Competition
,
Controller
,
Game
,
Gaming
,
New
,
New Release
,
Playstation
,
PlayStation 4
,
PS4
,
Racing
,
Rapid Reviews
,
Reviews
,
Simulation
,
Sports
,
Unique
F1 2020 – Review
Reading Time:
7
minutes
Fast Facts
F1 2020

Developer: Codemasters Birmingham
Publisher: Codemasters
Website: www.formula1game.com
Genre: Racing, Simulation, Unique
Platform: PS4
Age Rating: PEGI 3
Release Date: 10/07/2020
Price: £54.99

A code was kindly provided for review purposes.
More Complete Than the Real Thing
F1 2020 is promising to be a huge leap forward from the 2019 version of the game, in its variety of gameplay, car dynamics and immersion. The new My Team career is brilliant and historical cars are always fun to experience.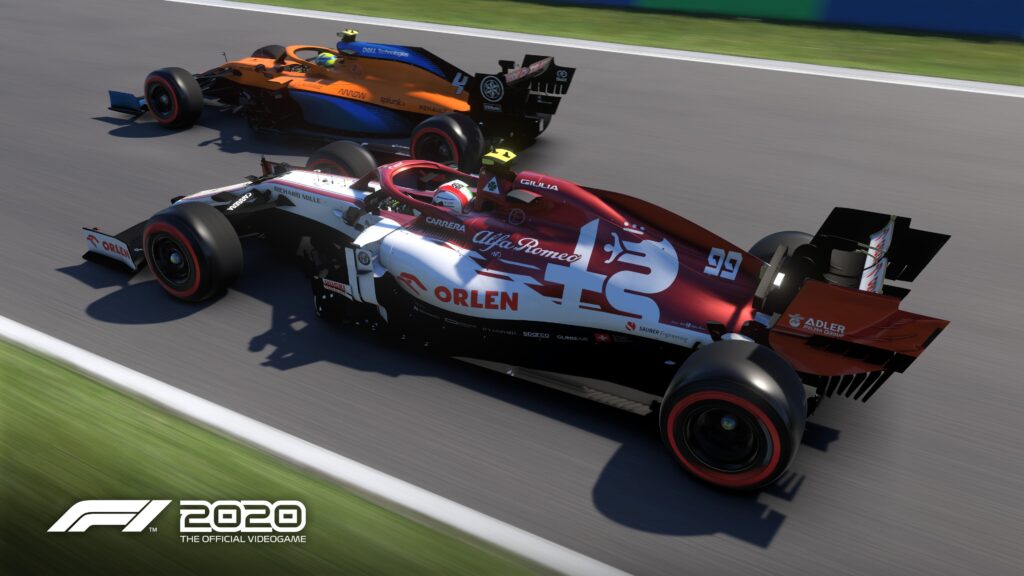 Through no fault of Codemasters, it's a tricky release for them. Creating a game based around a season that has been significantly shortened and releasing the week after both Williams and Mercedes dropped significant new liveries probably wasn't what they envisioned. There are two new tracks, Hanoi and Zandvort that will not be raced at this year and other tracks on the cards, like Mugello that would not be feasible to add to the game mid-cycle. Taking fans through the F1 season as if COVID 19 never happened, can't be a bad thing.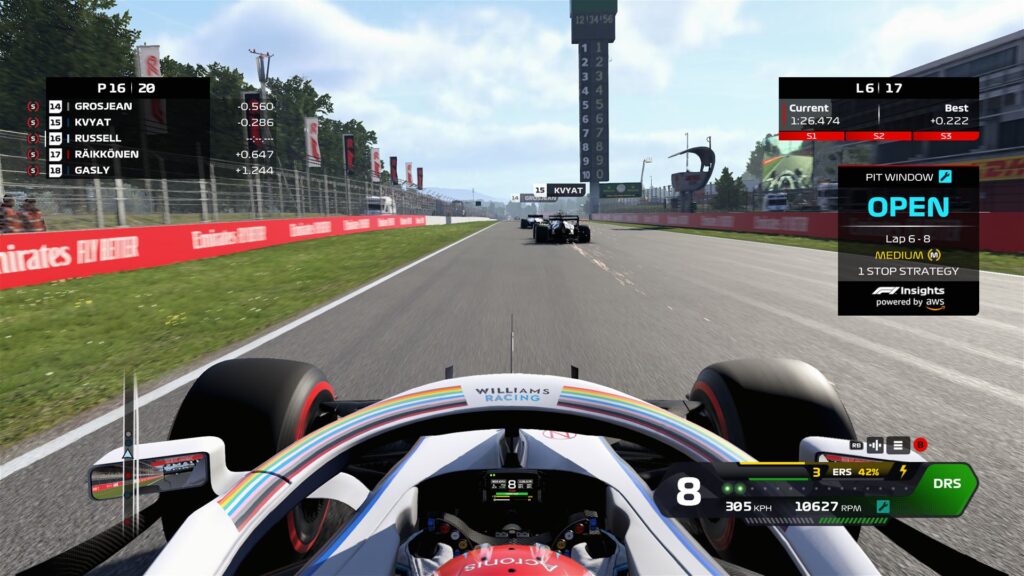 Historically, Codemasters seem to straddle in the awkward middle-ground between arcade racing games and simulation games. My preference has been towards the car dynamics, physics and feel that simulation games can provide; rather than relaxed driving with assists that arcade games bring. It's an understandable approach though, as F1 games are played by both people on the sofa with a gamepad and E-Sports drivers with full sim-rigs.
This year, it feels like Codemasters have nailed it. Promising improvements to the driving dynamics and feel – while also adding features for the more casual gamers.
Call Me Brabham, Jack Brabham
F1 2020 brings a new, full-featured game mode. My Team brings a whole new level of strategy, decision making and customisation to the game. You create a new team and bring them to the grid, being a team-owner and driver. To me, it felt like I was the new Jack Brabham, the driver and Team owner from F1 in the 60s.
As both driver and team boss, you have complete control in how you develop your team – deciding investments, second driver, team colours and livery.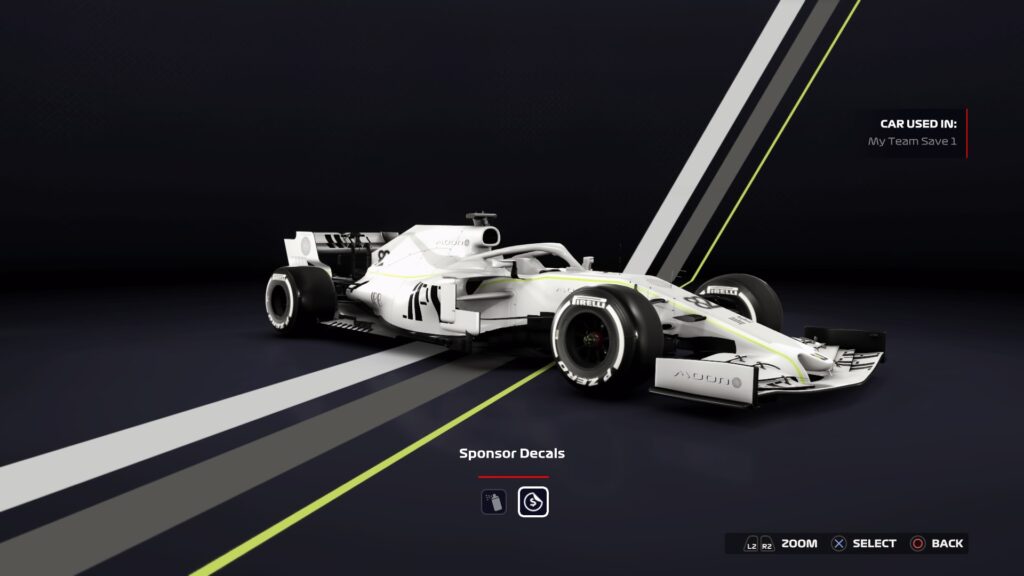 So, say hello to the newest member of the grid, Rapid Racing. I designed a Brawn GP themed livery and team colours (I'm a sucker for nostalgia, alright) and used the livery designer to create something I was pleased with.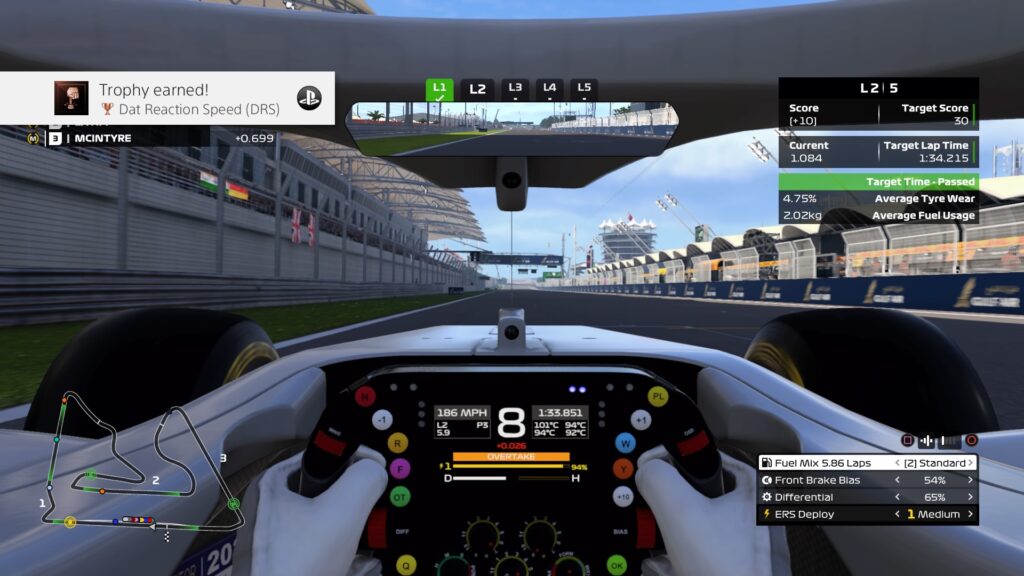 You race through the season, starting with a truly dreadful car and steadily bringing in new sponsors to allow you to develop better pace – bringing it to the top of the Constructors Championship.
There is a new option for shorter seasons. You can now have full 22, 16 or 10 race seasons – allowing faster progress and more enjoyable experience than the long slog of previous games. I personally selected the shorter option as I prefer the 100% races, over the options of 50%, 25% or 5 lap options. (Roughly 2 hours, 1 hour, 30 mins and 8mins respectively)
Fancy Yourself a Racer?
Mirroring the progression of drivers, in reality, F1 2020 builds on the 2019 addition of F2 careers before graduating to F1. Improvements included allowing a full, half or three race season and removal of the cheesy drama from Devon Butler (a fictional character brought in to the 2019 game to spice things up). This allows you to hone the driving style of the game in the slower and slightly trickier F2 cars.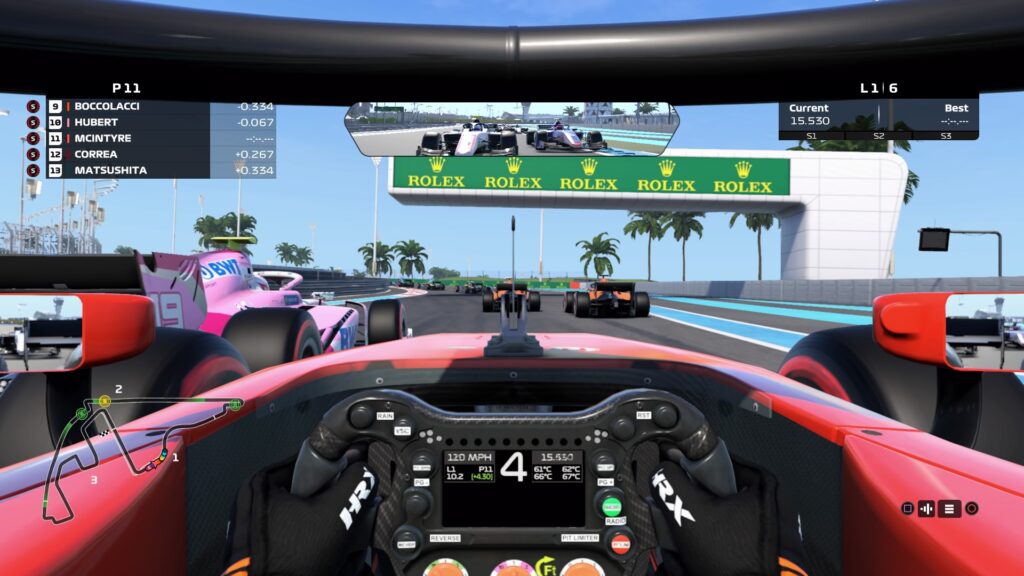 I found the F2 cars tricky in traction zones, and there is a noticeably finer line between being on-the-pace and frequenting the barriers. They do have much less complex ERS (Energy Recovery Systems) and more limited setup options which makes focusing on improving at the driving easier.
Eventually, you graduate to F1. The game hypes this up with TV interviews and various cut-scenes. You can choose from all of the teams and are immediately in competition with your teammate. This experience is very similar to F1 2019, with mostly the same tracks and the same Practice and Qualifying experience.
One grumble is that it takes a lot of repetitive driving in practice to gain enough 'resource points' to develop the car effectively; a lot more could be done to make this more enjoyable.
Imitating Icons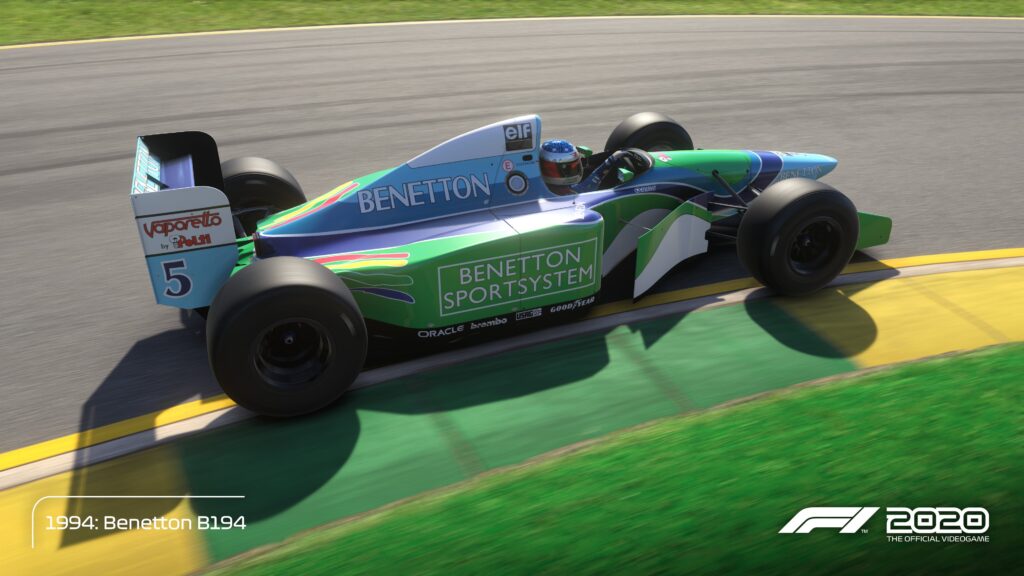 F1, as a sport, is defined by the super-stars. Hamilton, Senna, Alonso and Schumacher. This being the 'Schumacher Edition' they have brought some historic cars to the 'Grand Prix' mode. All of the cars have a strikingly different feel, sound and grip levels – seems like Codemasters did their homework on these.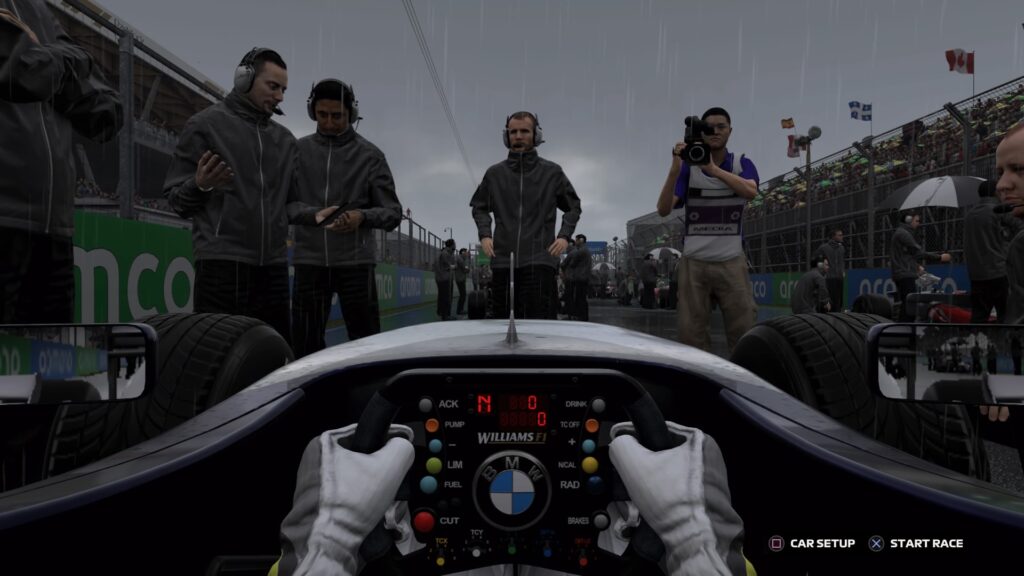 The standard game has a whole host of new historic cars and the Schumacher DLC including even more – with the best of the cars he drove throughout his record-breaking career. Including the Jordan 191, Benetton B194 and the Ferrari F2000. You can also do multi-class racing with F1 and F2, which is an exciting new addition – ask any driver at Le Mans, having to stay on the pace while lapping slower cars is a real skill.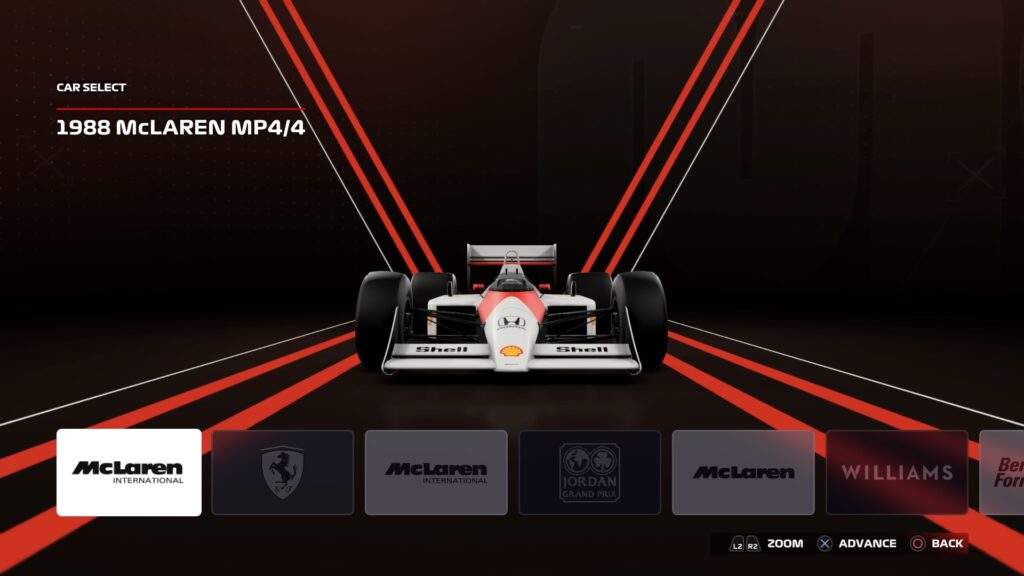 I would love to see more integration of these cars, maybe a full historical season – rather than the slightly lacklustre current implementation. The modes allow single races and only racing against cars from other eras, meaning there is not much close competition. I say bring back the 2009 Brawn GP season, or the carnage of the 2012 season.
Online Racing
The online experience of recent games hasn't been great, with titles like Assetto Corsa and Gran Turismo showing up Codemasters with better driver ranking, better penalty systems and overall improved experience. The F1 2019 open lobbies became somewhat of a meme. Unfortunately, this was one thing I couldn't test in the pre-release version, due to the numbers of players online, but is hopefully improved for this year.
The Driving Experience
Codemasters have worked wonders to the way the cars drive. F1 2019 was notoriously unforgiving of differing driving styles, and it was assumed that you had to adopt one driving style to be quick. This meant sliding through most corners, changing down to 1st gear to rotate the car and changing gear very late to extract the most speed.
F1 2020 fixes all of these issues, there is much more feel through the wheel and sliding reduces your pace a lot. You can also take corners in sensible gears – excellent, Codemasters.
It is difficult to know where the limit is, though. F1 games typically rely on visual cues to convey that the car is sliding, rather than through the wheel. I would love more audio or force-feedback cues in future.
One of the most enjoyable and satisfying aspects of the game is the race strategy. Choosing what tyres to be on and when, keeping an eye out for dark-clouds and rain, as well as managing your engine modes and fuel.
The management of the car through a race is tricky but rewarding. The balance of pace vs conservation is exciting; the game forces split-second decisions – which make or break a race. Nerdish simulation aspects, like the evolving track and dynamic weather, add another layer of delight.
Perfecting the Formula
F1 2020 brings simplified ERS, similar to in real cars. Where there is a set base level and an 'Overtake Button' is added to give a significant boost to get past another car or boost on a qualifying lap. This is greatly appreciated, previous games required a lot of management of five different ERS modes to be fast.
Finally! A virtual mirror can be added to the top of the screen, and this has been a long time coming and welcome addition. Yes, it breaks from the realism of the game but allows much closer racing and an improved multiplayer experience. It allowed me to remove the proximity arrows altogether.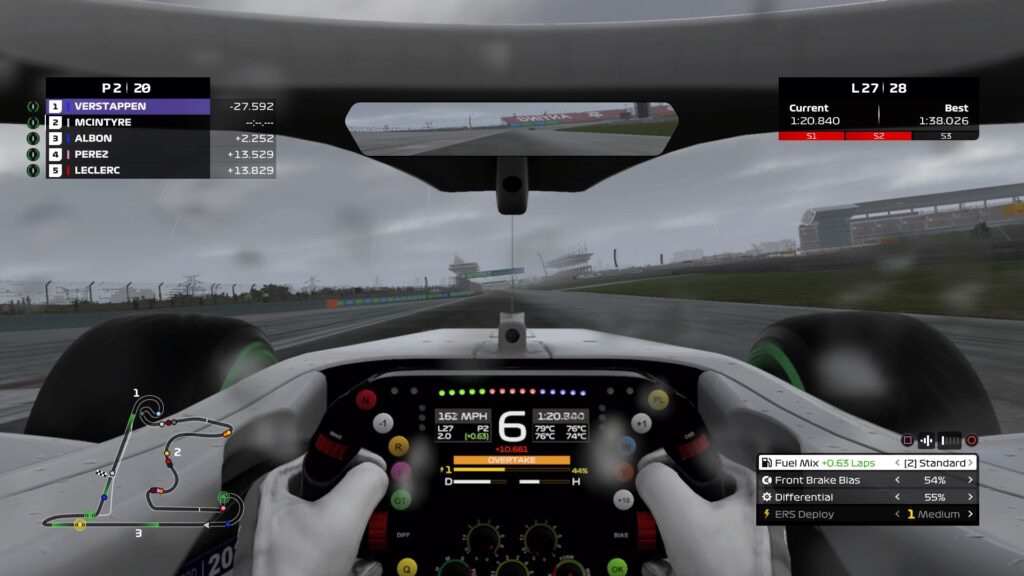 F1 2020 simplified the driving modes, bringing a 'Casual' preset that allows for a more accessible introduction to the game. Removing the instant trip to the barrier if you're at all heavy-footed, or take a corner a tad too fast. An option I would recommend, particularly if using a controller.
The AI is much improved, more predictable, but not perfect. They are aggressive but easy to race against. They vary a lot in pace from circuit to circuit – meaning to get consistent competition, a lot of tweaking of the AI ability is required.
Rapid Reviews Rating
The best of the F1 games to be released yet. Extremely accessible and yet customisable to satisfy the hardcore racers, the balance of this is brilliant. My Team brings another welcome layer to the game, giving great satisfaction when you succeed.
The driving dynamics are greatly improved, which were the Achilles heel of previous F1 games. The new tracks are stunning, brilliantly mapped and great detail added to the surroundings.
You can purchase F1 2020 from the PlayStation Store here.