Reading Time:
5
minutes
Tech Specs
Recently, I had the honour of being sent an EPOS GSX1000 external sound card to review. For those unaware of such mergers, EPOS is the company that rose from a former joint venture between Sennheiser and Demant A/S. The GSX1000 second edition comes with a 2-year warranty and is both PC and MAC compatible. But how did it work? Was it an audio-boosting dream? Find out in this rapid review.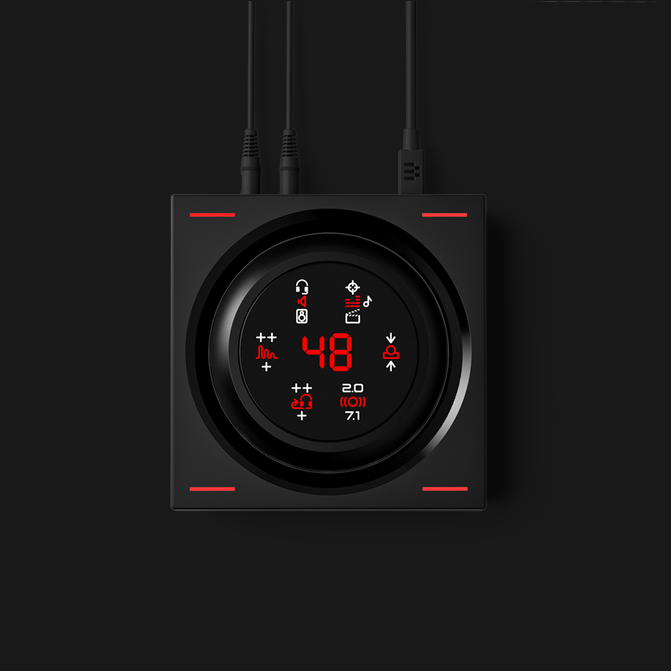 Well Presented Package
The EPOS GSX1000 arrived in a neat package and was thankfully well protected, as my local delivery service has recently taken to just lobbing packages over the fence down the side of my house without knocking and leaving no delivery slip. Seriously, I've made some wonderful discoveries over the past few weeks. As I said, the product was well packaged, so it suffered no ill effects from what shall now forever be known as the 2023 British summer. 
Inside the box, the EPOS GSX1000 was neatly contained in sponge surroundings, keeping it stable for transport. The device itself is small and unobtrusive; even on my relatively crowded desk, I found a space for it without issue. The unit itself is somewhat uninspiring to look at. It's a black square, and I can't help but wonder if something couldn't have been done to make it a little more sleek in its appearance. Then again, it's a smaller device that, in my setup at least, isn't really a focal point. One thing that is noteworthy, however, is the EPOS GSX1000 comes with a large kickstand that runs the entire width of the body. While this might seem excessive, especially to any Switch enthusiasts out there, it was a small detail that really enhanced the unit.
That slight angle made the display easier to see, and adjustments were then quick and easy, especially if you were on a call or at a really crucial point of the G1 match between Ishii and Kingston as I was.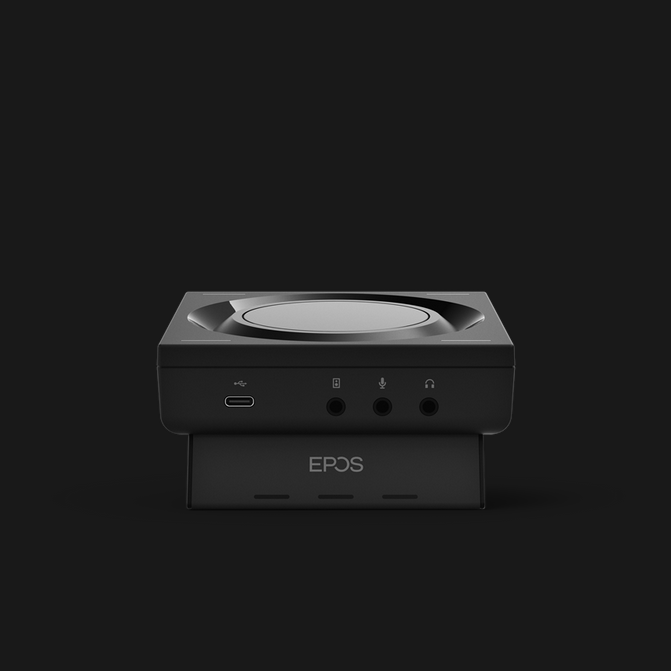 Easy to Use
Plug-and-play is a commonly used term, especially in computing. The EPOS GSX1000 is the very definition of plug-and-play. Out of the box, a single USB cable, plug in the headphones, and away you go.
The EPOS GSX1000 comes with six control options, all of which are touch-controlled on the front display. 
Output Options: Headset or Speaker
Equalizer settings: Off, Music, Story or Esports
Surround Amplification: Front, Back or Neutral
Sound Mode: Stereo or 7.1 Surround Sound
Sidetone Level: ++ High, + Low or Neutral
Reverb (Environment): ++ Open World, + Confined Space or Neutral
A gentle tap on the relevant icon was enough to bring about the change in settings, which was not only simple but great to do on the fly. The volume is controlled by a central dial with spins from 1-99 and delivers a very acceptable level of sound. 
Play Around for Optimum Results
When I first started using the EPOS GSX1000, I was underwhelmed. I didn't find much difference between what I was hearing and what I heard with my Bluetooth headphones. However, after I started playing with the different settings, I really noticed the changes creeping into the sound. Some were subtle, and I still can't really define what they did, but the crispness of everything skyrocketed. 
I'll be the first to admit that the headphones I have that still use a 3.5mm jack are not the best quality. They are decent but not incredible. My wireless headphones are in a much higher league. So, the differences I noticed were not so much in volume but rather in what the EPOS GSX1000 did for the quality of what I was hearing. The volume was great. There was nothing to complain about at all, just not anything louder than I already had access to. However, this was the first time I had ever noticed such a clear difference in the crispness of sound. 
Even now, I don't think I'm fully articulating what the EPOS GSX1000 does. I have a nice three-screen home office setup, and one screen is dedicated to entertainment. During my review time, I watched the FIFA Women's World Cup, Summerslam and the G1 from NJPW and listened to music from Motorhead, The Hu, David Bowie and Rush. During each, I changed from the EPOS GSX1000 to my standard laptop speaker, and the difference was staggering.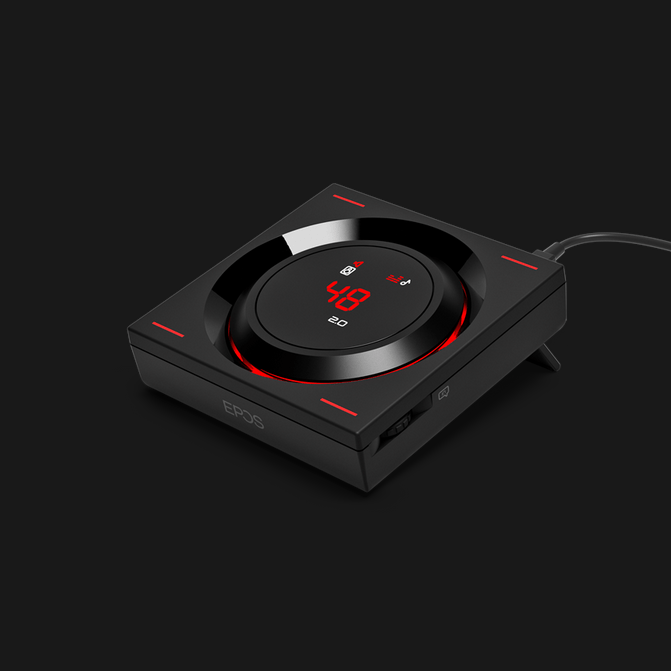 Almost Perfect
I didn't really know what to expect from an external sound card, but it wasn't the audio experience I found with the EPOS GSX1000. The clarity, especially when watching the wrestling, was incredible. Every different sound popped the crowd, the commentators, the different impacts. I know terms like game-changing are overused, but this sound card really did change my auditory experience. 
My only complaints about the EPOS GSX1000 are largely unavoidable for the product itself but should be kept in mind. The cables! I have a nice set-up, but my desk is crowded. Between everything I need for my various clients and the Warhammer miniatures I'm painting, space is limited. The EPOS GSX1000, while only small, added another cable into my laptop and tested my ability to hide such things. The need to downgrade my headset – in my opinion – from Bluetooth to wired was a little irritating. If only because the extra cable and the position of the headphone jack on my laptop limited my placement options and caused moderate chaos to my setup. 
Final Thoughts
Despite my comments regarding the extra cables and the inconvenience it caused, they are non-issues, really. I can get a better pair of cabled headphones or a longer cable for the GSX1000, and the problem is largely solved. 
The EPOS GSX1000 really impressed me. I've used it without fail every day since it arrived. I never complained about the sound quality of my laptop before. However, having tried the GSX1000, I don't think I could really go back. Not while in the office, at least. I am interested to see what the unit does when I hook it up to a speaker system rather than headphones. I just haven't had the chance nor the set-up at home for it to be doable just yet.
The EPOS GSX1000 is close to perfect, and I wouldn't hesitate to recommend it to anybody looking to improve sound quality while behind a computer.
Rapid Reviews Rating
4.5 out of 5
4.5
You can get your own EPOS GSX1000 from the EPOS store today.
While you're here, feel free to check out some of our other hardware reviews right here.