Deliver Us Mars Review – Xbox Series S
Reading Time:
5
minutes
Fast Facts
Deliver Us Mars
Developer: KeokeN Interactive
Publisher: Frontier Developments plc
Website: https://www.frontier.co.uk/
Genre(s): Adventure, Action, Puzzle
Platform: Reviewed on Xbox Series S
Age Rating: Teen
Release Date: 02/02/2023
Price: £29.99

A code was provided for review purposes
Deliver Us Mars is the follow-up sequel to Deliver Us The Moon. I have yet to play Deliver Us The Moon. After playing Deliver Us Mars, though, I have queued it up in my backlog and look forward to seeing how the series got started. Deliver Us Mars continues the story ten years after the Fortuna mission, with Earth close to extinction. You play as Kathy Johanson, Earth's youngest astronaut, ready to join her sister and two other crew mates after a distress call from Kathy's father is received at mission control.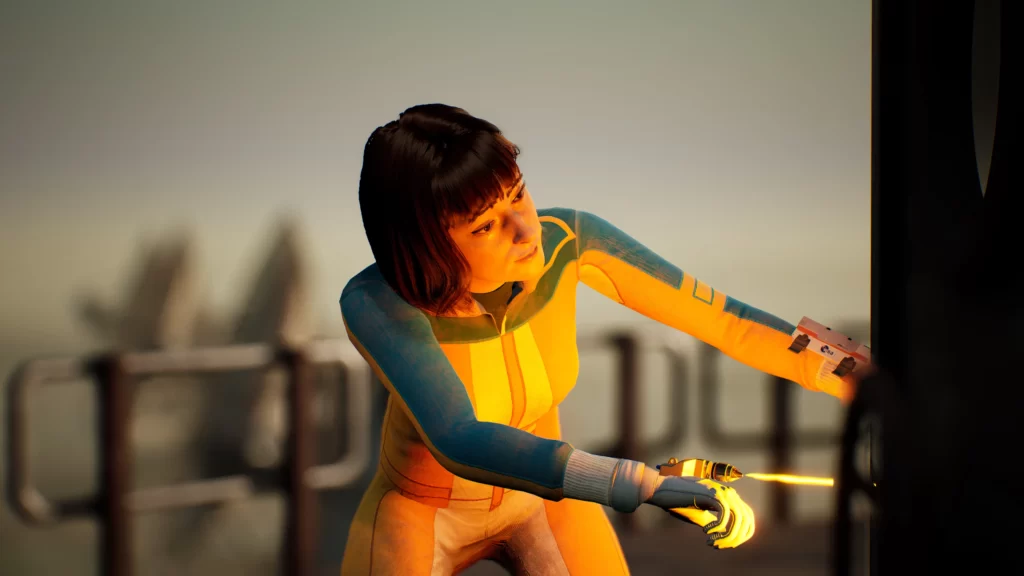 Skills acquired open the path ahead
The mission is spearheaded by Kathy's older sister, Claire. Reluctant and protective sister Claire doesn't want Kathy to go. The others in the crew know that Kathy's intelligence with mission-critical satellite technology will be needed as they venture into space towards the station where the distress signal seemed to originate from.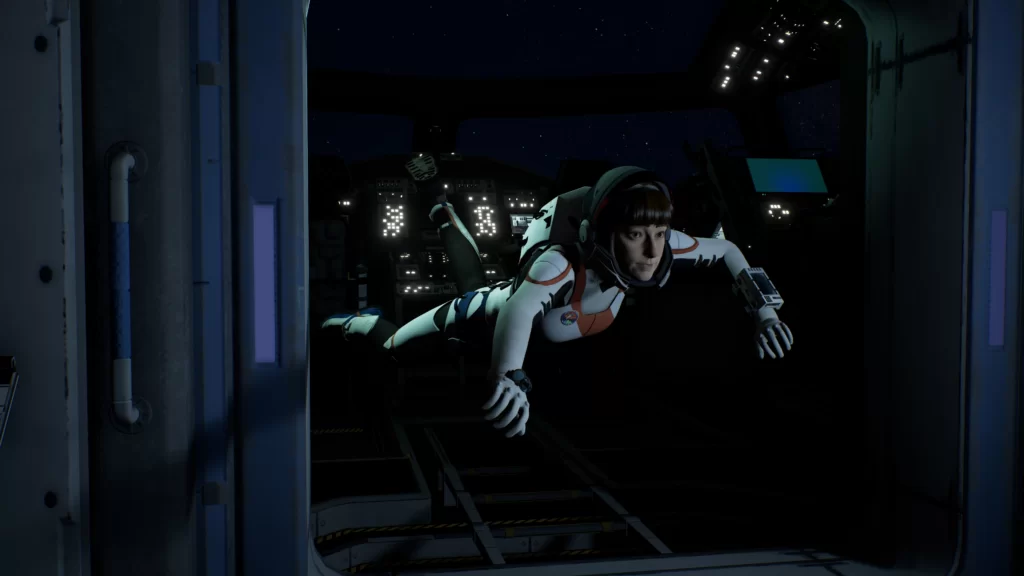 The past serves as a guiding light
The game starts off with some mission-specific tasks, getting you ready as the player to don Kathy's space suit and guide her and the team to the station above Mars. The story and skills you learn unfold through various tasks you need to complete, as well as flashback story beats of Kathy and Claire growing up together and seemingly falling out with one another and their father over a family crisis.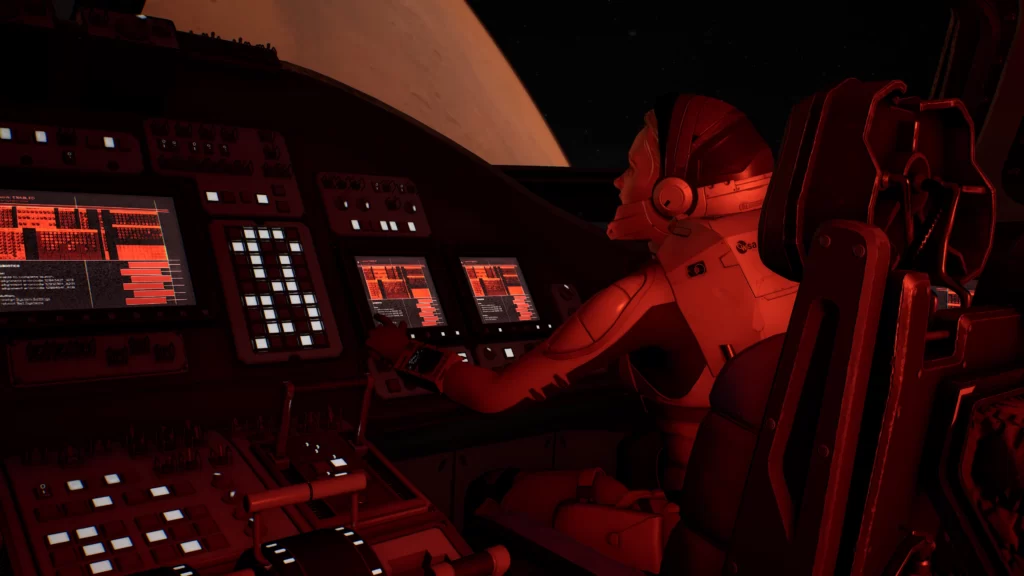 Journeying across Mars
It is the way that Deliver Us Mars unveils its story and teaches you the gameplay loop that had me fixated throughout its campaign. If you have played Star Wars: Jedi Fallen Order and are familiar with how Cal Kestis was taught to use his Jedi powers over the course of the game, the story elements will feel similar in approach.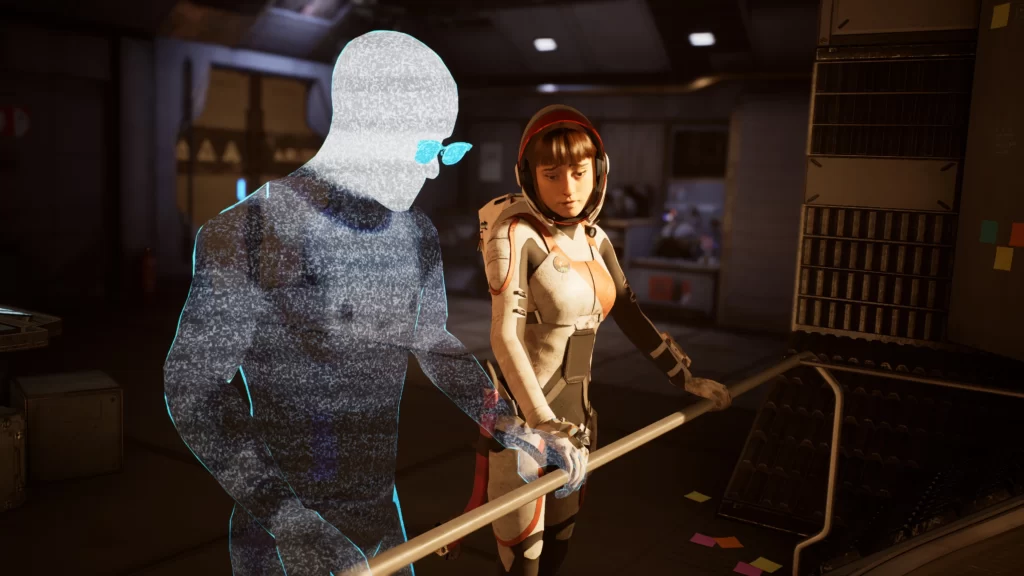 Alien inclinations across chasms
Deliver Us Mars is broken up into three or four primary gameplay styles in the nine-chapter and epilogue showcase. There are Rover driving missions that have you going from point A to B across harsh terrain and navigating through storms and over rocky inclines. However, some of the best parts of Deliver Us Mars are the exploration of the space station, planet outposts, and large ARK ships meant for Earth's repopulation project. Other aspects of the gameplay in Deliver Us Mars include puzzles using Kathy's skills in guiding data streams to open up doors or turn on large machinery.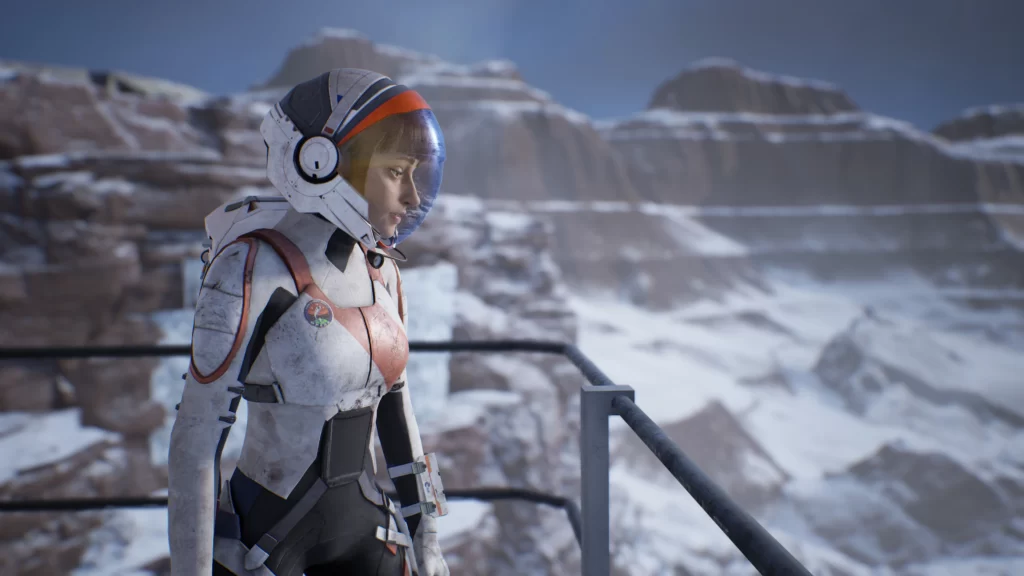 A planet full of puzzles
The best part of the gameplay loop is that each chapter has you doing a variety of tasks that end up culminating in the game's last few chapters and bringing all of your skills to the forefront. There are hints of Tomb Raider inspirations as well in some of the puzzle areas, which have you moving objects to move toward the installations or rock climbing using pick axes as if you were Lara Croft on Mars.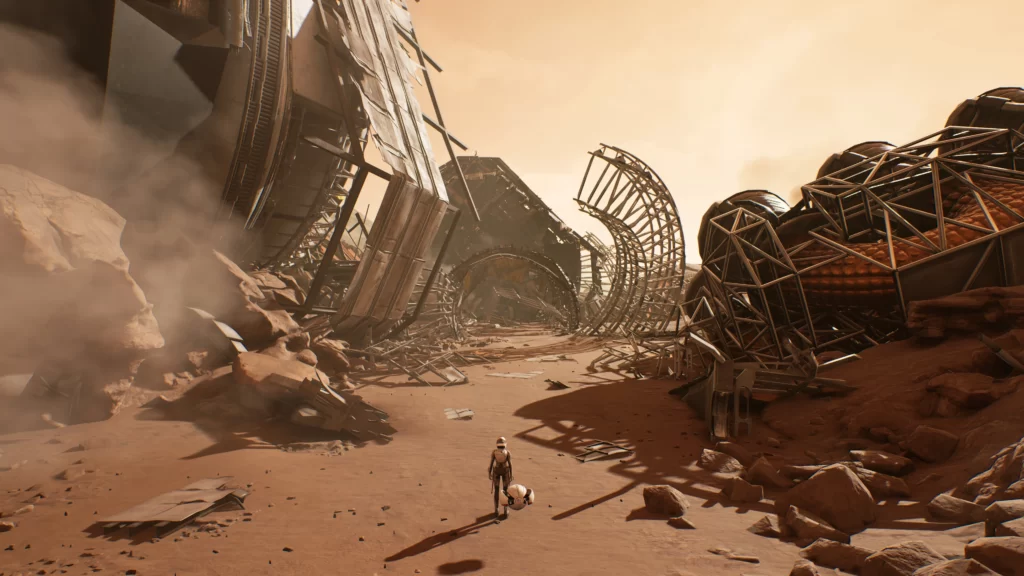 Out of this world
Visually, Deliver Us Mars has some odd character animations. Particularly in their movement, although this may just be to the difference in gravity. However, overall I felt as though Kathy's movement was jilted and stiff. When you are floating or walking around, and your crew members talk to you, their gestures and mannerisms seemed cartoony. The environments in Deliver Us Mars are otherworldly, though. From the vast landscapes of Mars to the futuristic halls of the space station and the mechanical nature of the man-made structures, the dev team's care and attention to detail shines through. There are small hints around the world as well to keep you pacing forward. The devs used subtle blinking and colored lights or torn pieces of fabric to help guide the player to their destination.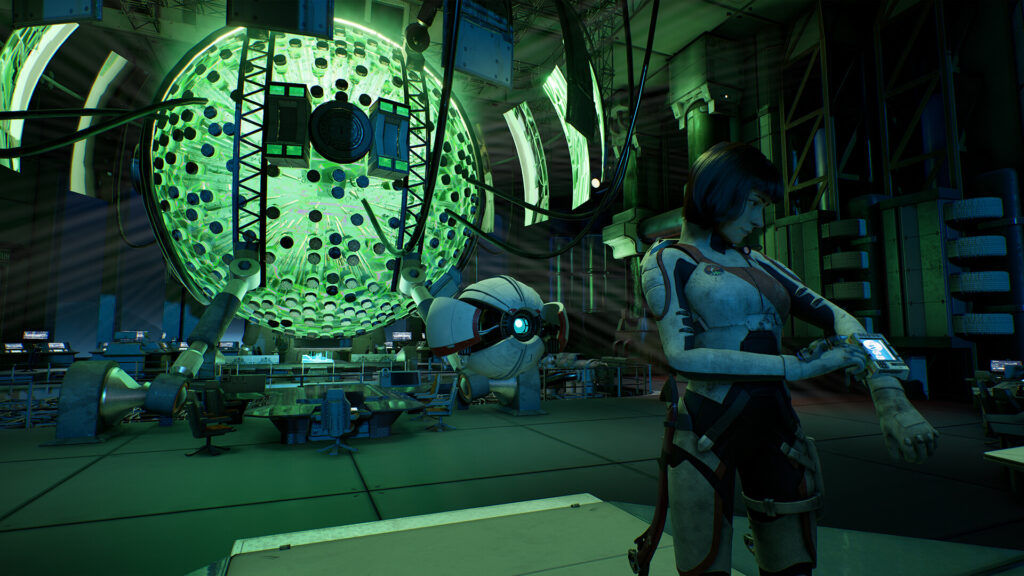 Narrative worth listening to
Deliver Us Mars has decent voice acting with lines delivered emotionally throughout cutscenes and radio chatter. However, the story is mostly told through Kathy's exposition, accessing certain areas, terminals she comes across, and scans of the areas you are sifting through. From time to time, your crew mates will interact with you over the radio or in person as you assess the area and make plans to find your father.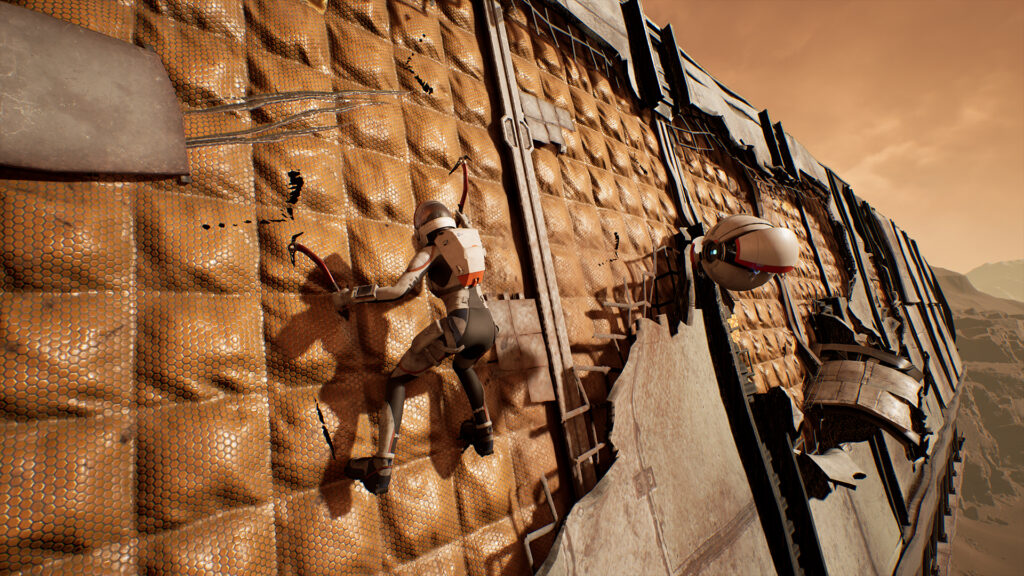 Surprises around every corner
I don't want to spoil anything for you, but if you are planning to play Deliver Us Mars, the story here is really captivating in ways I wasn't expecting. As I saw gameplay videos, trailers, and dev deep dives into the game, I knew what to expect. Despite this, some storyline surprises still left me feeling for the various characters in ways I did not expect.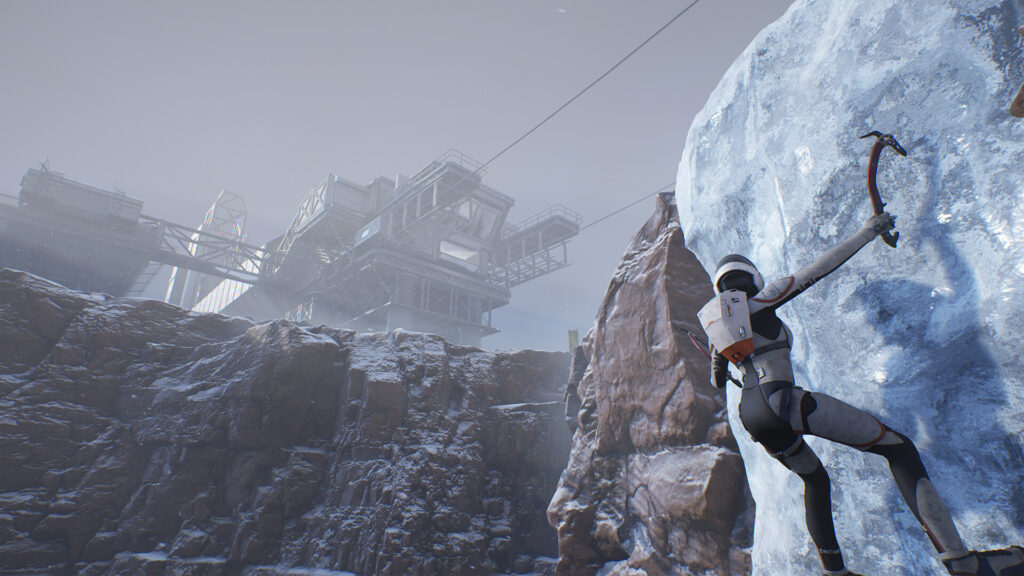 Solid sequel
If you're looking for a game with an engaging story and gameplay that pulls you in, Deliver Us Mars delivers. All puns intended. The game can be completed over a weekend, but that isn't a bad thing. A concise story that continues to push forward is something I often look for. Especially now, as my time to play games seems shorter and shorter as parenting often takes over. Deliver Us Mars kicks off and continues to build in ways that make sense. As a story-driven game, I wanted to learn about each of the main characters and their various motivations. Sit back and pull down your visor and enjoy another great game.
Rapid Reviews Rating
4.5 out of 5
4.5
Deliver Us Mars is out now and can be purchased via the Xbox Store here.