The King of Fighters 2002 Unlimited Match Review
Reading Time:
4
minutes
Fast Facts
The King of Fighters 2002 Unlimited Match

Developer: SNK Playmore
Publisher: SNK Corporation
Website: https://www.snk-corp.co.jp/us/games/steam/kof2002um/
Genre: Fighting
Platform: PS4/PS5 (Also available on PC)
Age Rating: PEGI 16
Release Date: 08/02/2021
Price: £12.99

A code was provided for review purposes.
The King of Fighters 2002 Unlimited Match is a remake of 2002's then Neo Geo exclusive King of Fighters 2002, which was the ninth entry in SNK's most famous fighting franchise. The original game was also ported to the Dreamcast, PlayStation 2, and Xbox. The Unlimited Match edition first released in 2009 for PS2 back in Japan. The game's first worldwide release occurred in November 2010 and landed digitally on Microsoft's Xbox 360. This brings us to February 2021 where SNK released The King of Fighters 2002 Unlimited Match for PS4/PS5. How does this game hold up by today's standards? Let's find out.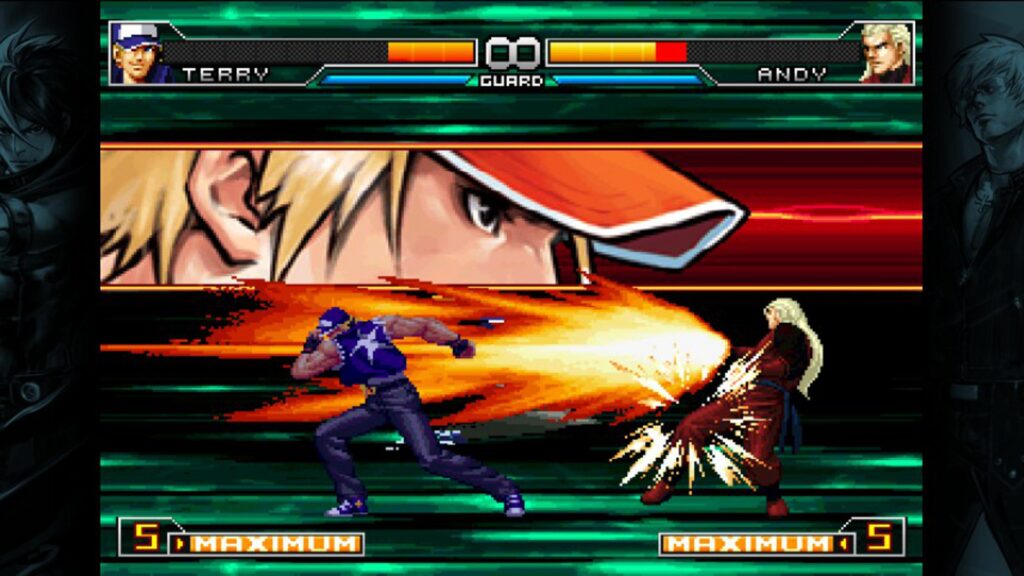 Limited Appeal
The game features a handful of gameplay modes. While there's no story or arcade mode as we've gotten used to with fighting games over the years, The King of Fighters 2002 Unlimited Match features the option to play single one-on-one or three-on-three matches against the CPU or a friend locally. There's also a practice mode which is really beneficial given that fighting games are often easy to pick up and play but hard to master. The closest thing to the typical Arcade mode is Endless. This mode is pretty much self-explanatory; play and hold on as long as you can.
For those more experienced or simply for a challenge, the game features a deep Challenge mode; players will be tasked to perform specific actions against a CPU controlled enemy within the time limit. Although some fighting games feature similar modes, most of the time it will ease you in progressively. Whereas, The King of Fighters 2002 Unlimited Match will drop you instantly in more tricky situations. The game's Challenge mode expects you to have spent a lot of time in training or playing single matches getting to know the ins and outs of its intricacies.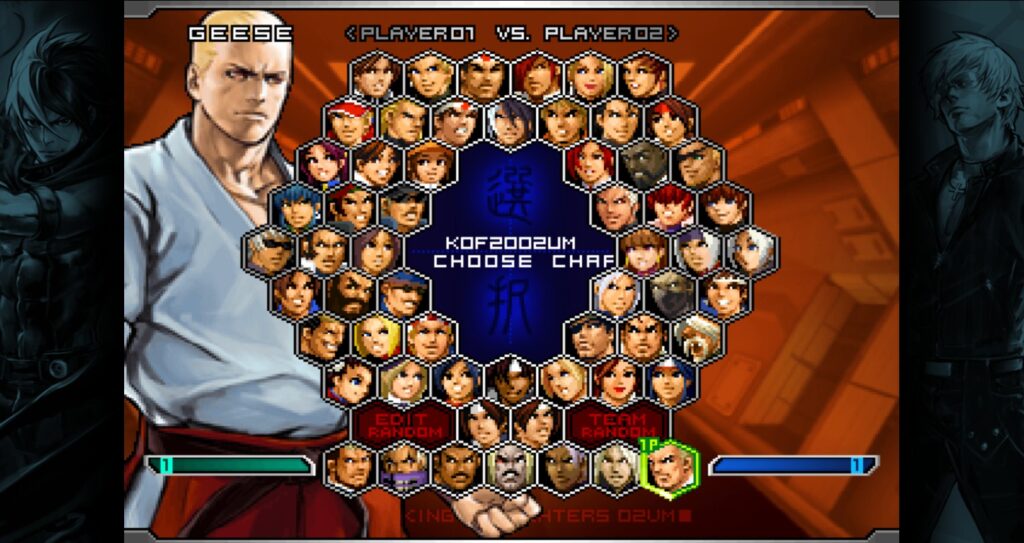 Solid Online and Backward Compatibility
If you feel up to par, you can also take your skills online with players across the world. Thanks to a new net code developed by Code Mystics and using the Steam PC version as a beta platform, they were able to develop a solid net code that will provide a solid online experience for players. Furthermore, players who might've upgraded to a PS5 a bit too hastily will be happy to learn that the game is playable on the PS5.
While being spoiled with various fighters over the years, the lack of diversified content in The King of Fighters 2002 Unlimited Match is a bit disappointing. While I did not expect a thorough single-player story akin to the Injustice or recent Mortal Kombat games, I was at least expecting a simple Arcade mode where players go through a set number of characters until they reach the final big, baddy.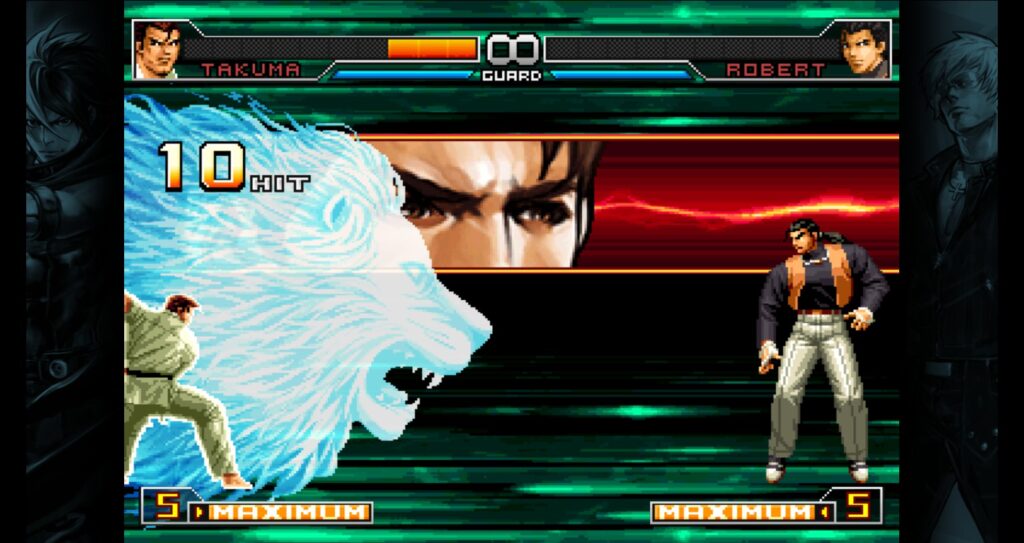 A Visual and Auditory Upgrade
The King of Fighters 2002 Unlimited Match looks wonderful in all of its pixelated glory. Given the original game, it does feature a decent amount of level/background surprisingly detailed for the time. But in this "upgraded version", the main visuals were done by Hiroaki Hashimoto, simply known as Hiroaki by long-time SNK fans. The game's soundtrack has been completely revamped and arranged by Yasufumi Fukuda, Makoto Asai, Teruo Konishi, and a new arranger named Two-Five. It's also definitely one of the best fighting game soundtracks out there with its unique, yet familiar SNK rock-y tunes.
The King of Fighters 2002 Unlimited Match is a double-edged sword. The game has solid gameplay; despite being a port of a 19-year-old game, but on the flip side, compared to other, more recent fighters, it lacks in content as it feels geared towards long-time fans of the series who will be looking to brush up on their skills. The lack of proper Arcade and Story mode makes it feel a bit shallow overall despite having a challenging and deep Challenge mode that will definitely help players get a grasp of the game's mechanics. Despite its lack of content, it's perfect for those looking for an entry point in the SNK family but also for those who want to fine-tune their KOF skills.
Rapid Reviews Rating
You can purchase a copy of The King of Fighters 2002 Unlimited Match from the PlayStation store here.