Professor Lupo: Ocean Review
Reading Time:
5
minutes
Fast Facts
Professor Lupo: Ocean

Developer: BeautiFun Games
Publisher: BeautiFun Games
Website: https://beautifungames.com/professor-lupo-ocean/?p=23517
Genre: Adventure, Puzzle
Platform: Nintendo Switch
Age Rating: PEGI 7
Release Date: 28/12/2020
Price: £3.99

A code was provided for review purposes
Intro
I didn't know what I was getting myself into when I picked up Professor Lupo: Ocean. However, a quick – spoiler-free – browse showed me a cute little puzzle game.
Now, I am not the biggest fan of puzzle games, at least, not purely puzzle driven games. That said, I do like to put myself out of my comfort zone now and then. So, how did I find my deep-sea adventure? Keep reading my Rapid Review to find out.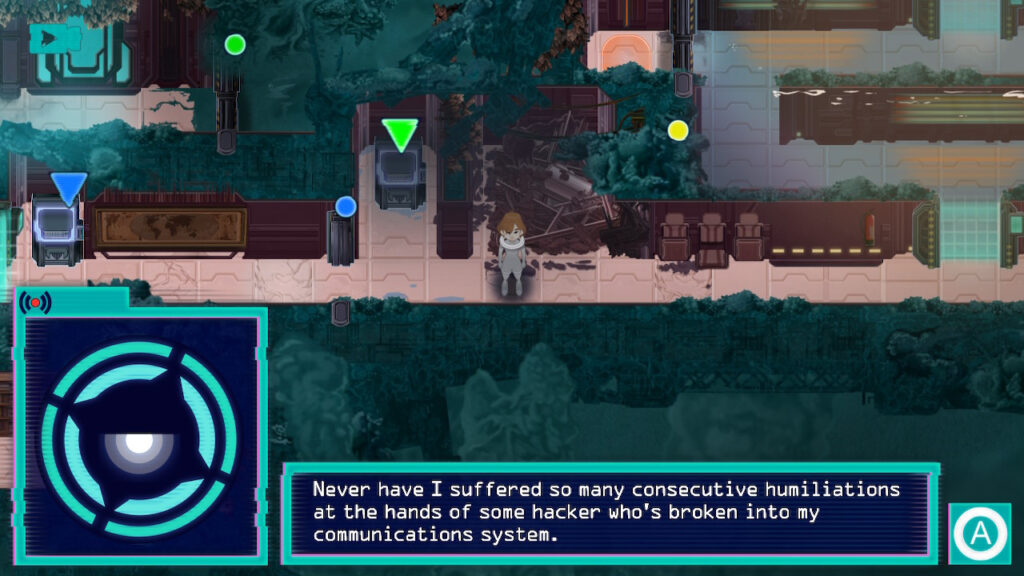 Cute but Crafty
To look at, Professor Lupo: Ocean is a cute 2-D game, but early on you encounter the true dangers that lurk in the darkened hallways of the crashed space station. Playing as a character we only ever know by the name of Clone, you have to navigate your way through the submerged station to find Professor Lupo.
There are a few NPC characters you meet along the way, including the ever-sarcastic Computer and an animal sidekick who aides you in some of the levels. However, for the most part, it is just you against the maze-like levels.
While the graphics have a cute look to them, the puzzles that each level presents get pretty complex fairly fast. Death will find you in this game, as you navigate the halls mastering switches, lasers and the power of water to make your way to the exit point.
The level design was simple in many ways. Short, sharp puzzles that had a beginning point and a clear end. A few collectables were scattered around, but to be honest, I was never pushed to go out of my way to collect them. The odd one or two I captured, but for the rest, I was uninterested.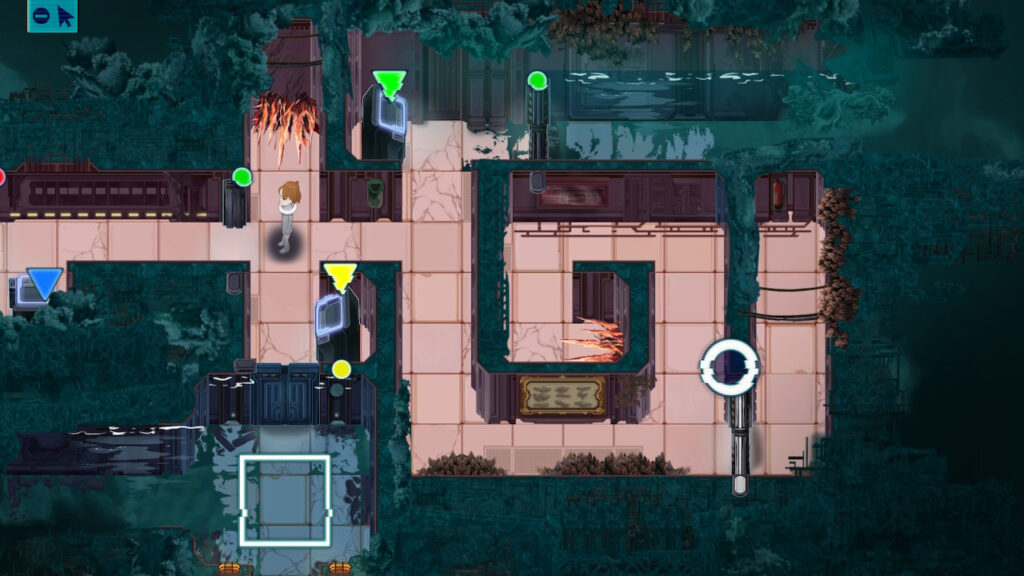 Short, Sharp but Not All Too Sweet
Professor Lupo: Ocean was a short game with only 40 levels spread through three stages. The puzzles were fun, and there was a nice degree of variation in time. Some required logic, some required timing and others called for a little bit of everything.
There was a range of enemies that you encountered, and you learned more about them as you went along. Understanding how each enemy works was crucial to completing some of the puzzles. Using their speed, size, or pre-determined pathway to your advantage, buying you enough time to make it through a gap or flick a switch.
That said, the game failed to truly capture me or pull me in. Personally, I like it when a game pulls me in and helps me forget about the real world. Sadly, playing Professor Lupo: Ocean I never achieved this. I was always aware that I was playing a game. This was in part due to the short nature of the levels, and the weak, diluted storyline.
Uninspiring Audio Does Not Help the Game
I found the audio track of the game to be rather uninspiring. Even now, as I'm writing this, having just turned the game off an hour ago, I cannot easily recall the music of the game. It was plain and unmemorable. I understand that a game like this does not need a heavy or thunderous soundtrack. As a player I can appreciate the relaxed, and easy-going vibe the developers were aiming for, but I just can't help but think there were better audio choices out there.
With that said, the characters were well voiced and carried the right tone to their voice to match their characters. Yes, the core part of the game was the puzzles, but storytelling is where the difference can be found between weak games, good games and great games. Sadly, for me, Professor Lupo: Ocean lies somewhere between the first two.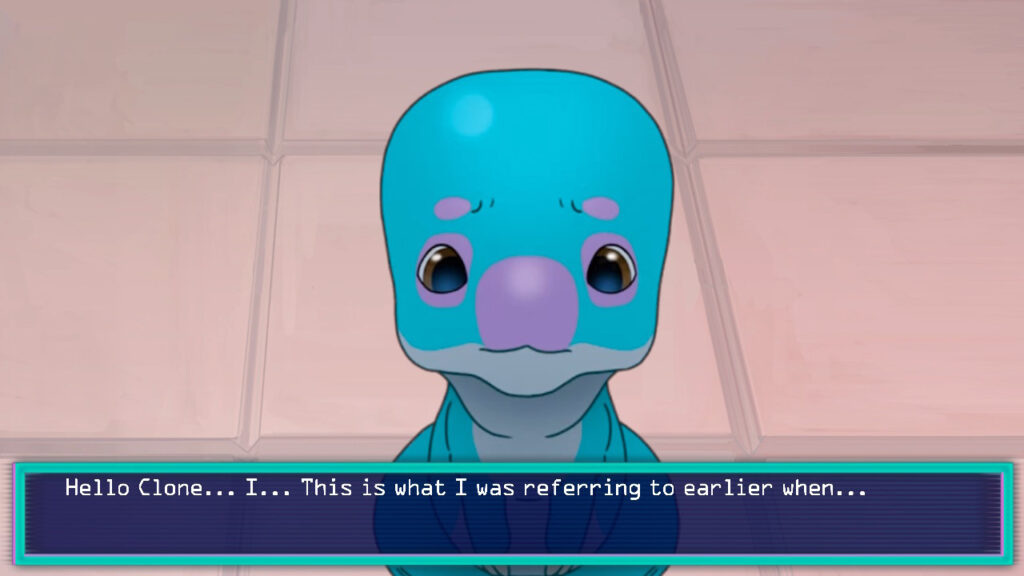 Hard Crash Killed My Gameplay
I'll say now that I did not finish playing this game. I wanted to, but a series of hard crashes combined with the generally mediocre gameplay stripped away my interest in finishing things. I can confidently say I have not missed out on anything, other than seeing the credits.
The hard crashes were annoying as until that point I had not encountered any other bugs. The game had been running smoothly. One issue I was able to reproduce, but the others seemed to come from nowhere. It grew very tiresome having to restart my Switch repeatedly.
Handheld Mode Offered Better Controls
For the majority of my Switch gaming, I have played the machine in docked mode. On the instances where I did play handheld – such as during my work commute – I would always favour playing docked. However, when it comes to Professor Lupo: Ocean, the game was definitely more suited to handheld play.
The controls were a little finicky, especially when it came to stopping at the computer terminals in order to flick the necessary switches. It was all too easy to move one square too far and find yourself starting the level over as a result. This was infuriating, but I view this as part of the challenge rather than anything in terms of game quality.
I could use the Switch handheld and utilizing the touch screen elements made the gameplay that bit easier and more enjoyable.
In Conclusion
There are things to like about Professor Lupo: Ocean, and there are annoyances with the game also. Overall, I enjoyed playing the game, but sadly the repeated crashes I had did ruin the overall experience.
There is probably more appeal for the game to a younger audience, and credit should be given for the nice range of puzzles that the game provides. It's worth a shot and certainly offers a bit of entertainment even if just for a short single playthrough.
Rapid Reviews Rating

You can get your copy of Professor Lupo: Ocean from the Nintendo eShop