Game
,
Gaming
,
Indie
,
Indie Dev
,
Narrative
,
PlayStation 4
,
PS4
,
Puzzle
,
Rapid Reviews
,
Reviews
,
Role-Playing Game
,
Strategy
Ord. Review
Reading Time:
5
minutes
Ord.

Developer: Mujo Games
Publisher: Ratalaika Games
Website: http://mujogames.co.uk/ord/
Genre: Adventure, Indie, Role-Playing Game (RPG), Puzzle, Strategy
Platform: PlayStation 4
Age Rating: PEGI 3
Release Date: 04/11/2020
Price: £3.99

A code was provided for review purposes.
Ready for a Text-Based Adventure?
Ord. is a unique take on the text adventure genre from Mujo Games, where stories are told through three words at a time. Making use of minimalist backgrounds, visual effects and sounds, at each stage of its five adventures, Ord. presents you with a one-word prompt and two possible replies to choose from. Each choice made influences the course of your adventure as well as the ending you receive, making for some intriguing and often bizarre experiences. At any point, your decision also has the power to immediately end your adventure; as such, you may choose to play it safe or take a risk, but no matter what you choose, you are likely to be left scratching your head at the wacky outcomes. In no other game have I ever found myself bribing a raccoon, though I have felt robbed by one (looking at you, Tom Nook).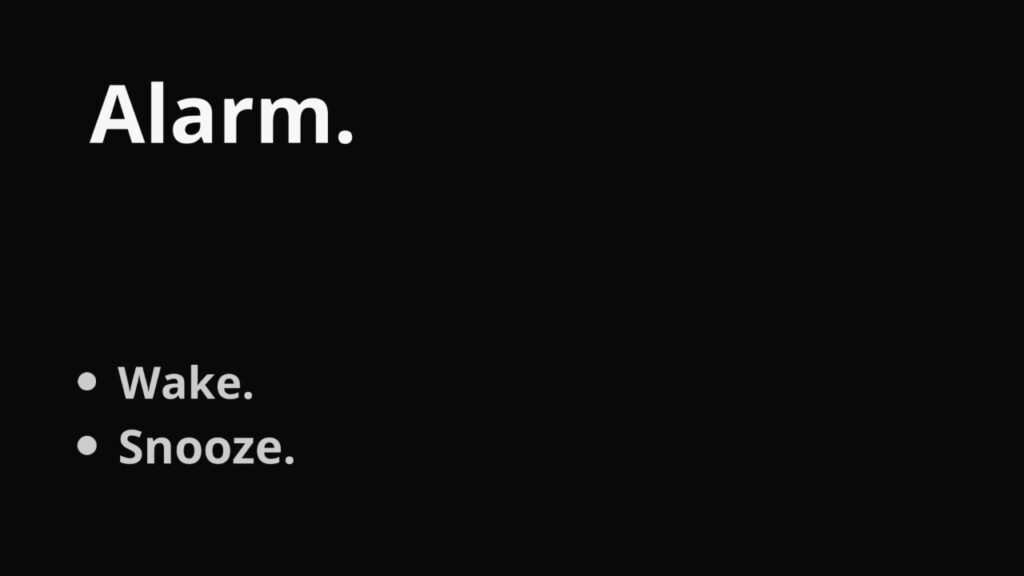 Each of the five adventures – Quest, Dimensions, World, Foul Things and Heist – has its own distinct storyline and variety of possible paths and endings. Quest, for instance, sees you try to defeat a powerful warlock, while in World, you are tasked with creating a whole new universe according to your specifications. The most complex story is Foul Things, where even the smallest choices can lead to disastrous consequences; here, you must survive through multiple "zones" in order to reach one of its formal endings. For some paths (such as the "Spider!" battle) and endings, you'll also need good fortune in the form of favourable randomly-generated choices, and this proves especially frustrating in the longer adventures.
Your Journey Will Not Be An Easy One…
The storytelling in Ord. is comical at times, serious at others, and never tells you what to do. In any adventure, there is some unique commentary if taking risks with your responses. Depending on the situation at hand, you may take your time thinking of your answer, or else react impulsively. If in immediate danger – such as arrows flying towards you – it's a tough call as to whether to duck or jump, as there is no guarantee that either choice will save you. The pace of each story differs, and this makes them fun to experience when in different moods, too. Feeling brave and adventurous? Take on the wealth of enemies in the dungeons of Quest before the warlock! If in a more philosophical mood, though, perhaps you would like to reimagine life as we know it in World?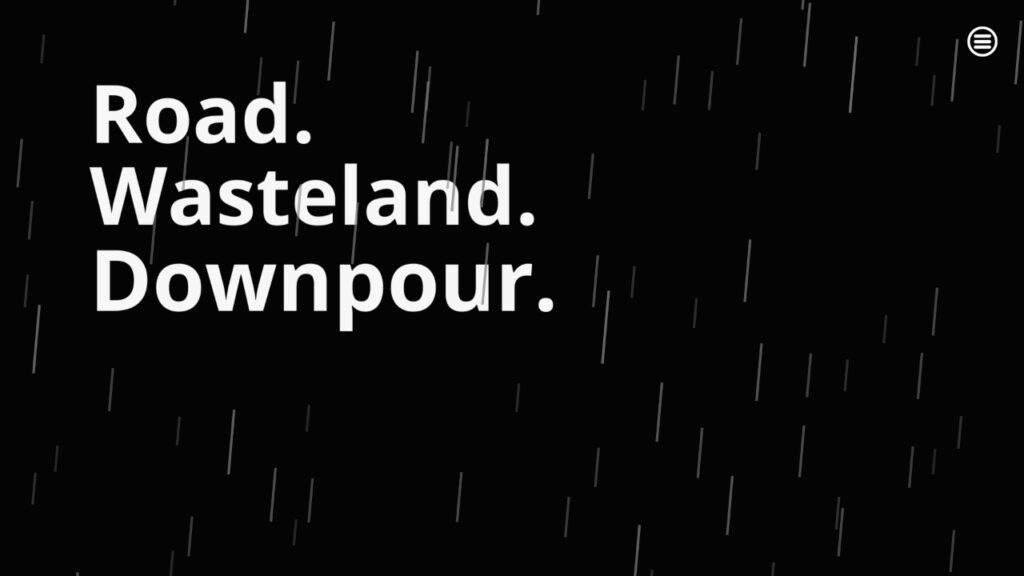 Ord. does not feature a checkpoint and/or save state system, meaning that once you reach an ending, you are forced to replay the entire adventure over again to get back to the same point. While this arguably creates greater replayability, for the longer stories like Quest and Foul Things, this process is just plain laborious and infuriating. Unless you keep track of your every move or use a trophy guide – both of which make the experience much less engaging and immersive – avoiding each premature ending is incredibly difficult. In the end, I did resort to using this trophy guide by DEX.EXE, as I was keen to experience each ending and earn their respective trophies. I would have liked to be able to resume the game from my last choice made, or from a selected stage of an individual story, for greater enjoyment and gameplay flexibility.
Experience Your Own Legend… or Nightmare
Replaying the stories so much did however give me appreciation for the subtle design choices of Ord.. In the absence of full imagery and sound effects, there were some small features that made the experience more immersive. When it was rainy, for instance, rain droplets would pour down on-screen, and in the dark dungeons, the text dimmed and flickered as if illuminated only by torchlight. Lightning flashes and thunderbolt sounds would occasionally erupt in a storm, and the screen would get mistier in the fog. All of these little quirks made the experience much more engaging, as there was a small sense of realism in spite of the minimalist approach to storytelling.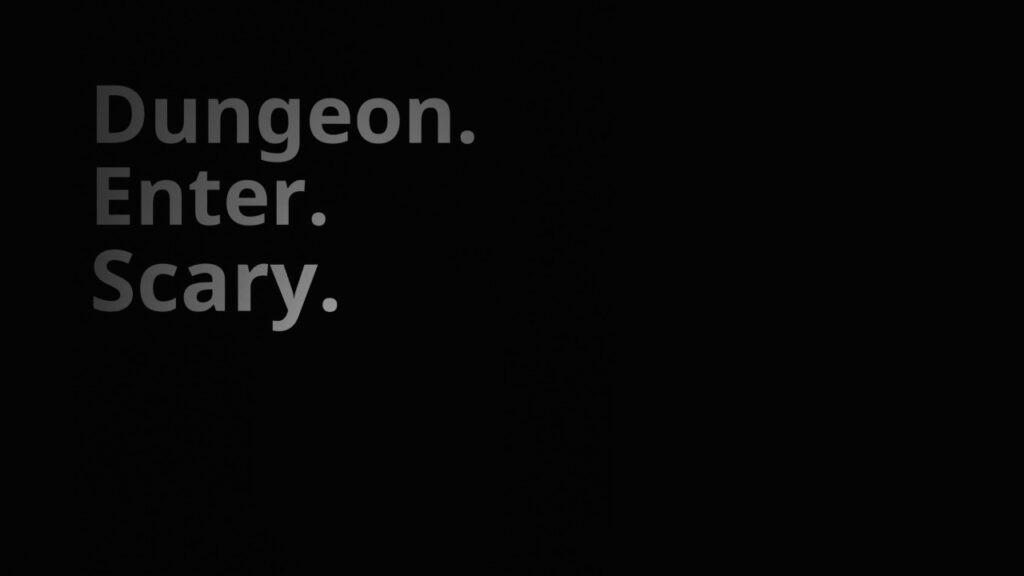 Though I did appreciate this minimalist approach to design, I do think Ord. would have benefitted from a slightly more complex presentation. The lack of substantial and varied sound effects quickly made the game dull, and did not inspire me to play for long. The right-hand side of the screen was almost always unused, and in this empty black space, I envisioned line art graphics of the prompts fitting perfectly, perhaps even animated ones when a choice was made. For the prompt "Alarm", there could have been an alarm clock, and a hand hitting either the "Wake" or "Snooze" buttons as appropriate for the player's choice. Visualisations of this nature would not have taken away from the text-focused adventures, but rather enhanced them for me. Food for thought should there ever be an "Ord. 2", perhaps?
The End Draws Near!
The uninspiring visuals and audio aside, one of the most frustrating issues I came across while playing Ord. was an occasional bug that left me trapped in a repeating loop of prompts and options. This affected me most prominently in the Groundhog Day storyline in the World adventure, where I couldn't progress after replying to the spam email, and the lounge section of the Foul Things storyline, where I couldn't progress after collecting the vinyl on top of the bookshelves. Having to start all over again in these instances was incredibly demotivating – especially as a significant number of specific choices were needed to reach those areas – and left me questioning just how badly I actually wanted to see each of the endings. I cannot be sure if this is a common issue, or if I was incredibly unlucky, but it is definitely something a checkpoint system could have helped with.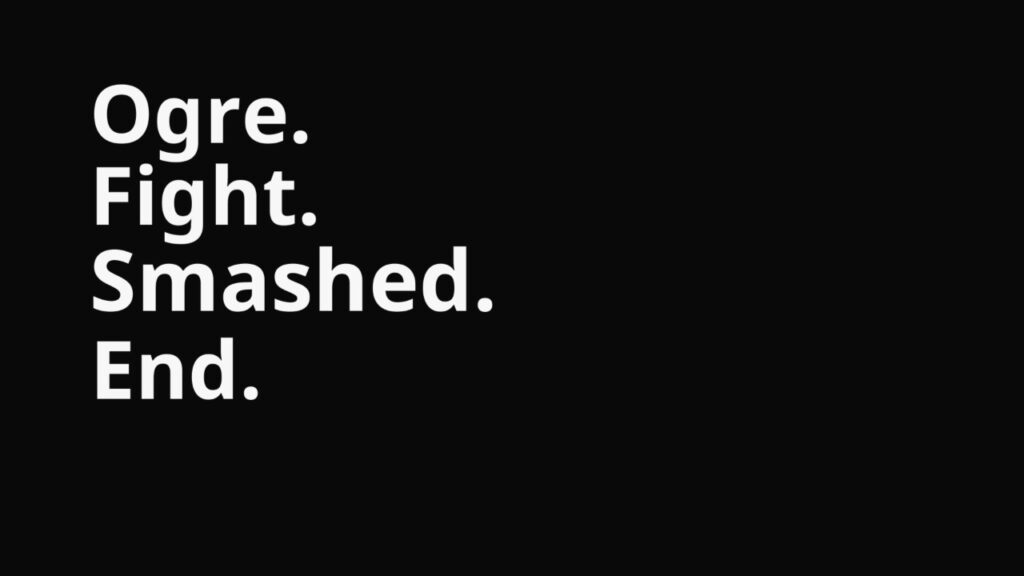 Overall, Ord. has its moments as a fun, imaginative text adventure game, however its repetitive gameplay in order to witness all endings and lack of checkpoint system makes it a slog to replay. The complete lack of supporting graphics make it a bland game to look at, even more so to watch, and its significant lack of sound effect variety will leave you tempted to silence it entirely and opt for a solid Spotify playlist instead. If looking for a game you can dip into now and then to experience a new ending each time, Ord. may be perfect for you, however you'll need to keep track of the choices you've made before in order to avoid following the same paths again.
Rapid Reviews Rating

You can purchase Ord. for PS4 at the following link: PlayStation Store (UK)