Knockout Home Fitness Review
Reading Time:
3
minutes
Fast Facts
Knockout Home Fitness is a game that acts like a personal trainer where players, using the joycons, will mimic the avatar's movement in hope of creating a combo by hitting the targets displayed on-screen with the best timing possible. As with any game of the genre, there are precautions to take and you need to make sure that you don't hurt yourself as there is no physical personal trainer to stop you from making mistakes.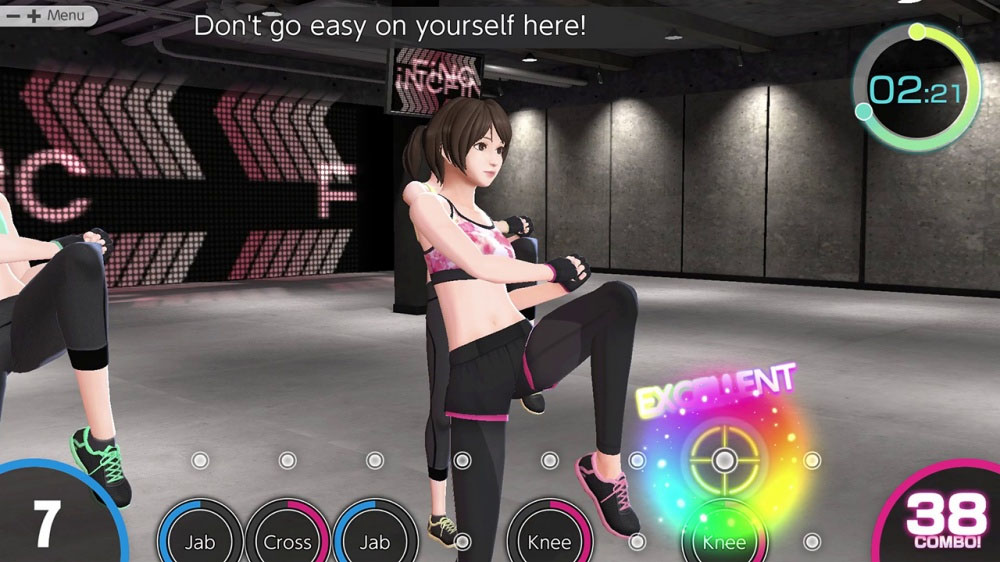 As mentioned above, the goal here is to match the training avatar's movement and pull off the movements by timing it with the on-screen indicators. Each row has 8 dots to match the rhythm and you need to hit the targets in order to build up a combo. Training starts off slow and will progressively increase in intensity as the timer runs down. It will also make you switch stances in order to work both sides equally to avoid a one-sided training session. Each daily training session can take between 10-15 minutes; which is the perfect amount of time for people on the go; a quick session before going to work or during your break or lunch for those working remotely.
As you play on a daily basis as the game won't let you do more than one training session a day (unless you do 3 minutes training session on top of the daily one), you'll unlock more movements and additional 3-minute training sessions which are also incorporated in future daily training sessions. I do love that the game integrates Karaté and Muay Thai movements as opposed to similar games, such as Fitness Boxing, which primarily focuses on boxing.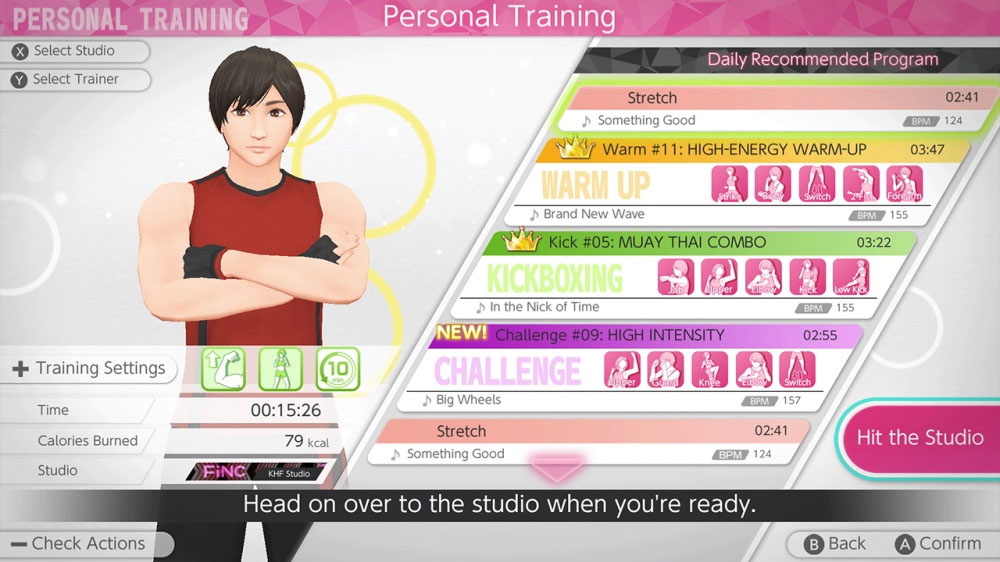 There are a few nuisances with this game; first of all, before your daily training, Knockout Home Fitness does not include warming up exercises. This means that it's up to the player to prevent accidental injury so a warm-up feature wouldn't go amiss. Other games in the genre will more often than not start you off with a stretching session based on the movements you're about to do in order to warm yourself up. Also, when Home Fitness introduces new movements, time isn't taken to pause the séance and show how to perform excercises correctly, increasing the risk of hurting yourself as you scramble to mimic the avatar. You're also called upon to do kicks, dodges, and squats during training sessions, but it's a gimme as they don't count towards your combo as the game can't track them due to the joycons being in your hands.
There's not much to say presentation-wise. The visuals look fine; as it does the job of a training coach showing you what to do during your training sessions. Trainers take on a slight anime style; aside from being a budget issue, I'm a proponent of having real human beings giving you the training lesson. The soundtrack is exactly as you'd expect; dance songs with mid to high BPM to get you motivated and ready to exercise to the max.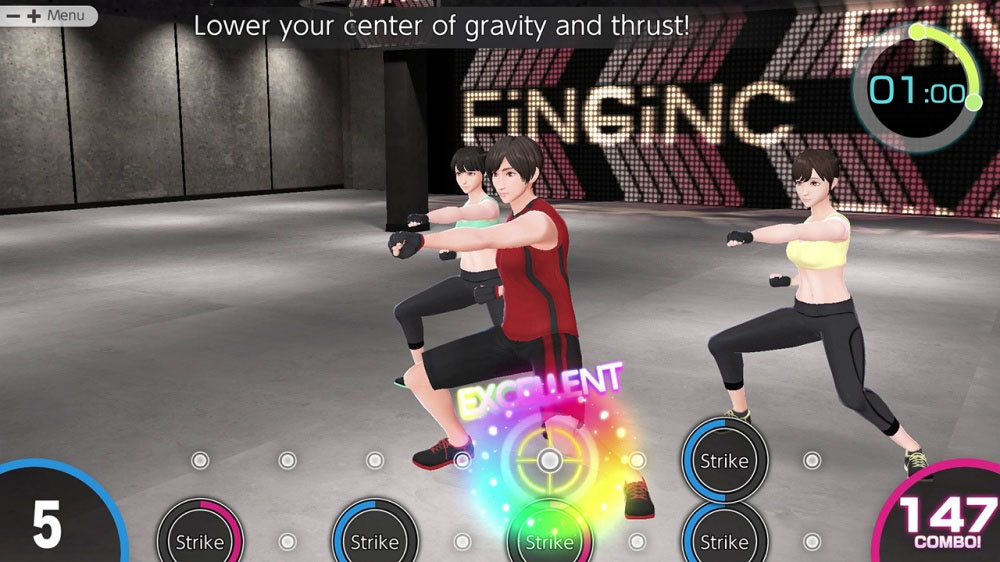 As someone always on the lookout for games like these, especially since Covid killed the fun of going to a gym, I'm happy to say that despite its shortcoming, Knockout Home Fitness is the best fitness game I've enjoyed since Gold's Gym: Cardio Workout on Wii. The fact that it mixes various styles of combat such as karaté and Muay Thai makes it a breath of fresh air in the genre as we're seeing more games like these focusing on boxing. Ultimately, Knockout Home Fitness is an addictive training experience.
Rapid Reviews Rating
4 out of 5
4
You can buy Knockout Home Fitness for Nintendo Switch on the Nintendo eShop.