Construction Simulator 3 – Console Edition Rapid Review
Reading Time:
4
minutes
Fast Facts
Title: Construction Simulator 3 – Console Edition
Developer: Weltenbauer
Publisher: Astragon Entertainment
Website: https://www.bau-simulator.de/en
Genre: Simulator
Platform: PS4
Age Rating: PEGI 3
Release Date: 07/04/2020
Price: £11.99 – Rapid Reviews was very kindly provided with a review code for this title.
It seems that there is no limit for the simulation genre nowadays so why wouldn't there be a construction one? Well, Weltenbauer and Astragon Entertainment bring us Construction Simulator 3 – Console Edition. This edition comes with better graphics, more vehicles and jobs, and a large open world to build your construction empire in. 
You play as a retired game designer looking for a new challenge. Your journey starts by taking over a failing construction business alongside Pete, a veteran builder, in a fictional German town called Neustein. From here you will grow your company by completing jobs, contracts, expansions and buying a range of construction vehicles. 
This game comes with a huge array of over 50 licensed vehicles from companies such as Caterpillar, JCB and Bobcat. All of which have a specific role to play in your construction business and will be required to complete certain contracts. With over 70 missions to dive into, you will need a good range of these vehicles to tackle the varying tasks.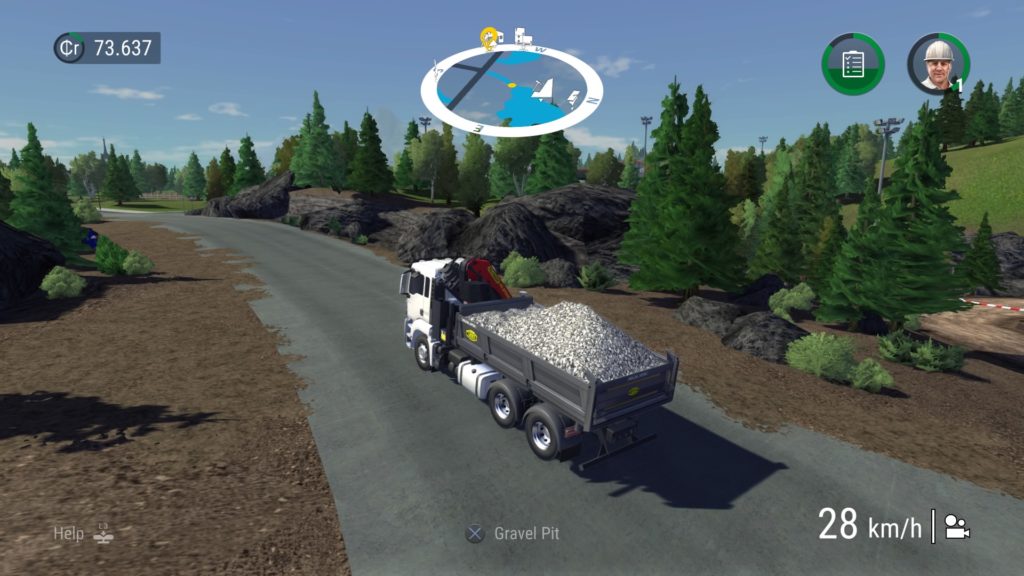 There is a pretty good tutorial to start the game if you haven't played before. It is very stop-start, as you need to jump between menus to switch your vehicle mode or between different vehicles. Actions are completed on the analogue sticks, so pushing up might lift the crane arm while pushing right might extend the crane arm. To start, I expect newcomers might find some frustrations here. However, stick it out and it does become easier as you get used to it. A few hours in and I was swinging the truck's crane arm around like it was my day job.
Construction Simulator does a good job of putting a lot of actions onto a controller. There are a number of different menu views that offer actions for specific tasks. All vehicles work off the analogue sticks when they have moving tools such as cranes or digger buckets. Switching into different views helps you control jobs more easily, such as construction view. Driving the vehicles is pretty easy as well but thankfully you do have a fast travel option which is helpful for the slower ones. Pinpoint accuracy isn't asked for either; get close enough and you can pop that pallet of bricks down quickly ensuring you don't lose patience.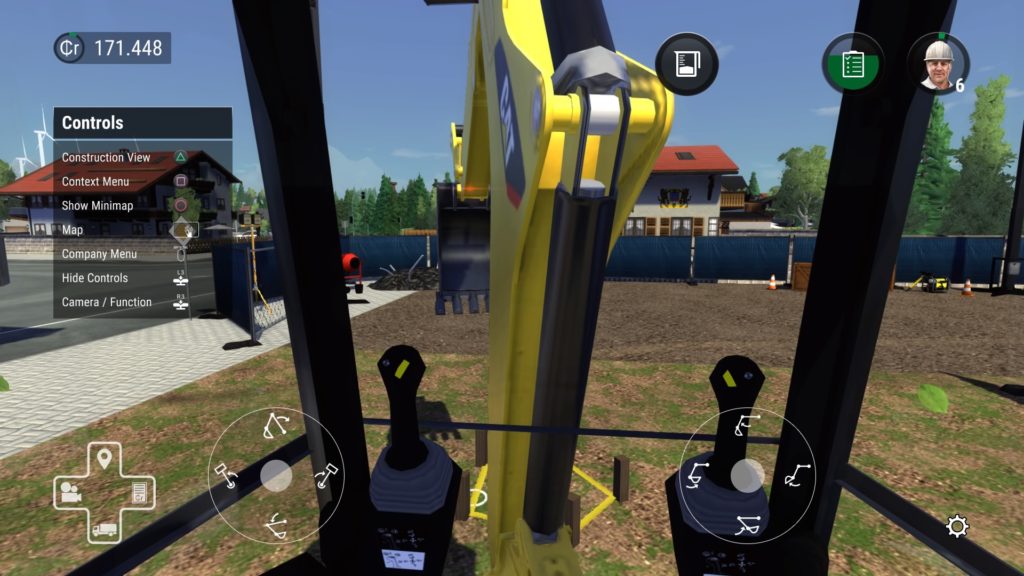 Once you are settled, you can start picking up jobs from quick, simple, pick and drop style ones, to repairing the town's roads. Luckily the vehicles you start out with offer you a solid base to start completing some simple jobs. From here you can start to collect the funds to expand your motor pool and take on new jobs. If you want to try your hand at the bigger jobs quicker, you can always rent vehicles as well. 
Jobs are broken down into stages, with each one requiring a certain vehicle to complete it. You can see everything you need before taking on a job so you can see what you are missing. There are longer jobs, considered more campaign missions to develop your business, or quick jobs to raise funds. You can also expand your home base with new buildings such as a workshop or gas station which offer bonuses.
There are a few frustrations with the game though that could do with a look at. The camera is just not helpful. Yes, it does the simple task of flipping round when reversing but past that it can get painful. You are going to need to switch between controlling your vehicle to the camera a lot to help you see what you are doing. Even after you have found the angle you want, the game may decide it doesn't want to keep it there for long.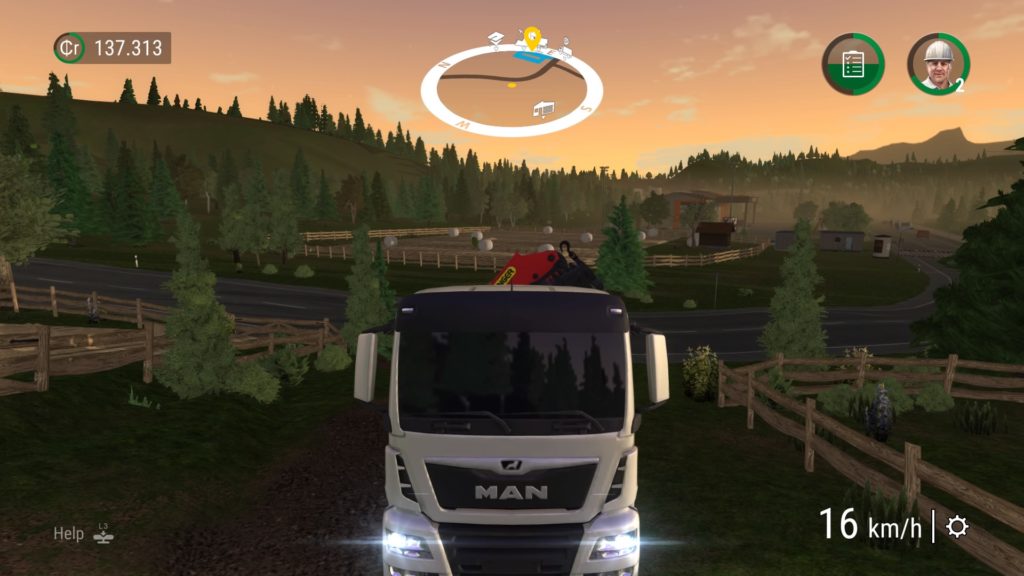 It would be fair to say the visuals of this game are not amazing. The vehicles look pretty decent and of course I always had my yellow light flashing. It was the surrounding world that just looked a tad basic. At times, cars and people would just disappear when trying to go down a road. However, these never took away from the gameplay and you could easily complete your jobs. A bigger music playlist would have been nice as well. The music just never really hit the mark for me. I would have loved a chilled playlist to listen to while I repaired some potholes. 
What is important to factor in is that this is a £12 game. For that, you get over 70 fun jobs to complete in over 50 good looking construction vehicles. I never came across any real glitches or bugs that made it impossible to play. Everything worked well considering how many actions you need to be able to perform. This game is full of content and fun times to have, if you like construction work of course. Just don't come in expecting AAA graphics and you will enjoy this game for what it is, a chilled, fun, construction simulator. 
Rapid Review Rating
You can purchase Construction Simulator 3 – Console Edition from the PlayStation Store