Reading Time:
4
minutes
Game Details
Title: Xenon Racer
Developer: 3DClouds
Publisher: SOEDESCO
Website: https://www.xenonracer.com
Genre: Racing, flying
Platform: Xbox One
Audience: 12+
Release Date: 26/03/2019
Price: £39.99 – Rapid Reviews UK were very kindly provided with a review code for this title.
What the Developers say
"It's the year 2030. In an era of flying vehicles, a one-off championship for traditional wheel based vehicles has been organised, with cutting edge electric cars boosted by Xenon gas. Drift through cities like Tokyo and Dubai at breakneck speeds and claim your eternal victory!"
Introduction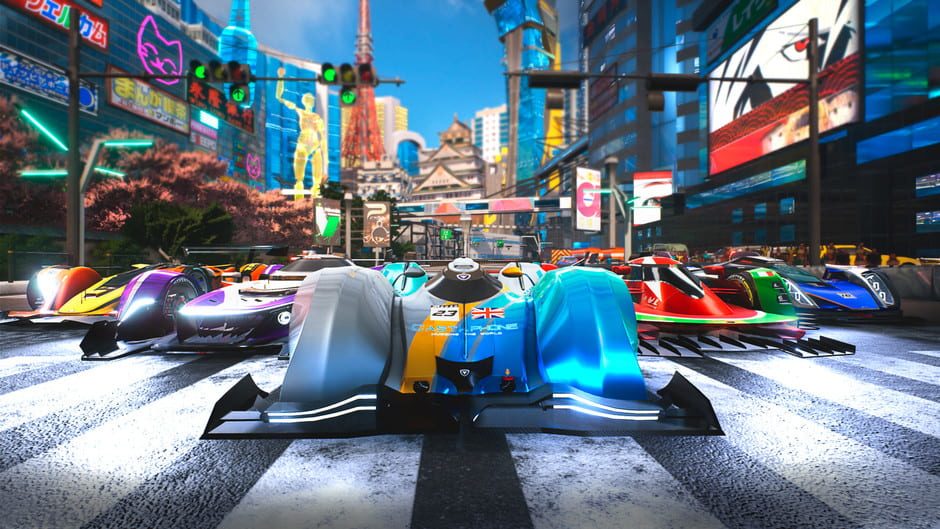 Xenon Racer is a racing game very much built on the successes of Wipeout and Ridge Racer, releasing on all platforms is a testament to the developers for giving us gamers variety. Set in 2030 you would be forgiven a utopia of the I robot, terminator style tracks or environments and the objective is to win races, unlock new cars, customisations and tracks in different modes via Grand Prix, split screen, time trial and online.
Now I'm a big fan of racing games, and this genre is my staple and which is why with a heavy heart that I'm left somewhat disappointed with the handling of cars and the spike of difficulty which I will cover shortly.
Audio & Visual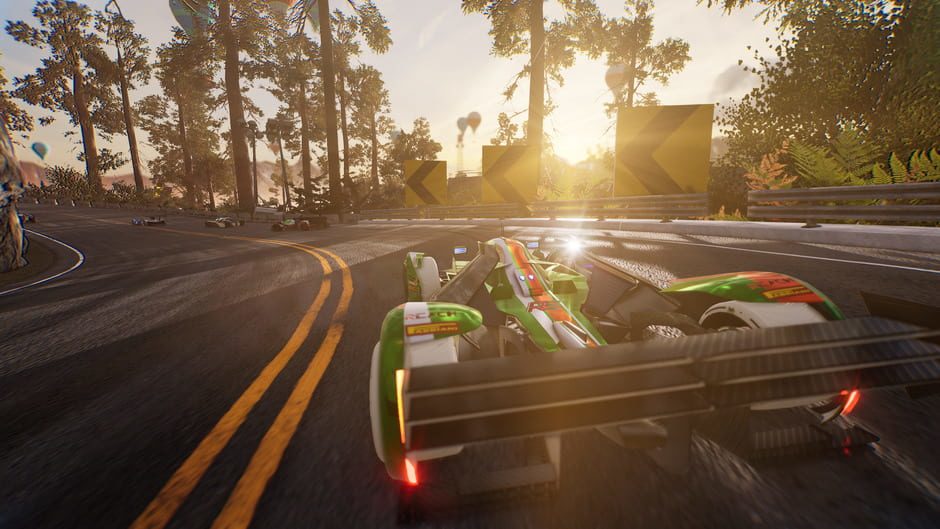 What does stand out for Xenon Racer are the visuals, the moment I took to the track for the first time I felt like I was transported back to 1997 playing Ridge Racer or even Wipeout. Bright neon cars and barriers, the cars stand out in the level of detail applied to them, the UI is very similar to the fantastic Horizon Chase Turbo.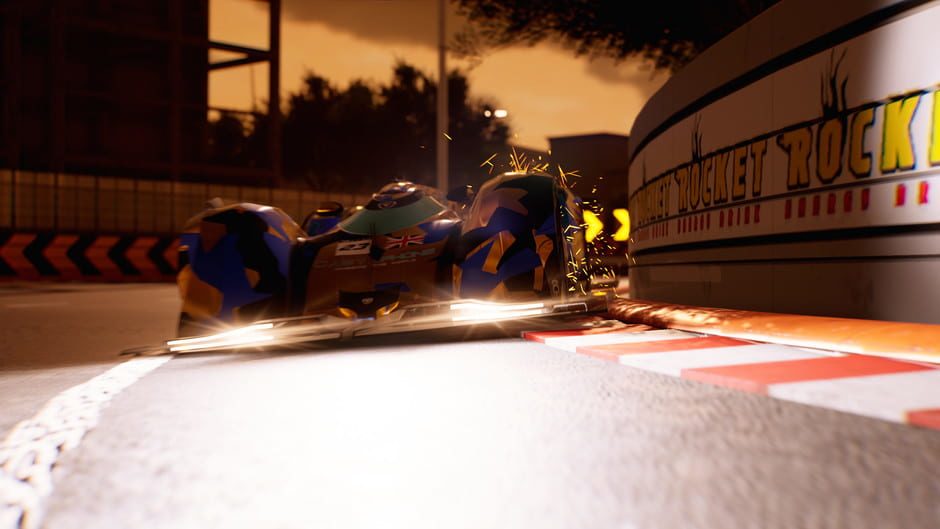 The sounds of the game are not too bad although compared to playing other arcade racers I felt no sense of immersion or intensity and the announcer occasionally piping in one-liners put me off. The game mostly runs in 60fps although I had quite a few screen tears playing on the Xbox one X version of this game.
Gameplay & Replayability
What strikes me when playing this game is the difficulty spike, even on easy the game becomes completely unfair and makes it near impossible to do well and complete the objectives. I've played DiRT Rally 2.0 of which is a hard game, and Xenon Racer makes me feel like a professional Rally driver in comparison.
Add this to the responsiveness of the cars you play as makes it feel even worse. At times, it felt I was driving a boat, and turning corners became more of a point of having to do a three-point turn. Drifting often feels the same way, and the fluidity of how we are meant to be playing a game like this dampens the enjoyment within the first hour of playing.
Split screen is welcome for families but bear in mind, much like some other racers of yesteryear we have zero AI, so it's just you and a friend. Online sadly has hardly anyone in the lobbies, and even if you get into a race, there are quitters which make is not enjoyable. In Career mode, customisations are easier to earn, cars are regularly unlocked, but tracks are not so easy and takes longer meaning it's repetitive to play the same two tracks over and over until we are blessed with some variety which is a letdown.
Conclusion
As much as this is a racing game I have been left to feel Xenon Racer could have been much more than a game with difficult handling, the difficulty ramping up making it hard to enjoy and upgrades to vehicles being pointless to implement and online being barren.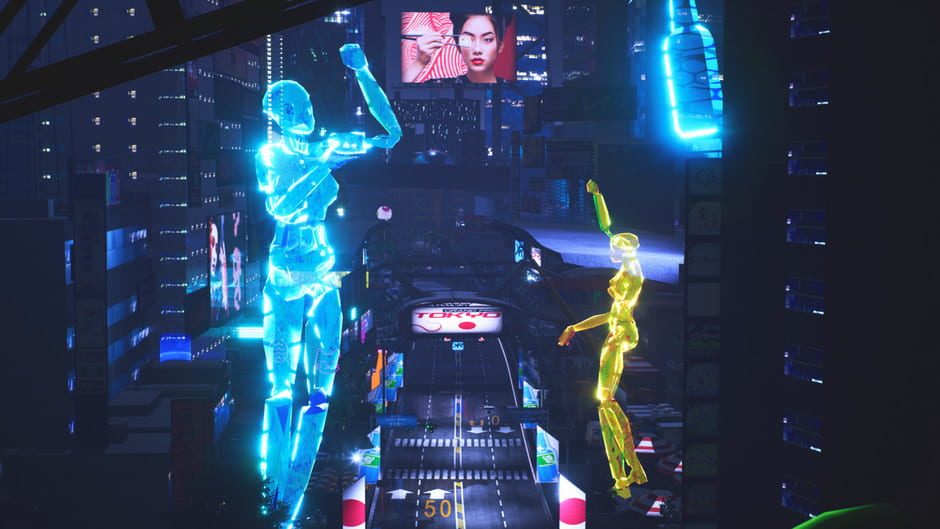 The price point sadly doesn't justify the game we have here although we are promised some significant updates over the next few months including free tracks, cars and customisations so maybe we will get to see a different game soon.
Rapid Reviews UK Rating
You can purchase Xenon Racer on the Microsoft Store at the following link, https://www.microsoft.com/en-gb/p/xenon-racer/bpd53xch282v