Adventure
,
Article
,
Casual
,
Family
,
Game
,
Gaming
,
Indie
,
Indie Dev
,
Investigation
,
Mystery
,
Nintendo Switch
,
Puzzle
,
Rapid Reviews
,
Reviews
,
Steam
,
Switch
Wind Peaks Review
Reading Time:
4
minutes
Fast Facts
Wind Peaks

Developer: Actoon Studio
Publisher: Actoon Studio
Website: https://actoonstudio.com/windpeaks/
Genre: Hidden Object, Casual, Puzzle
Platform: Nintendo Switch (Also available on Steam)
Age Rating: PEGI 3
Release Date: 03/03/2021
Price: £9.99

A code was provided for review purposes.
Setting Out
Recently I've been fighting deranged cults, battling inter-dimensional monstrosities, and building ever more convoluted constructions to evade or defeat hordes of the undead. With all this non-stop stress and dread, it's nice to take a break sometimes.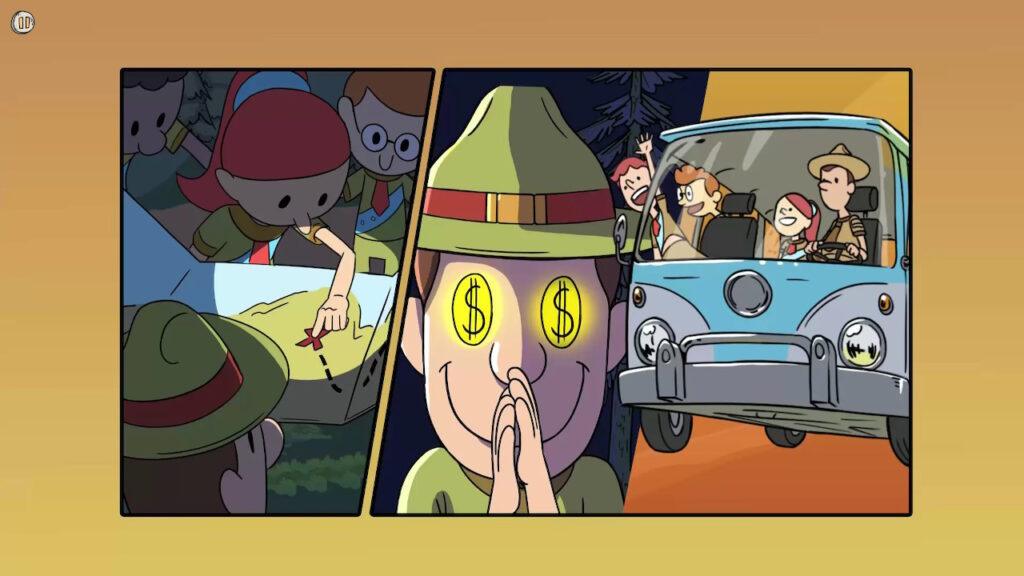 So what could be better than to head to the peaceful Wind Peaks?
Peak Performance
Set in a quiet wilderness, Wind Peaks is a nice way to unwind for an afternoon. Your goal across the game's ten stages is simply to find hidden objects.
A brief tutorial introduces you to the basic mechanics – you can zoom in and out, or interact with certain objects. Occasionally, you'll need to find and use one object to help you discover others. For example, finding a bone will allow you to befriend a dog.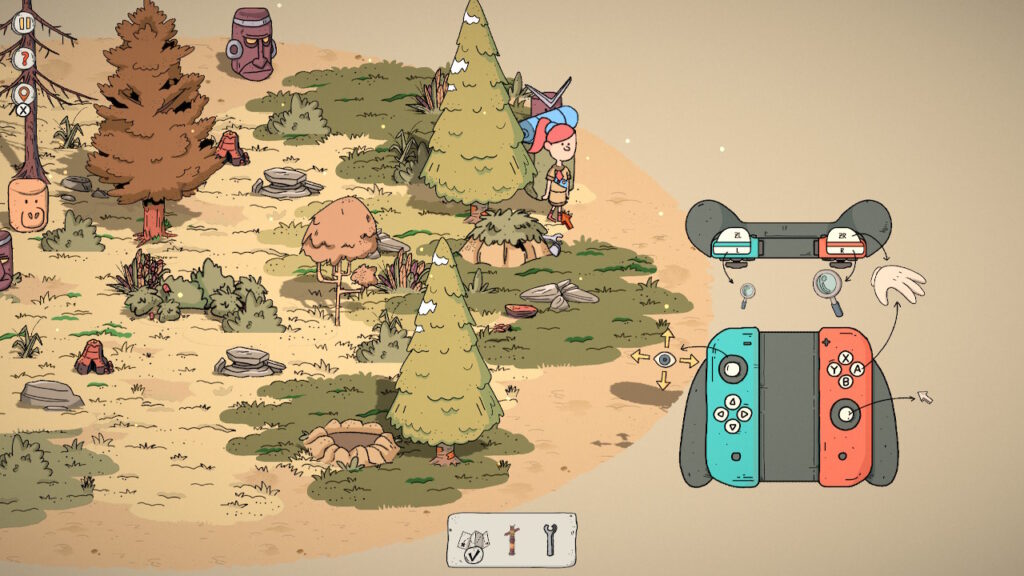 If you're stuck on an object, you can request help, though it starts a countdown timer rather than immediately giving you the location. In this way, it dissuades you from always falling back on assistance, while still providing aid if you're really stuck.
It's easy to pick up, and the cartoon visuals are sharp and clear, whether docked or in handheld mode. Alongside your main objectives, there are a handful of puzzles to solve, though these are fairly simple and don't interrupt the general flow.
The soundtrack is peaceful and serene, and the general vibe lends itself to relaxing. All in all, it's a winning formula.
Summit's Wrong
So there has to be some kind of issue, right? Could anything really disrupt the still forests of Wind Peaks? Well, a few things, actually.
Firstly, the game is short. Now, it's rare that I expect a hidden object game to be long. All the same, it'll probably take you about two to three hours, and has only one mode.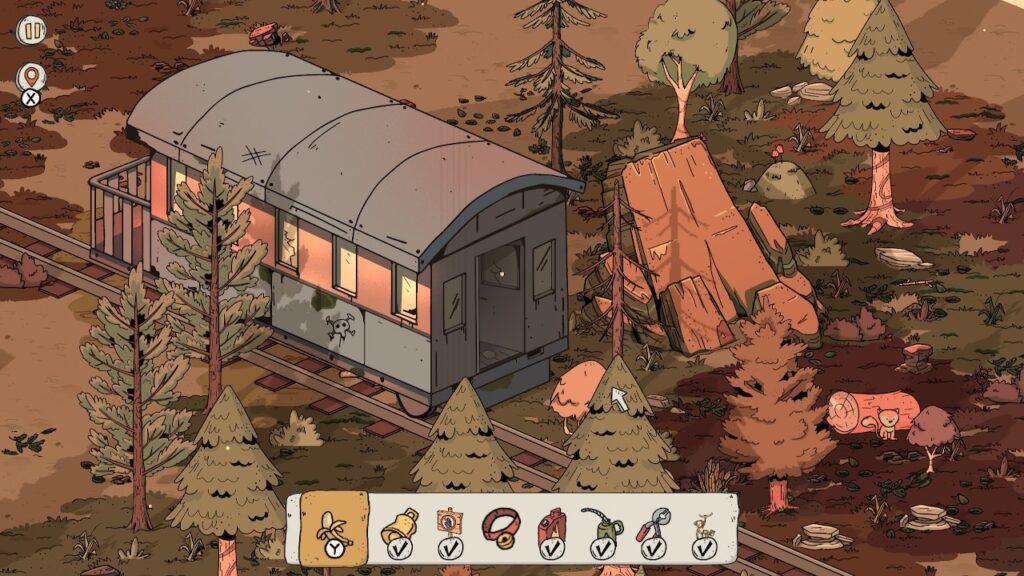 As such, there's little incentive to replay it once you're done. Other, cheaper hidden object games I've played have had lengthy story modes, mini-games, and extra modes like time challenges.
While the general aesthetic of Wind Peaks is nice, it's distinctly limited. Each stage is set in Wind Peaks as you'd expect, but this means that you're searching around near-identical locations. You can expect pretty much the same selection of trees, small buildings, and rocks from beginning to end.
As a minor quibble, the game invites you to "guess the story" on its store page, but it's not a particularly complex tale to unweave. Strangely, it finishes with essentially a cliffhanger. I'm not sure I was engaged enough with the scenario to want to see what happens next, but I'd probably still play it!
Wind Down
Still, Wind Peaks is a family game directed at delivering a fun experience, and on that front it certainly delivers. As I said at the start, it's a nice contrast to some of the more frantic games coming out right now.
Also, despite the lack of any real incentives to replay, it was fun to play through the game more than once. The items do shift around here and there, so it's not like it's exactly the same game each time.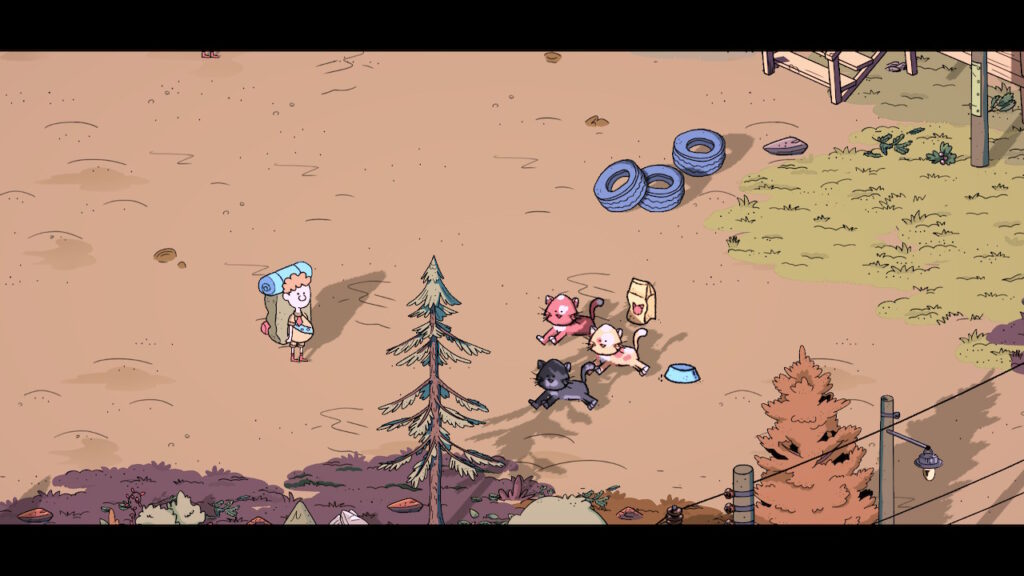 After a handful of playthroughs, I can confidently say Wind Peaks is worth trying. However, with its short duration, you might want to wait for a sale first!
Rapid Reviews Rating

You can purchase Wind Peaks for Nintendo Switch from the following link: Nintendo eShop