Adventure
,
Article
,
Casual
,
Crime
,
Game
,
Gaming
,
Indie
,
Indie Dev
,
Mystery
,
Narrative
,
Nintendo Switch
,
PC
,
PlayStation 4
,
PS4
,
Puzzle
,
Rapid Reviews
,
Reviews
,
Steam
,
Switch
,
Visual Novel
,
Xbox
Vera Blanc: Ghost in the Castle Review
Reading Time:
4
minutes
Fast Facts
Vera Blanc: Ghost in the Castle

Developer: WinterWolves Games
Publisher: Ratalaika Games SL
Website: https://www.winterwolves.com/verablanc.htm
Genre: Adventure, Visual Novel
Platform: PlayStation 4
Age Rating: PEGI 16
Release Date: 27/01/21
Price: £3.99

A code was provided for review purposes.
Review Copy
Vera Blanc: Ghost in the Castle is very similar to Vera Blanc: Full Moon. So similar, in fact, that I could probably copy-paste my other review and call it a day.
It has the same comic book aesthetic, and pretty much the same soundtrack. I'm not sure if any of the incidental music themes were different, but certainly the main investigation and mind-reading tracks were carried over from the first.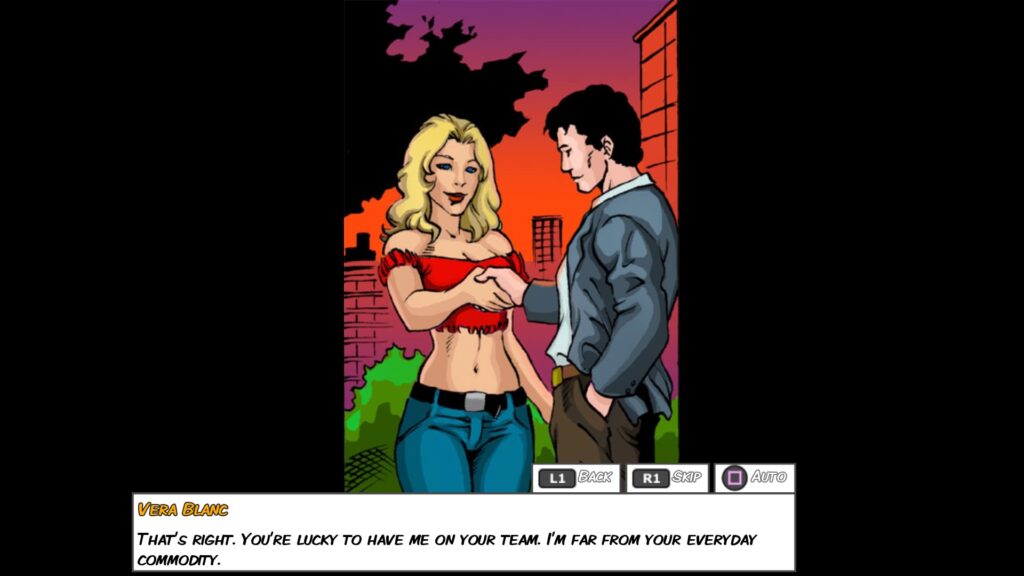 That's not to say there aren't differences. While the art style is the same, the artist has changed. Details of the story are naturally different, though it follows the same pattern and overall arc.
Ghost Writer
This time around, you've been hired by a wealthy businessman to investigate a mysterious ghost in a small Italian village. As it appears to be causing him undue stress, he's tasked you with getting rid of it.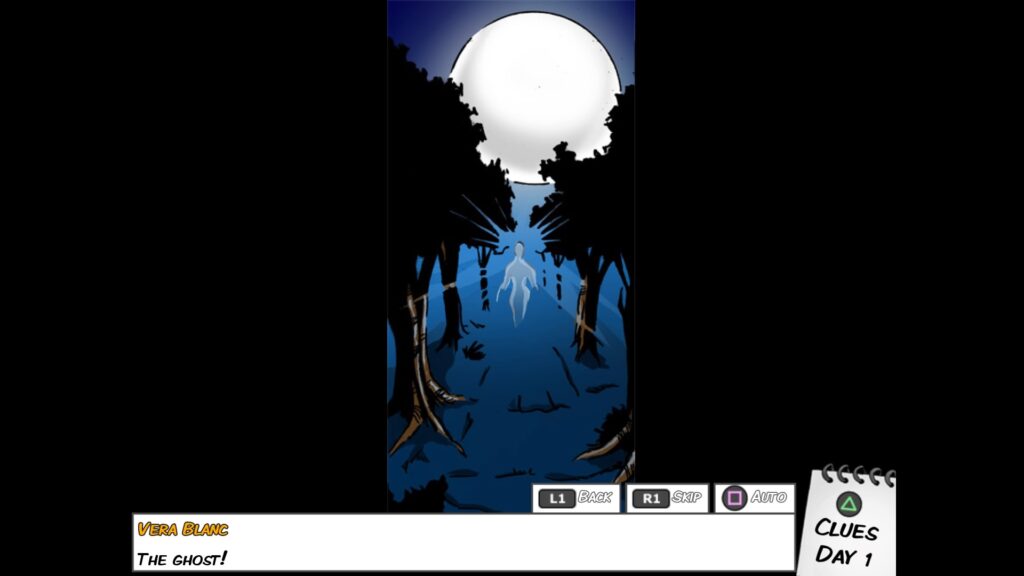 Oh right, I should probably mention that Vera can read minds. She's from an unspeakably rich family but was struck down with incurable brain cancer in her teen years. Out of normal options, her father purchased the best experimental medical assistance his fortune could buy.
This procedure had the side effects of making Vera incredibly smart… and also psychic. Seeking to use her powers for good, she's joined forces with a private detective to investigate paranormal mysteries.
Detective In-Spectre
If you've played the first game, you'll know what to expect. Over the course of your stay, you'll be choosing which places to investigate in the village. You'll also get to question suspects and choose to read their minds. At a few junctures in the story, you can make choices that may change the course of your investigation, with two main endings that I know of, and a variety of ways to die.
When you start the game, you have the option to play with or without minigames. As before, I generally recommend keeping them on, as they're mostly fairly light-hearted and stress-free, but either way works! They're all the same as the first game – hangman and spot-the-difference being the most common ones I remember.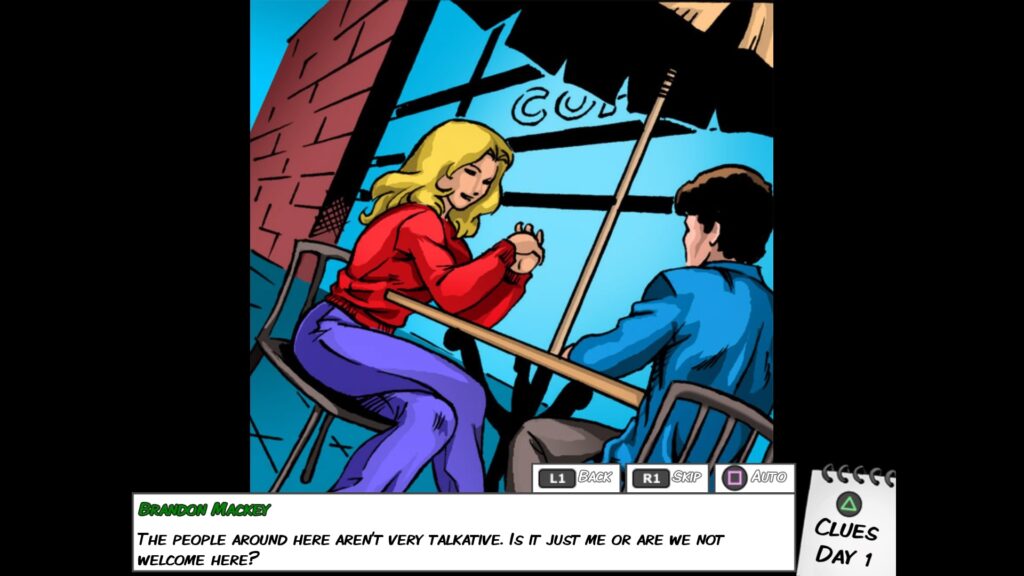 The game's length is also roughly the same, clocking in at a handful of hours, with a little bit more time if you want to try and get a better ending. It's fairly cheap, though, so I'd say you'll probably get your money's worth.
The Phantom Pain
So the main drawback is pretty easy to guess from the intro to my review. It's practically the same game! That's not really a surprise, since the two games originally came out within roughly three months of each other. All the same, if you're after something different, then you'll be disappointed.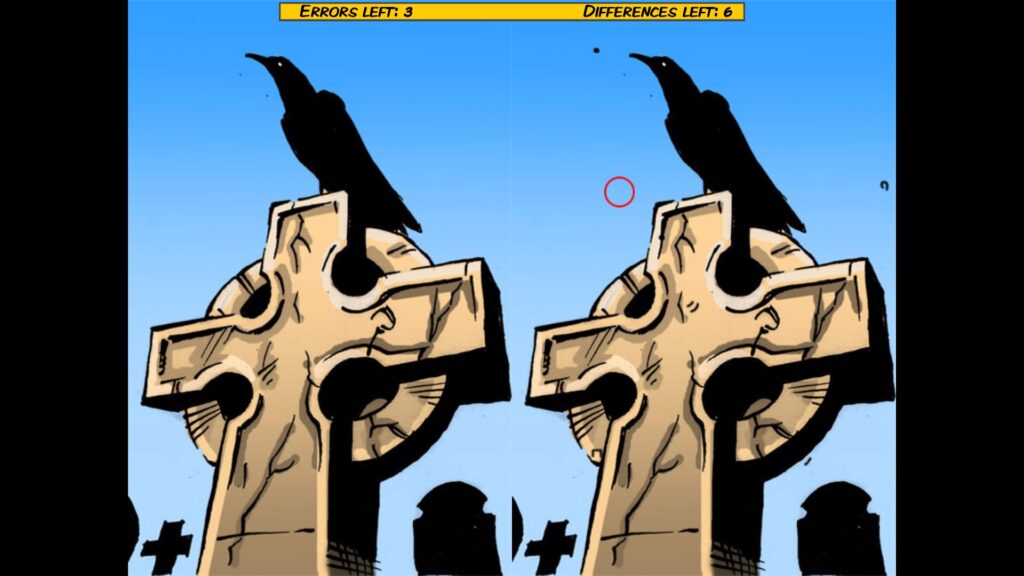 It also means that most of the issues with the first game remain present here. Namely, that it's brief, some of the Game Overs come out of nowhere, and that there's no auto-save.
Additionally, just as with Full Moon, there's an overarching storyline at play that still sees no resolution. The original releases were in 2010, so I don't know if we'll ever see a continuation. Perhaps I should take these re-releases as a positive sign? If so, please buy both games – I want to see what happens next!
I didn't comment on it with the first game, but there are various moments of fan service that, while pretty tame, feel a bit creepy at times. That's only become worse in this entry, and almost every character makes inappropriate comments to Vera by way of introducing themselves. Your mileage may vary as to how much you can tolerate it.
Old Haunts
All in all, Vera Blanc: Ghost in the Castle is mostly harmless fun and well-paced. I was surprised by how warmly I reacted to returning to Vera's world. The game definitely has its issues, however, and certain aspects could do with updating if a continuation is ever made.
But still, if you're looking for a mystery to pursue for an afternoon or evening, I recommend trying out Vera Blanc: Ghost in the Castle.
Rapid Reviews Rating
You can buy Vera Blanc: Ghost in the Castle from the PlayStation Store here.