Action
,
Co-op
,
Family
,
Gaming
,
Indie
,
Indie Dev
,
Nintendo
,
Nintendo Switch
,
Nintendo Switch Lite
,
Party
,
PlayStation 4
,
PS4
,
Rapid Reviews
,
Reviews
Shakes on a Plane Review
Reading Time:
3
minutes
Fast Facts
Have you ever played a game that you didn't hate, nor like, but just felt like nothing? Shakes on a Plane gives me that feeling after playing it from beginning to end, and it doesn't do anything wrong but it just gives me this feeling of "okay, I beat this… now what?"
Cooking Up a Story
The story of Shakes on a Plane goes as follows, you are a group of aliens trying to win a space competition but you can't come up with anything that will blow the minds of other races. As such, the aliens decide to come to planet Earth and process a human, a vampire, and a robot. This is as well as sending in their guy as they examine the goods of what Earth has to offer. Periodically you will get cutscenes of a set of levels you did, and your progress of creating your dish while seeing the next plane you're going to help.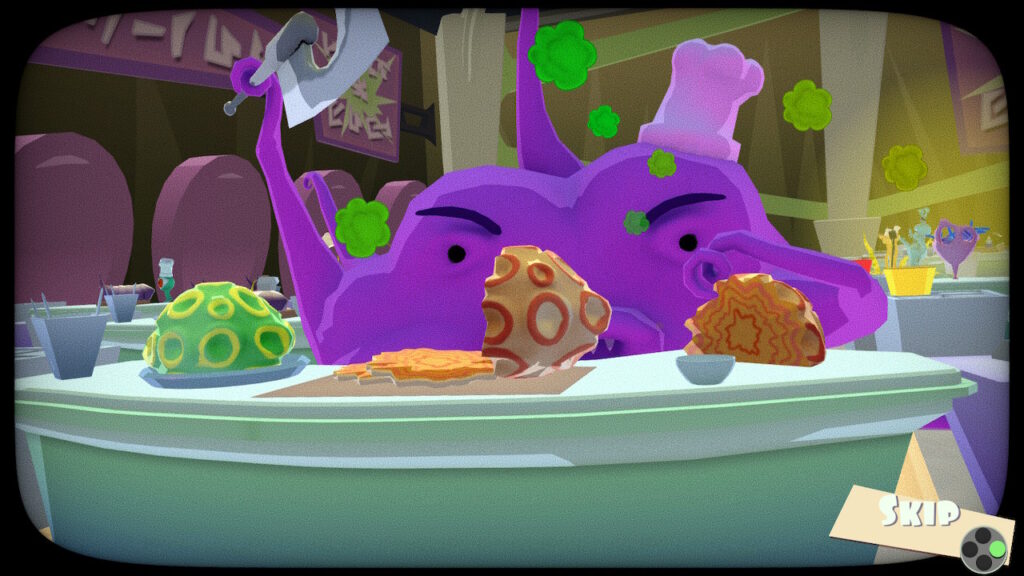 The Gameplay Fix
As I played Shakes on a Plane I encountered new mechanics all the time and different layouts of planes. From the very basic giving a burger to a passenger, to the point where you send the passengers with their luggage flying. Not to go into late game spoilers, but they keep adding new things to the game to spice up the levels from beginning to ending. However, this leads to one of the game's biggest downfalls. The difficulty of the game will get spiked up after a few levels where it tests what you know, but it feels artificial most of the time…
Shakes on a Plane also has a rating system grading how well you did per a level from a three-star basis. Grading will include how many successes you had in delivering the passengers their orders, and if you get it right. If you take too long or don't get it right, this might affect your grading. However, don't worry if you upset one or two passengers as the grading system can be very forgiving, but if you don't get at least a star you won't be able to move on to the next level.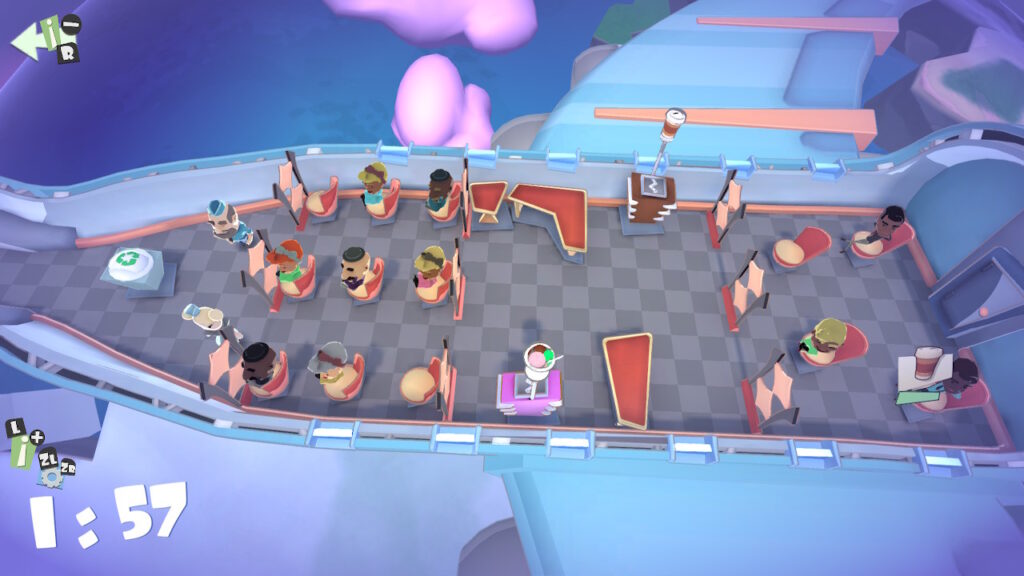 Since you have four people to play as, you can also play this game in four-player co-op, but I never tried this because I don't have anybody to play with and the game doesn't have an online mode. Which was kind of an oversight to be honest.
Serving While Looking Good
Presentation of Shakes on a Plane can be described in one word, it was okay. I encountered no issues with the performance, and the visuals for the most part were good. Although, sometimes the image where you can see the passenger's order could be too small and you miss a detail and thus counts as a fail. Music was also lacking and while there were tracks I never got into any of them.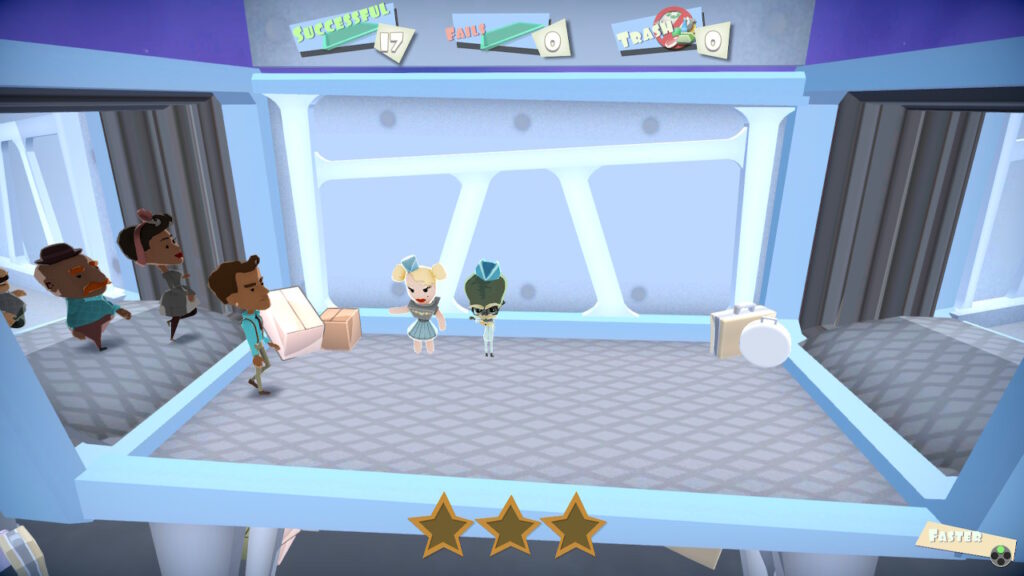 Shakes on a Plane is a game with a lot of things going for it, but my problem rest that it is just there. I am not necessarily calling the game bad but I am saying it wasn't memorable for me. The visuals were good, mechanics were very much added all of the time and the game is solid. In a critical eye, this game is good so if you get it, you will be enjoying yourself, and if you don't get it no big loss.
Rapid Reviews Rating

3 out of 5
You can buy Shakes on a Plane from the Nintendo eShop here.