Layers of Fear 2 Nintendo Switch Review
Reading Time:
5
minutes
Fast Facts
Layers of Fear 2

Developer: Bloober Team
Publisher: Bloober Team
Website: https://layersoffear2.com/
Genre(s): First-person, Horror, Adventure
Platform: Nintendo Switch (also available on PlayStation 4, Xbox One and PC)
Age Rating: PEGI 12
Release Date: 20/05/2021
Price: £26.99

A code was provided for review purposes
Intro
The first Layers of Fear was a really, REALLY, horrifying game… in the best way possible, of course. With its ever-changing environments and haunting narrative, it really gave me the chills when I first played it. Naturally then, I was expecting to be spooked out by its sequel Layers of Fear 2. I mean, more of the same eerie thrills but on a boat? Count me in.
Unfortunately, it doesn't hit the standard set by its predecessor, even IF the Switch port is a solid one. Layers of Fear 2 is a decent game, but there are better horror titles out there to play.
The star of the show
Layers of Fear 2 puts players in the role of a famed actor, though he has hit a few problems lately. What problems, I hear you ask? Well, not a lot is revealed at first, but they do manifest in the form of the bizarre sights that he encounters on the ocean liner. He has actually been invited onto the ship by a peculiar yet esteemed film director (who is expertly voiced by Candy Man's Tony Todd) to take on the lead role in a movie, so his presence isn't completely random. The events that occur whilst on-board, though? Yeah, they're strange (and mostly frightening).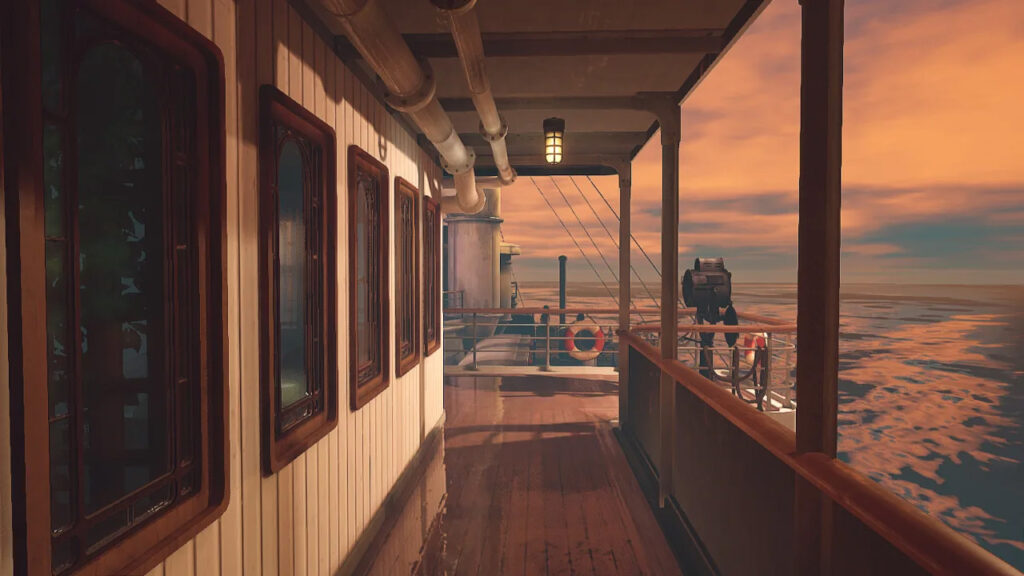 What follows is an eerie romp across the ship, with the director leading the way. In typical Layers of Fear fashion, you can expect the environment to constantly change along the way, with nothing players witness ever feeling 'normal'. It's all linked together to form the grand narrative though, whilst some small details that are based around the actor's struggles help flesh out the experience. It certainly feels like a descent into madness, but how much of it is actually real?
The plot was one of my favourite things about Layers of Fear 2. Whilst it can be guilty of being a little bit convoluted in places, there were enough intriguing things going on to keep me completely invested. There were no big surprises or real twists, but I still wanted to see how it would all end.
Was that door there before?!
Gameplay-wise, Layers of Fear 2 feels just like the original (or most other first-person horror titles). Players will explore an expansive environment, all whilst examining any items they find, solving a few simple puzzles, and witnessing an array of ghastly sights. It's the typical formula, but hey, why fix what isn't broken?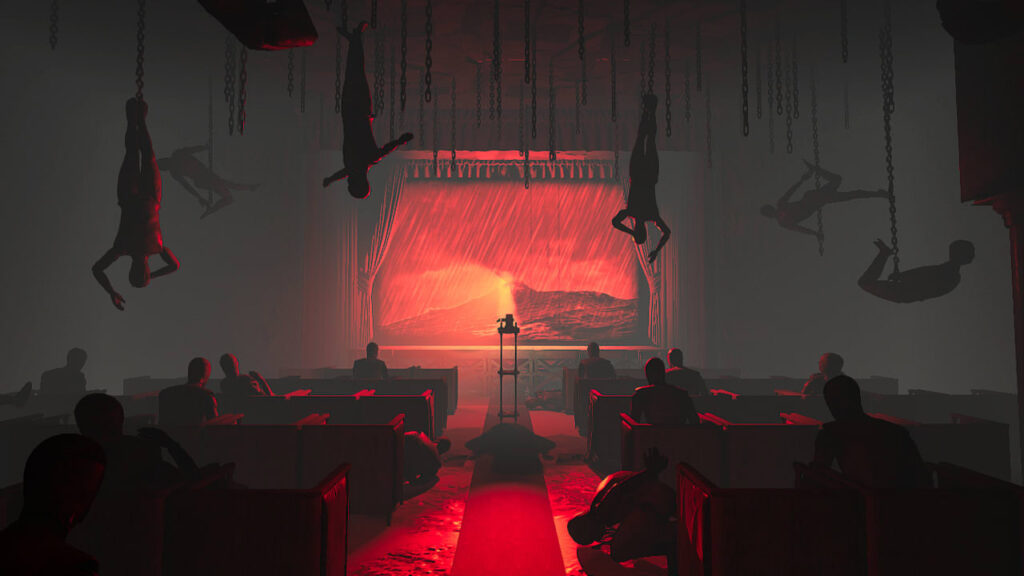 What helps strengthen the horror atmosphere is the way that the environment constantly changes around the player. At any given moment, a whole new corridor might appear, walls might surround the player, or some peculiar object that wasn't there before will show up. It actually fits the theme of the game quite well – there were plenty of times when I was left thinking 'was that door there before?' as I explored the environment, so its tricks certainly worked on me.
Still, I couldn't help but to think the idea got a little bit old by the end. The environmental changes became predictable and samey, whilst the linear nature of the game meant I always knew where to go, even IF the path was 'blocked off' at the time. There are moments where the player gets to explore a little, but for the most part, the game tells you exactly what you need to do.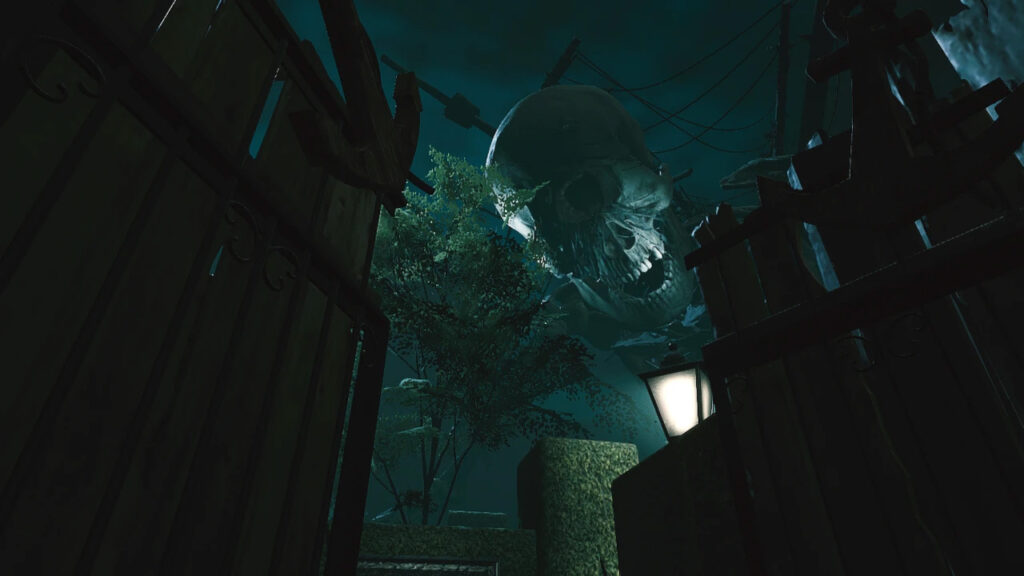 Oh, and as for all the locked doors you find? They can go overboard in my opinion. Come on, horror game developers… don't make the same mistakes that franchises like Silent Hill did in the past.
Run, run, run…
Of course, it wouldn't be a horror game without some run-ins with a nasty monster, right? Unfortunately, these segments were some of the least enjoyable in the game. Players will have to run from a deadly creature, which is fine. Who doesn't like a good chase sequence? However, it's more of a case of attempting to learn an escape route, with the smallest of mistakes punished with death. Instead of adding frightening intensity to the experience, it felt like a chore having to learn which way to go, with deaths and the re-loading of checkpoints a constant occurrence whilst players figure it all out. I don't know, maybe I'm just terrible at escaping from monsters? Either way, it didn't make for a fun time and just felt a bit exhausting.
At least players can play in 'Safety Mode' to nullify these threats completely. It's not something I would typically recommend, but in this case, I think it'd make the experience more enjoyable.
An impressive Nintendo Switch port
Other than that, there isn't anything about Layers of Fear 2 that feels bad. I had a good time exploring the liner and seeing all of the horror-fuelled sights it had for me, the story sequences were entertaining (even if they could lack clarity), whilst the player will also get to make choices throughout the game that will determine the ending they unlock. There are three in total, so it adds replayability to Layers of Fear 2.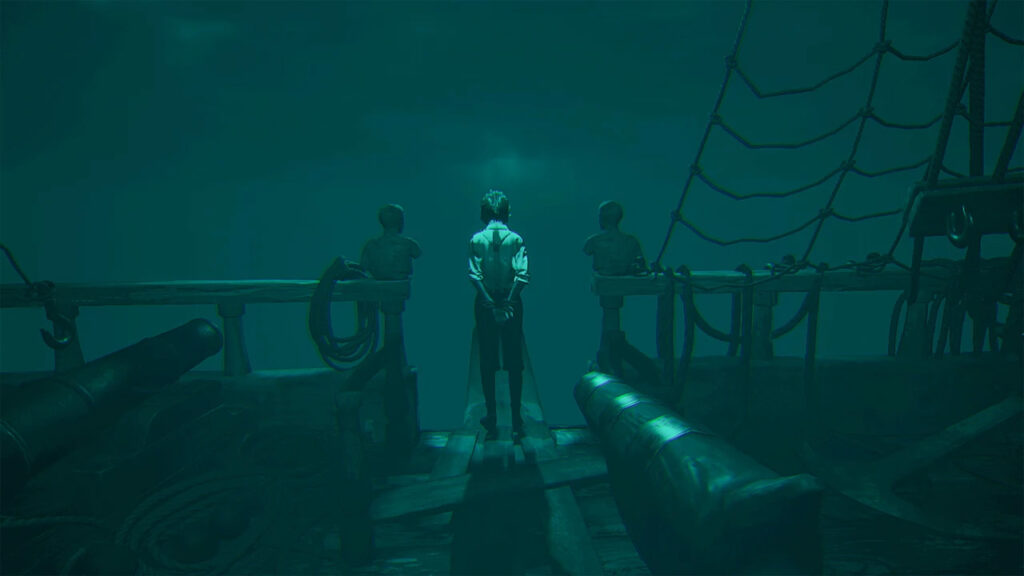 It also just so happens to be an impressive port on the Nintendo Switch. Whilst the visuals certainly don't match up to those seen on other consoles, it still looks good when playing both handheld and docked. The performance is smooth throughout too, with the 30fps frame rate remaining steady. It's definitely one of the more impressive ports I've played on the Nintendo Switch, with no big sacrifices made to ensure the game runs well.
Conclusion
Whilst Layers of Fear 2 does entertain with its intriguing narrative and ever-changing environments, some repetitive gameplay mechanics and the dire chase sequences do sour the experience a little. It's never outright bad, but it certainly doesn't reach the standards of its predecessor – even if the environmental design and frights are neat.
Despite the issues, I'm sure horror fans will enjoy the game, whilst it's certainly an impressive Nintendo Switch port. Just don't expect to be too blown away, with plenty of alternative horror titles offering more thrills than this.
Rapid Reviews Rating

2.5 out of 5
2.5
You can purchase Layers of Fear 2 on the Nintendo eShop here.