4K
,
Action
,
Arcade
,
Game
,
Game Pass Ultimate
,
HDR
,
Multiplayer
,
Nintendo
,
Nintendo Switch
,
Nintendo Switch Lite
,
Playstation
,
PlayStation 4
,
PlayStation 5
,
PS4
,
PS5
,
Reviews
,
Xbox
,
Xbox Game Pass
,
Xbox One
,
Xbox Series S
,
Xbox Series X
Knockout City Review
Reading Time:
5
minutes
Fast Facts
Knockout City

Developer: Velan Studios
Publisher: Electronic Arts
Website: https://www.ea.com/games/knockout-city
Genre: Action
Platform: Xbox Series X (Also available on PC, Playstation 4/5 and Nintendo Switch)
Age Rating: For ages 7 and over
Release Date: 21/05/2021
Price: £19.99

A code was provided for review purposes.
Dodge, duck, dip, dive and dodge!
Admittedly I was sceptical about what Knockout City would be like looking from the outside in. As an adult, it is difficult to take games with cartoon-style graphics seriously sometimes, I'm looking at you Fortnite. The truth is when titles like this are developed properly and pushed in the right direction they can be a massive success. Being old enough to recall the 2004 hit movie Dodgeball (which was hilarious by the way), I often wondered how well this ideology would transition to a video game.
Knockout City is developed by Velan Studios and published by the almighty Electronic Arts. Before reading on I urge you to download this immediately. Knockout City boasts a ten-day free trial across all platforms. Xbox users subscribed to Game Pass Ultimate are rewarded with the opportunity to download the full title as part of the package with no limitations. EA Play members across Xbox or Playstation can also bag the full experience for no further charge. Purchasing the game to own will set you back £19.99 at the time of writing.
Knockout City is primarily a 3v3 online multiplayer game focused on launching balls at each other. Sounds super simple but there is far much more skill and depth involved than just lobbing some bags of air around. As with most games these days, Knockout City invites you to start with the tutorial sections. Here you will learn the basic controls, how to throw and catch along with the all-important dodge mechanic. The real learning curve though is jumping into the online arenas for frantic, fun and chaotic competitive modes.
If you can dodge a wrench, you can dodge a ball!
What I immediately adored about Knockout City was the fact it caters for players of all skill levels. There was no feeling of intimidation of facing players who had unlocked more than you. Sure, there is an element of skill involved but that is purely down to how the player engages opponent encounters. When the round begins, the premise is simple: find a ball and then find someone to throw it at. Holding the right trigger automatically locks onto a target. This takes away the stress of having to fine-tune your aiming skills and focus more on how you approach your rubber ball brawl. You will also want to learn how to catch incoming balls which is about pressing the left trigger precisely when the ball approaches your body or face.
The gameplay is extremely fast-paced here, meaning you may have to deal with having a quick rally of back and forth ball chucking. You will quickly adapt your game, learning when to throw, catch, dodge and simply back off. The simple HUD design warns of when a ball is flying towards your direction by a red outline on your screen. There will be scenarios where it will be a one versus one duel, two trying to take one out or both teams of three having a full-on ball smashing brawl fest.
Work as a team and reap the rewards!
The most exceptional factor in Knockout City is how well balanced the game is. Obviously playing with friends is going to benefit everyone but playing with new players is still great fun. Besides, with the dodgeballs lying around, you can morph yourself into a ball at any given moment. This can be a real help to a friendly team if they are in a situation where an enemy is attacking them and they have no ball in hand. Balls can also be passed from player to player, doing this gives the dodgeball an ultimate charge allowing the holder to throw at full force. The fluidity of the game is just perfect and performing these actions is super satisfactory. Random players just seem to get into the flow and after some blinding performances, I was getting friend requests galore.
Knockout City also allows you to design and customise your very own crew. You'll be able to give your team a name and also customise your collective entry into the game along with other cosmetics. I adored this aspect as it gives your squad its very own identity rather than just a blue or gold team. What's also brilliant is that Knockout City bears the crossplay crown meaning you can club together with friends across all platforms. Matchmaking is currently the quickest I've seen in any game, a match is found almost instantly and flawlessly.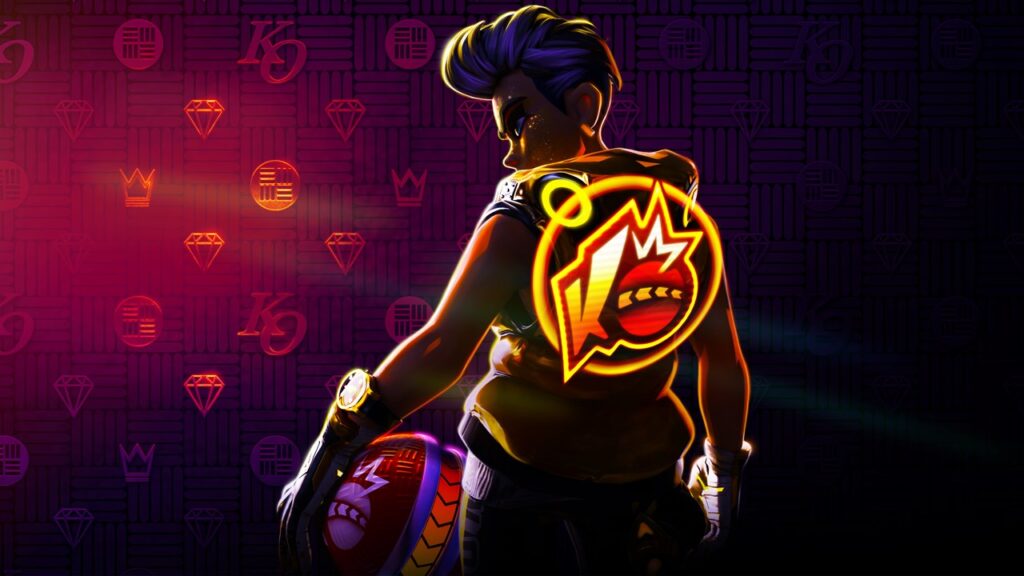 Does Knockout City have a smashing future?
Knockout City has the foundations for a great engaging future with its audience. There is the introduction of league play arriving shortly after launch, adding even more of a competitive edge. Whilst there are only four game modes at present and five maps, Velan Studios is working hard behind the scenes on future content. More maps, modes, cosmetics and more are promised in the near future. The base content is enough to keep players going for the time being. But for Knockout City to continue to strive it needs to keep players interested for the long term.
Season One has already commenced in Knockout City and I think you know where I am going with this. A tiered progression system allows you to unlock cosmetics and experience boosts. Whilst this is free of charge for this introductory season, I can imagine future seasons will be paid content. There is the norm of in-game currency as well so that you can buy cosmetics from the store at your convenience. This currency can be earned from playing a ticking off objectives, for example, "Win 20 matches" or "Catch the ball 100 times". Thankfully all content throughout the game is purely cosmetic and nothing influences gameplay.
Graphically Knockout City is sublime, especially on Xbox Series X. With vivid, vibrant and crisp aesthetically pleasing cartoon-style visuals for any age to absorb and enjoy. The soundtrack complements the gameplay wonderfully and the thud of the dodgeball when you hit an opponent is rewarding. Gameplay is both addictive and entertaining at the same time. It really does give you that feeling of just one more game before I go to bed.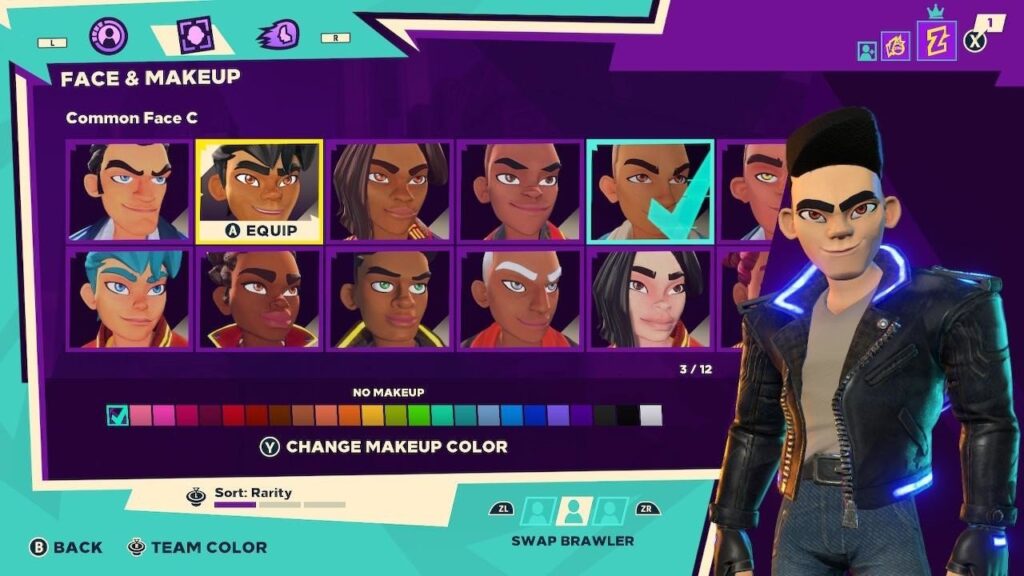 The Conclusion
Knockout City is one hundred per cent the surprise game of 2021 for me so far. It isn't often you find a game that you can't find much to criticize but this is one of them. I'd state that the lack of content from the start would be an issue but this will promptly be resolved with the additional free updates they have already shared with the community. Would I recommend Knockout City? I definitely would even if it is just to partake in the ten-hour trial to dip your toes in and see whether it's for you. Don't hesitate, just do it!
Rapid Reviews Rating
4.5 out of 5
4.5