Adventure
,
Casual
,
Game
,
Gaming
,
Indie
,
Indie Dev
,
Leica
,
Microsoft
,
Rapid Reviews
,
Reviews
,
Survival
,
Xbox
,
Xbox One
Isle of Spirits Review
Reading Time:
4
minutes
Fast Facts
Isle of Spirits

Developer: Silver Bullet Games
Publisher: Kévin Drure
Website: http://www.silverbulletgames.com/
Genre: Adventure, Survival
Platform: Xbox One
Age Rating: PEGI 7
Release Date: 10/06/2020
Price: £4.19

A code was provided for review purposes.
Isle of Spirits is an enchanting little survival game developed by the French independent game studio Silver Bullet Games. It's an inexpensive indie title with an intriguing trailer, but did it live up to the promise that tempted me to play?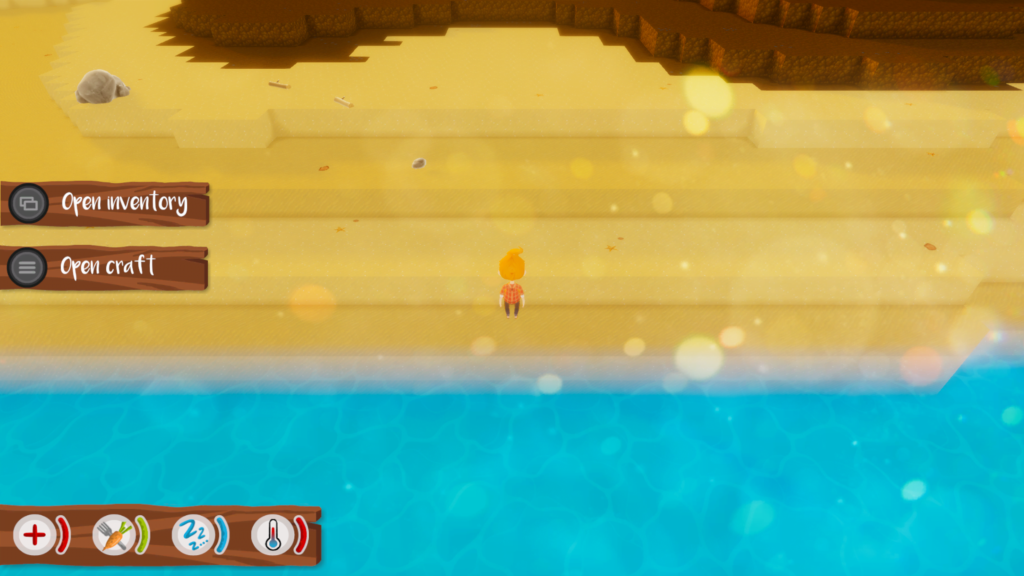 Checklist: Survive… Escape!
There's a very simple premise to Isle of Spirits; survive long enough to escape. You must use the available resources on the island to keep yourself fed, warm and protected from the elements whilst also constructing your escape raft. It's worth getting some sleep every once in a while too, or you'll find yourself taking impromptu naps – wherever you are and whatever you're doing!
This sounds easy enough, but there are plenty of challenges to get your teeth into along the road to escape. Each new day brings the possibility of a different variety of weather to contend with and the consequences that follow. Day and night present different obstacles and it's a constant and time-consuming endeavour searching the island for food and supplies to make the things you need.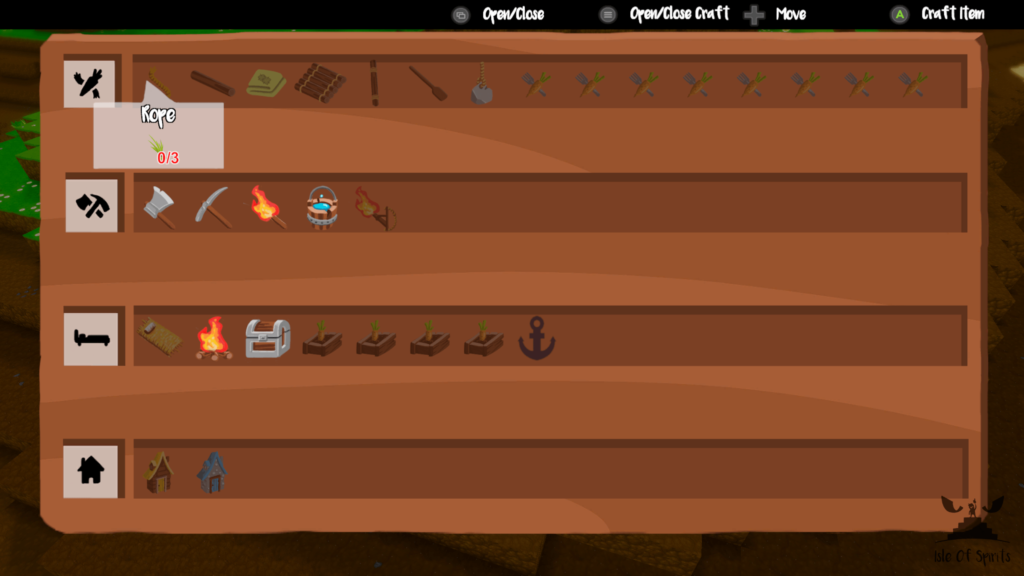 You quickly realise that there are certain things that you must replenish regularly or it's game over. Before you can think about escape, you go through a process of trial and error; learning how to survive a little longer each time you play. Sometimes it can be quite a brutal learning curve. You die a lot, but I think this is part of the enjoyment of playing Isle of Spirits. Rather than being in vain, each death teaches you something ready for your next attempt.
Not Quite So Rinse Repeat
The map changes each time you begin a game. This means that you take your newfound skills forward into an ever-changing environment. Each new game really is a new start. For me this is a positive as it keeps things from becoming too repetitive.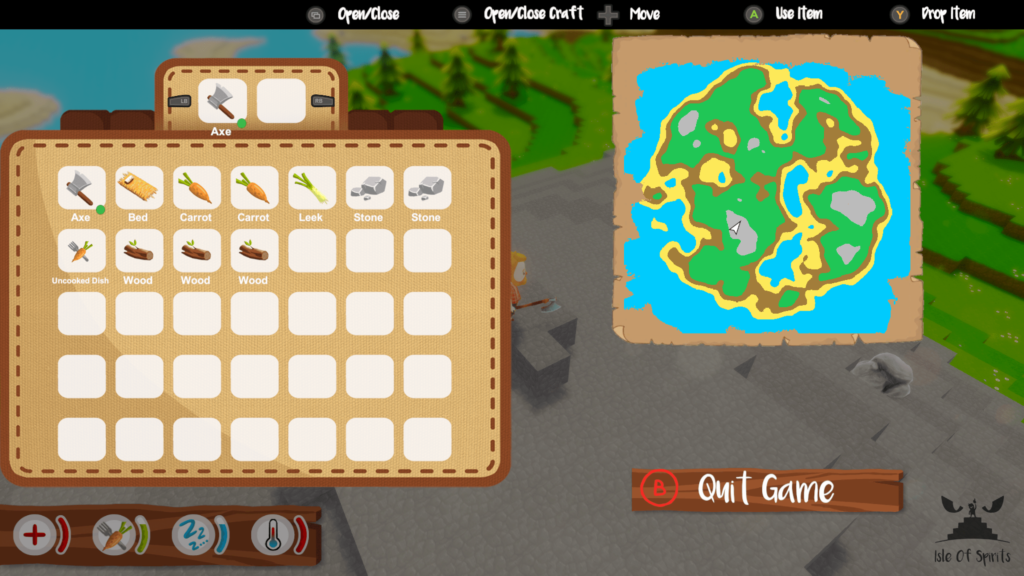 Isle of Spirits autosaves each morning – that is, if you make it through the night! I didn't find myself taking advantage of the save feature much. It seemed more natural to play each attempt through to the (mostly bitter) end each time.
At first, I found the camera angles in Isle of Spirits frustrating. I wanted to be able to look up and see further into the distance. However, the camera focuses on the ground. The more I played though, the less this bothered me. Since there's a lot of collecting to be done, a view of the ground turned out to be quite useful.
Wait, I Know This Place…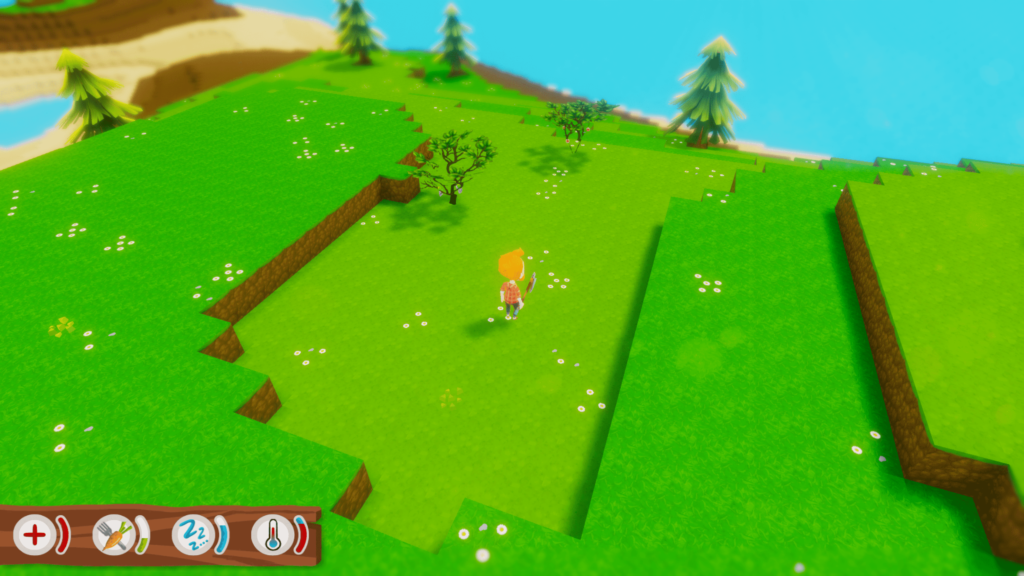 The style of Isle of Spirits reminds me very much of Minecraft. I'm not an avid player of the game myself but I've spent many an afternoon watching my partner's eldest son build Minecraft masterpieces. Isle of Spirits is similar in its use of blocky graphics, bold colours, and the aspect of crafting more complex items out of the core elements you collect.
I found the music to Isle of Spirits very fitting. It has a happy-go-lucky, cute, and peaceful vibe in the daytime, yet switches to create a creepier and more foreboding atmosphere at night. It's just the right balance to let you relax into your collecting and crafting rhythm during the day, before twilight descends and the ominous darkness sneaks up on you again.
No Need To Go Back
Since there is so much replay of the game before completion, I don't think it's the sort of game that lends itself to multiple replays. In addition, there are no gamer points in sight – the only achievement to be earned (and not one to be downplayed) is the sense of satisfaction that comes from completing Isle of Spirits.
I can see Isle of Spirits appealing to the kind of gamer who likes to collect and craft things. It appeals to my survival-horror genre instinct to collect resources and to my penchant for puzzles because it's like a constant live puzzle, trying to work out which resources you need to get from where to make what.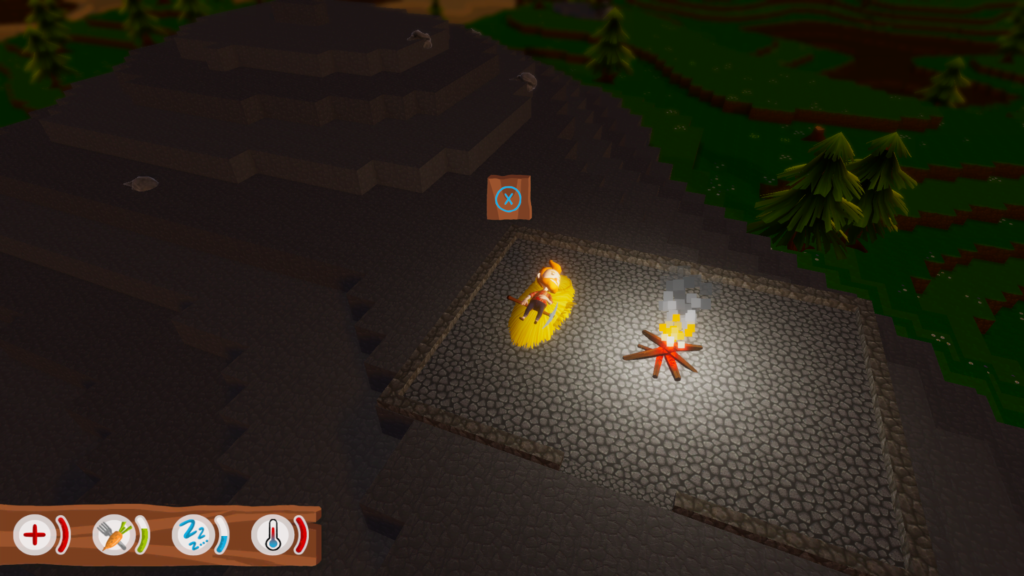 Isle of Spirits is a challenging, no-fuss, no-frills survival game. If you feel like it's time to go back to basics and play a game for the pure enjoyment of playing a game, not the points you can earn, then go ahead, try and escape from the Isle of Spirits.
Rapid Reviews Rating
You can buy Isle of Spirits for the Xbox One from the Microsoft Store.