Action
,
Adventure
,
Co-op
,
Dungeon Crawler
,
Indie
,
Indie Dev
,
Looter
,
Playstation
,
PlayStation 4
,
PS4
,
Rapid Reviews
,
Reviews
,
Roguelike
,
Side Scroller
Fury Unleashed Review
Reading Time:
3
minutes
Fast Facts
Fury Unleashed

Developer: Awesome Games Studio
Publisher: Awesome Games Studio
Website: https://furyunleashed.net/
Genre: Action, Platformer, Dungeon Crawler
Platform: PlayStation 4
Age Rating: PEGI 16
Release Date: 08/05/2020
Price: £18.99

A code was provided for review purposes.
Creativity Unleashed
Creativity can be a cruel and complicated mistress. All too often, a creator is their own harshest critic. I can believe that Picasso didn't like his own paintings or that Kubrick wouldn't watch his own films. The lifeblood that fuels creativity is the appreciation and admiration of others. Writers don't write for themselves; they write for you; the reader. Fury Unleashed is a game that understands this far better than most.
The game tells the story of John Kowalsky, an acclaimed comic book author who is suffering a creative crisis. John's once loved comic series Fury Unleashed is suffering a decline in popularity, causing John to question his worth as an artist and the future of his work.
You play as the titular Fury, a walking personification of macho action, fighting across three comic books and into the meta world of Kowalsky's notebook, on a quest to help your creator out of his slump. Issue one see's Fury rampage through Aztec temples. In issue two, you take on time-travelling Nazi's, and issue three has you fighting off an alien attack!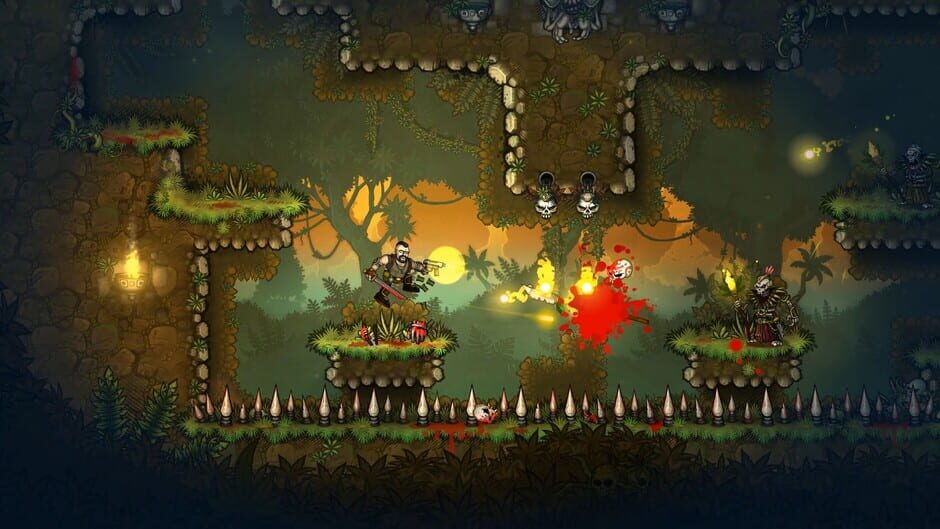 Tools Of The Trade
Fury is more than equipped to deal with any threat. With 33 projectile weapon types,  10 melee weapons, various grenades, special abilities, and jump/sprint attacks to choose from; I wouldn't get on the wrong side of this comic book hero.
There's no shortage of target practice either! Fury Unleashed can boast of 52 different enemies, 30 sub-bosses, and 10 main boss encounters. That's a whole lot of baddies that need smashing flat.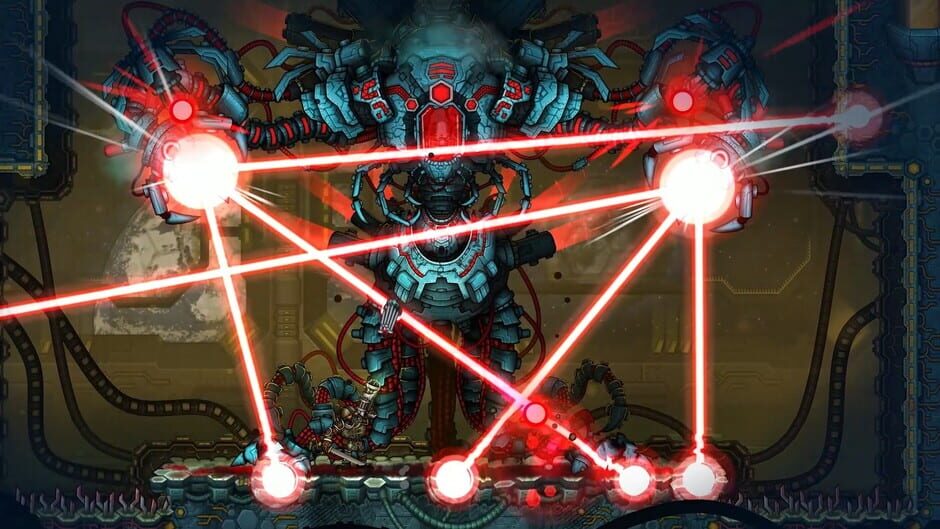 Inky Fingers In Fury Unleashed
Defeating enemies produces ink for collection. Black ink is used to upgrade Fury into an even more powerful force of destruction. Gold ink is used to purchase weapons and items from a variety of vendors found throughout the game.
Every level has several vendors that can sell you various items, set you tasks or challenges to complete for rewards, or take your hard-earned gold ink with just a smile in return. These various vendors add extra dimensions to the levels and gameplay in a very satisfying way.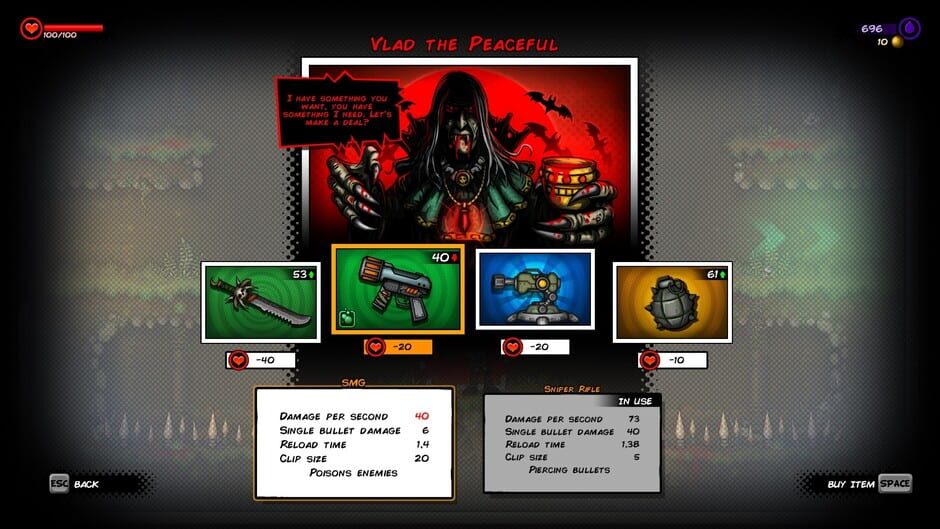 Fury Unleashed has four difficulty settings, allowing you to jump in at the level that suits you best. It contains a reasonably expansive skill/upgrade tree that adds a considerable chunk of replayability and sense of progression to the game.
You can play the whole game in local co-op. I had a great time gunning through this title with a friend. It made me reminisce about the glory days of couch co-op and sharing a game with a buddy, oh how I miss thee.
Don't Judge A Book By Its Cover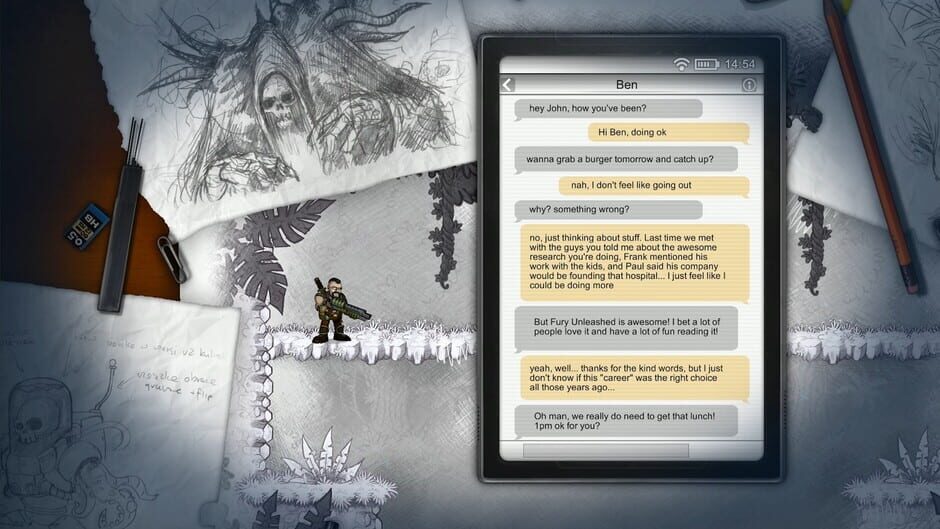 The conclusion of Fury Unleashed is heartfelt and uplifting, tying back to the bittersweet nature of creativity. If you've ever experienced a creative slump or lack the confidence to put something out into the world, play this game and absorb its lesson, we all have the power to create, don't let anything hold you back.
Fury Unleashed spent five years in development, and it really shows. The game is extremely well polished and detailed. A lot of work has gone into this game, and that work has paid off wonderfully. I fell for this game almost instantly, loving its meta central theme, fantastic aesthetics and frantic gameplay.
Do the world a favour, play this game and let it bring out the creator in you. Together we can make this world a better place, one idea at a time.
Rapid Reviews Rating
You can purchase Fury unleashed from the PlayStation Store.