Reading Time:
3
minutes
Fast Facts
Evergate

Developer: Stone Lantern Games LLC
Publisher: PQube
Website: Evergate | A New 2D Puzzle-Action Platformer | Out Now (pqube.co.uk)
Genre(s): Platform game, Indie game, Puzzle Video Game, Shooter Video Game, Adventure
Platform: Nintendo Switch (also available on PlayStation 4, Microsoft Windows, PlayStation 5, Xbox Series X and Series S, Xbox One)
Age Rating: PEGI 7
Release Date: August 18, 2020
Price: £7.99

A code was provided for review purposes
Have you ever looked at a game and thought it was going to play one way, but it plays another? Well, that is my opening thought with Evergate. When I first saw it at the end of the August Indie World of 2020, I thought it looked like the Ori games because it had a similar art style. Needless to say, I was completely wrong. What followed was a surprise though, as even though it wasn't what I thought it was going to be, it still stunned me.
Moving to the Next Life
Evergate's story is wonderful in both just being a good story and its execution. You are playing as a young spirit that is trying to move on to its next life. However, fate has other things in store for you as instead of looking back at your last life, you look at it through someone else's. As for the execution, while there is some dialogue, most of the story is told through its levels and visuals. It was touching watching everything play out from beginning to end.
Speaking about visuals, the presentation is something else. I enjoyed this aspect of the game and the performance was top notch. I noticed no hindrance on the performance, for example no frame rate drops or times where you see something and go, "that shouldn't be there," and no bugs. As for the music? It matches the atmosphere. The music told me how to feel about the levels, and it constantly sold me from beginning to end from tracks being calm, to them being insane.
Using the Soulflame
Evergate is a puzzle game mixed with platforming. You go through levels with trying to get to a certain point of the map or hit a gate, which will take you to the next level. Within levels, you solve puzzles using the Soulflame, where you target different objects, which will either do one of many things. One object will make you jump very high in the air, another will create a platform where you shoot it from, and another is like a super speed shot sending you where you aim it at. There is a variety of these items that shakes up all of the sets of levels and each set contains about seven levels.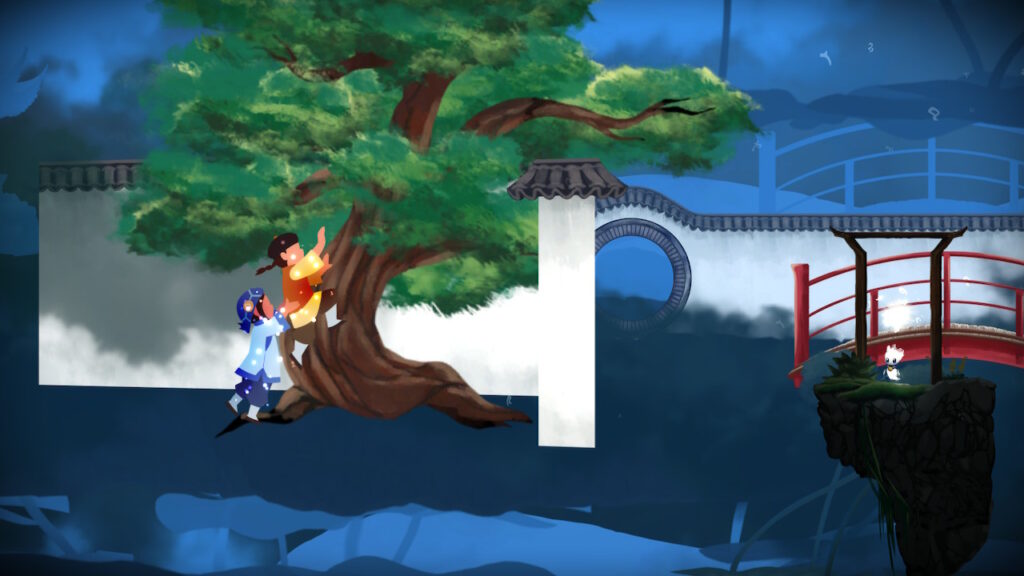 Levels don't just have things that can help you, they also carry hazards within them that can halt your progress and they were a fair challenge. From crows flying in to stop you, to electricity and many more obstacles. I found that all but one or two levels were fun and great to play through.
Conclusion of the Afterlife
Evergate is overall an excellent game. The presentation is fantastic, the music is atmospheric, the story is touching and the gameplay is most importantly fun. All of these combine well, I can confidently say, minus a couple of puzzles. There is nothing wrong with this game. However, the most interesting part of all of this was finding out that this was the developer's (Stone Lantern Games) first game and it was incredible. Fantastic job guys, you deserve this score.
Rapid Reviews Rating
5 out of 5
5
You can buy Evergate for the Nintendo Switch in the Nintendo Store.