DC League of Super-Pets : The Adventures of Krypto and Ace Review
Reading Time:
4
minutes
Fast Facts
Hanging out with Krypto and Ace isn't quite what I'd hoped for
DC League of Super-Pets: The Adventures of Krypto and Ace is a third-person on-rails shooter based on the 2022 movie of the same name. Admittedly I haven't seen it, so I won't comment on if the game is enhanced prior to viewing. Maybe the movie adds something to the game. I don't know.

What I can say is that I almost forgot that games like this existed. When I was young, I used to see poor thrown together movie tie-ins all the time. They were everywhere in the 90s and the '00s, but these days they tend to launch on mobile for a wider audience. It feels like a mobile game. DC League of Super-Pets is essentially what you remember Starfox being, but nowhere near as fun. You can play as either Krypto, Superman's pet dog or Ace, Batman's pet dog, both of whom play very similarly. Other than a slight change in a special move or laser eyes instead of batarangs they're essentially the same thing. You fly your way through Metropolis, shooting robots and trying to save the day.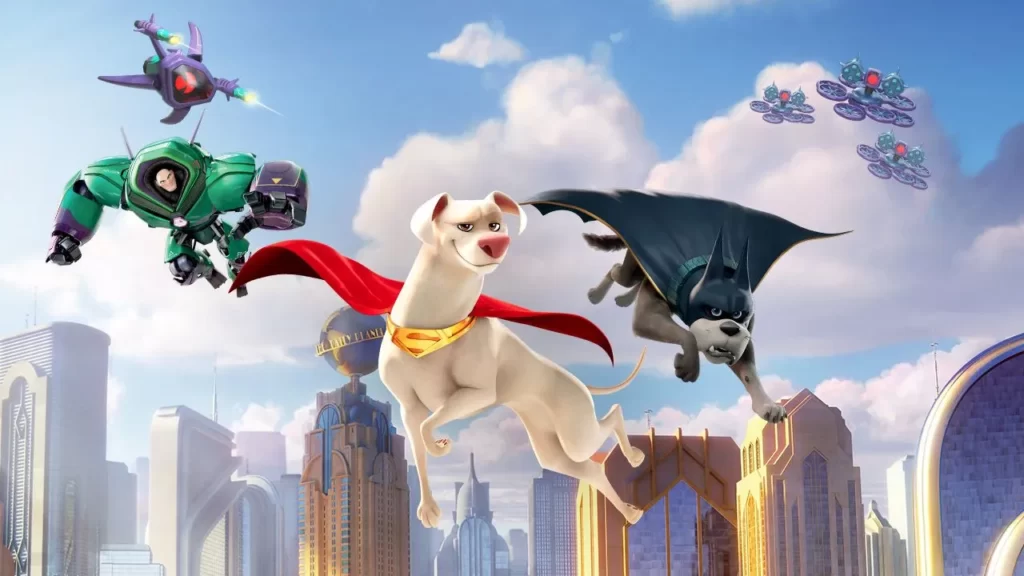 Visuals and Presentation
It doesn't look great. It doesn't look awful. But it's not a miraculous graphical achievement. You might not think that a video game tie-in to a kids' movie needs to look all that great. I don't think it's a huge ask for the game to try and do something interesting with its visual style. In menus and character selection screens, there's a Saturday morning cartoon vibe that's fun, but when the game kicks in, it's a pretty bland affair. You have to assume that this is to try and optimise for as many pieces of hardware as possible. (I was offered a free PS5 upgrade after downloading the PlayStation 4 version of the game).
I understand tie-ins need to be turned around quickly. Unfortunately, it's a real shame to see a game look so bland, especially one based on such a fun property.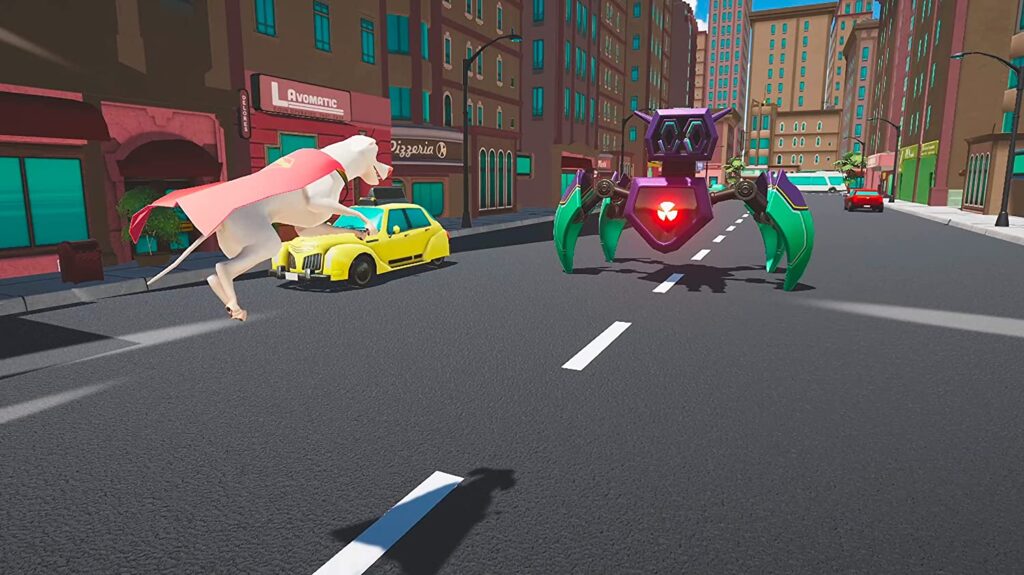 Gameplay
Mechanically it's pretty straightforward. You fly around Metropolis on rails, similar to what you might have experienced in a Starfox-like game. There's movement around the screen to dodge incoming attacks while you use basic attacks to shoot robots and machines. The special moves can boost you a little bit or offer a damage bump, but they're inconsequential to the gameplay.
There are cameos from other Super-Pets like Chip the Green Lantern, Merton the Turtle, affiliated with the Flash, and a pig that I think might be connected to Wonder Woman. I don't feel like I've ever seen Wonder Woman chilling with a pet pig, but without watching the film, that might be on me. Each of these characters gives you an extra special attack based on their respective abilities.
DC League of Super-Pets: The Adventures of Krypto and Ace uses little collectables dotted throughout the levels, like little cards for lost pets and their potential owners. After collecting them, you feed and play with these newfound pets, increase their happiness and get them ready for adoption. Nothing spectacular, but if it convinces youngsters that adopting pets is a good thing, then I can get behind it.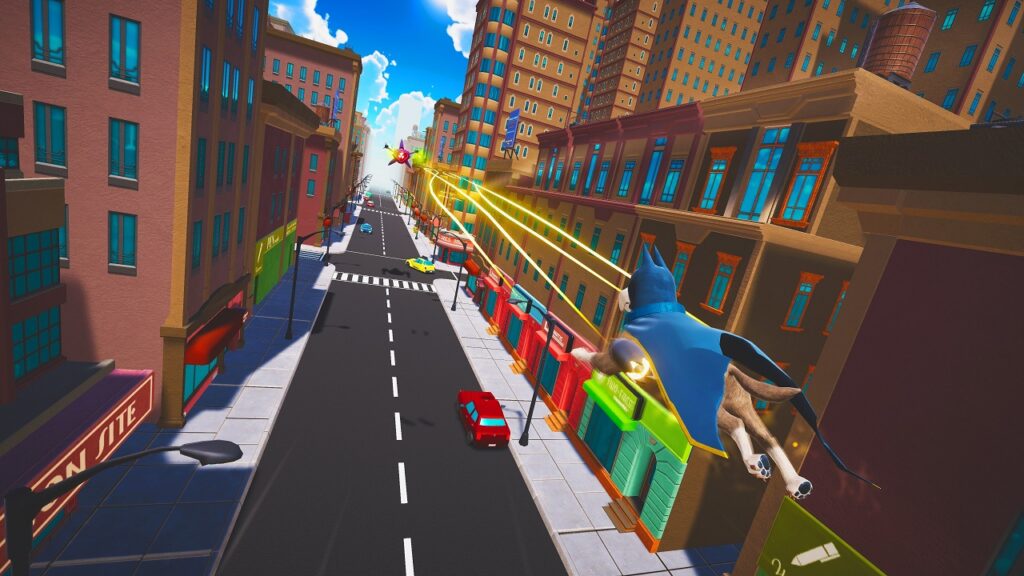 The game is pretty stable, all things considered. I didn't experience many crashes or anything like that, but I did find the frame rate would drop a little when too many things get on screen. It was functional, and it's always nice to see a game that has been cobbled together for quick release in a state that isn't broken, prone to crashes or failures.
Final Thoughts
If you come to DC League of Super-Pets: The Adventures of Krypto and Ace expecting a Starfox clone with Super-Pets, you have an idea of what this is. It feels like it's a good reflection of the movie that it's tied to, and it's serviceable, if not mediocre
Consequently, it might keep the kids entertained, but sadly it won't do anything exciting beyond that. Should you spend your money on this game? No. Do I think it might be a fun one to pick up after it makes its way to a monthly game service? Also no. But if you accidentally agree to look after some kids for an afternoon, you might get some value from it. With about 3 hours of playtime, though, you'll have to split the children between playing the game and the movie to get a full evening out of it.
Perhaps that was the plan all along?
Rapid Reviews Rating
1 out of 5
1
You can buy your copy of DC League of Super-Pets: The Adventures of Krypto and Ace from the PlayStation store today.