Reading Time:
4
minutes
Fast Facts
Take over the duties of a border guard inspector in a communist country of the 80s. Smuggling, corruption, and forgery are the order of the day here. Be vigilant and earn the respect of your superiors.
Simulation Addiction?
If, like me, you have an unhealthy addiction to simulation-type games, then you have come to the right place. I often end up losing track of time when I discover a new simulation game, and with Contraband Police, there was no exception. Published by the same team that brought us the hit game House Flipper, in Contraband Police, you do as the name suggests. You play as an officer trainee and go about your work day at the border post of Karikatka checking vehicles for, you guessed it – contraband. Inspecting visitors' documents and making sure they meet the requirements to enter the country.
However, there is a lot more to it than just denying visitors entry based on what they have stashed in their wheels; you can arrest and accept bribes from NPCs, and you can leave your post and drive to specific locations like the labour camp to drop off the smugglers – that's if they don't escape from you first! There is even a backstory that you must progress through, and to do this, you'll need to make crucial decisions that will significantly alter your playthrough. Will you betray the government and aid the rebels or stay a loyal officer to your corrupted communist leader? What you choose will determine the ending, so choose wisely!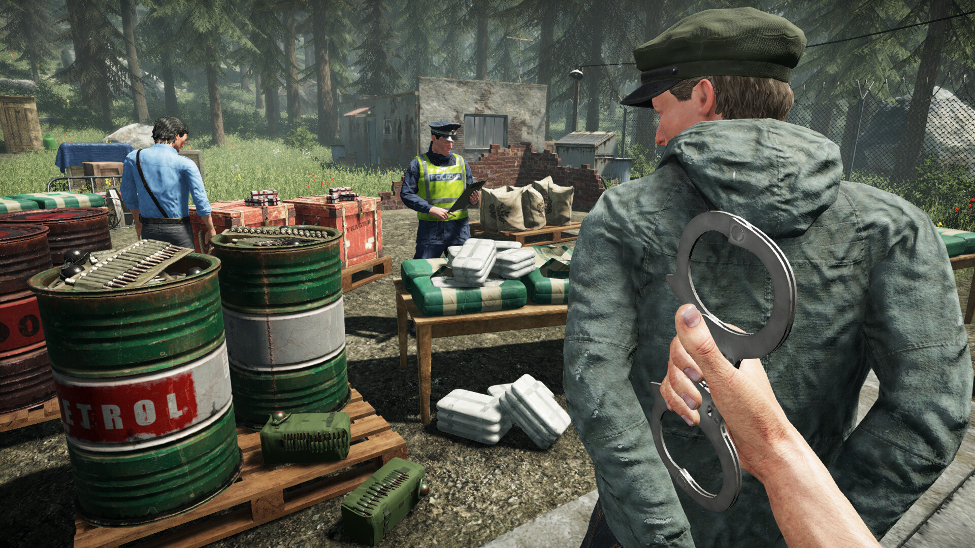 Story-Driven Simulation
As I mentioned before, there is more to Contraband Police than meets the eye. For the most part, you'll have to pay attention to the ever-evolving list of requirements a visitor must meet to enter the country. These change as you progress through the story and make it a lot harder for you to determine who you should be denying entry to. This can be as simple as denying visitors based on if they have too many vehicle imperfections or even if the visitor is there looking to work as a teacher. You have to keep checking the notice board day to day for this, it will also help with information to help you catch the smugglers you come across by giving you part of their registration number, for example.
It is incredibly satisfying to arrest smugglers and basically turn their whole vehicle upside down, looking for contraband. Some smugglers will even try and bribe you into allowing them into the country, I find it's best to take their money and deny them anyway, but that's just me…
Plan For the Long Road
As well as taking prisoners to the labour camp I mentioned a little before, you will also be required to take the contraband you find to the police base. In return, you will receive cash to help upgrade your post. This is essential in helping you get the most out of your skills. You can upgrade things like your lodging so you gain more health and perception. There are also upgrades for your workers, so they'll be given improved weapons for when your post comes under attack by rebels.
You can increase storage and prison capacity and even buy different vehicles – although these do increase in price the more you upgrade – it's important to note you must save some money for maintenance; otherwise, you will end up in trouble. I struggled to take care of everything at first and upgraded things if and when I needed them. I realised soon into the story that you also need to buy your own weapons and tools for the job. Be warned, it doesn't take long for them to break, which was very frustrating.
After your training, much to my surprise, you will be called on to resolve other crimes nearby your post from time to time, like resolving a murder or uncovering hidden contraband in a nearby cemetery. However, don't worry, those vehicles will still be waiting for you when you return! Unlike many other simulation games, you can uncover hidden secrets, and you are free to explore the map just for the sake of it.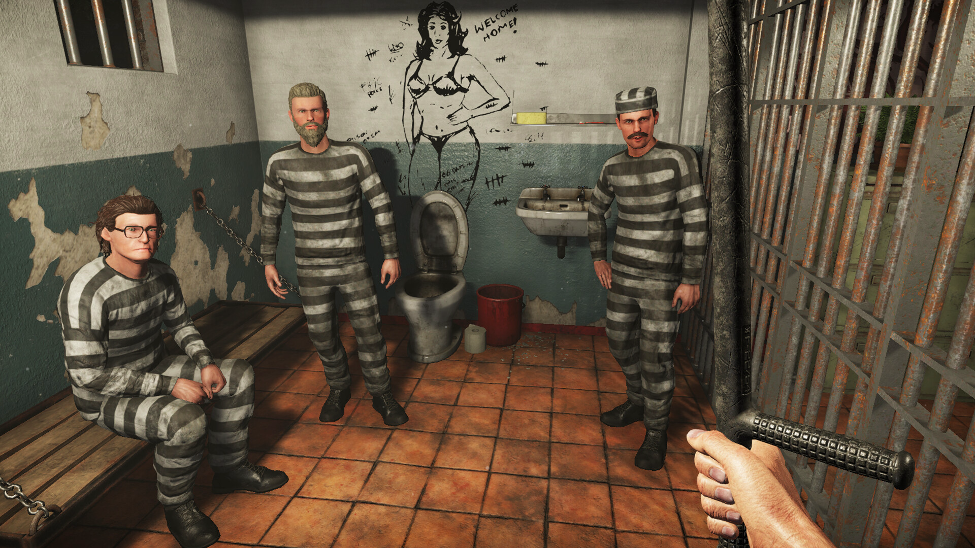 Indie Game Goodness
Contraband Police may not have the best graphics overall, which is the case for many simulation games, but its dynamic storyline is the front and centre of this indie game. I wasn't bothered at all by the less-than-desirable graphics. From the moment I caught the first smuggler, I was well and truly hooked. With the game being set in the mountainous region of Karikatka, every NPC was speaking in a foreign language. Although there are subtitles in English on the screen, it can sometimes be a burden having to read them when you're in the middle of playing. Luckily, this didn't bother me too much as I'm one of those people that have subtitles on when watching Netflix ( I knew it would come in handy someday…).
Summary
If you love all simulation games, then you definitely need to add Contraband Police to your Steam library. Unfortunately, there is no news about bringing it to other platforms just yet, but fingers crossed they do. The only downside I would have to mention is that it isn't currently controller compatible. I do struggle with the mouse and keyboard, so this did hinder my experience a tad. However, that problem aside, I thoroughly enjoyed playing Contraband Police, and it was a pleasure to review.
Rapid Reviews Rating
4 out of 5
4