Action
,
Adventure
,
Dungeon Crawler
,
Exploration
,
Fantasy
,
Fighting
,
Hack and Slash
,
Narrative
,
Puzzle
,
Reviews
,
Role-Playing Game
,
RPG
,
Suspense
Chronos: Before the Ashes Review
Reading Time:
4
minutes
Fast Facts
Chronos: Before the Ashes

Developer: Gunfire Games
Publisher: THQ Nordic
Website: https://chronos.thqnordic.com/
Genre: Soulslike, Role-Playing Game
Platform: Xbox One
Age Rating: T (Teen) / PEGI 16
Release Date: December 1st, 2020
Price: $29.99 / €29.99 / £24.99

A code was provided for review purposes.
The Introduction
It has been mentioned on this site that soulslike games come a dime a dozen nowadays. Every developer wants to capitalize on the success of the genre by creating their own take on the intense and extremely difficult style of role-playing game. Chronos: Before the Ashes is yet another one of those soulslike games, but with a developer like Gunfire Games (responsible for some of the Darksiders entries) and a publisher like THQ Nordic, Chronos comes packed with a lot of promise to be something spectacular.
As a sort of backstory, Chronos actually originally released back in 2016 as a virtual reality title for the Oculus Rift; however, the 2020 rendition is a completely "overhauled" version of the game for modern consoles, according to THQ Nordic. Additionally, this release is meant to serve as a prequel to Gunfire's 2019 game Remnant: From the Ashes.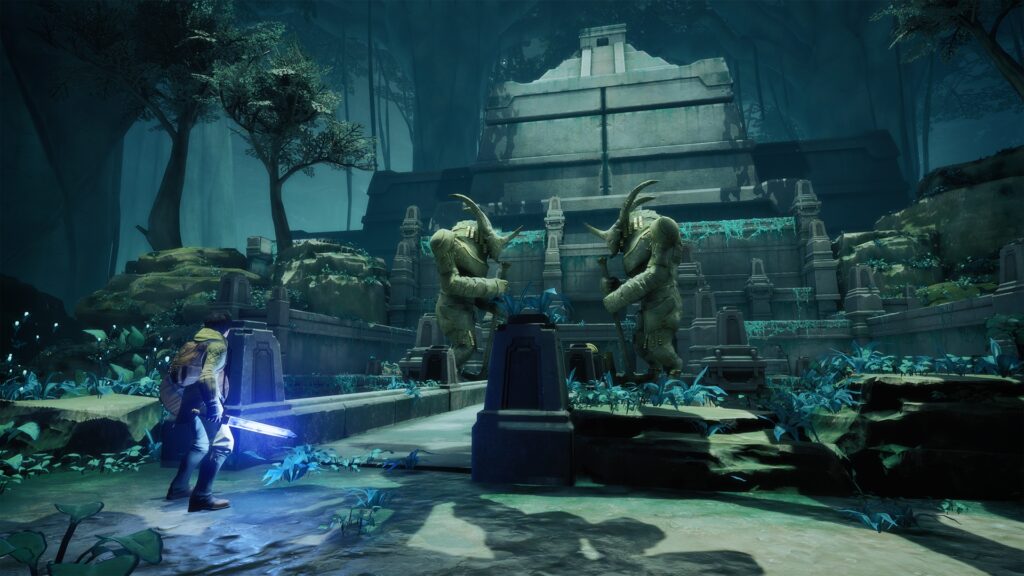 The Gameplay
Chronos: Before the Ashes takes a more traditional approach to the soulslike genre than Remnant, in regards to gameplay. As has been mentioned, Chronos is a third-person soulslike role-playing game. The player assumes the role of an ambitious individual looking to slay the dragon found within the futuristic labyrinth. The player will travel and jump through many diverse worlds in pursuit of this dragon, encountering many challenging enemies and bosses along the way. The variety allows the game to remain entertaining without getting too stale before long.
Gameplay is rather straightforward for the genre. The player can light and heavy attack, block, evade, parry, and manifest a brief but magical enhancement. There are a handful or so different weapons that can be accessed throughout the game, varying in speed and damage; however, there is no ability to customize apparel or armor, and there are no ranged weapons. This game can be a bit sluggish when it comes to combat, which makes it evident that it tries to mimic the Dark Souls games. It's frustrating somewhat often, but thankfully the game is far less unforgiving that most other comparable games. Plus, it's a lot easier to get into a groove with the controls and style of Chronos than practically all other soulslike clones.
As the player levels up, their stats can be upgraded across strength, defense, block, evade, arcane powers, and so forth. It allows the player to upgrade according to their play style, whether they're a strategic defensive player or an aggressive offensive player. Then the game introduces a really interesting mechanic in that the player can only attempt their journey once a year, meaning that upon death, the player ages one full year. As the player gets older, they are given passive perks to help with their difficult journey (once a decade); however, the player's stats become harder to upgrade as they age. It makes death an interestingly double-edged sword, aside from the obvious.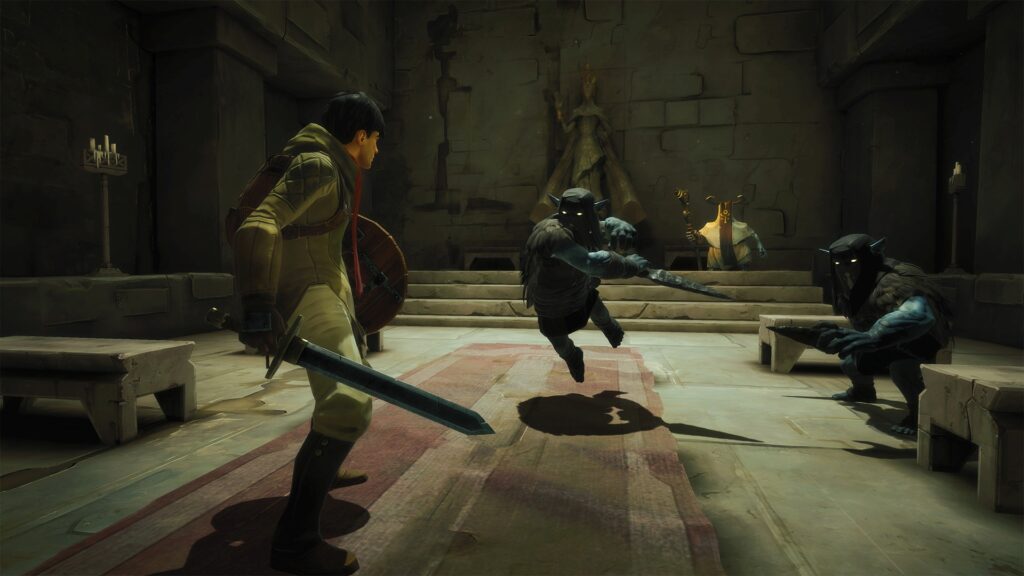 The Visuals
The game is stunning, visually. This review is based off the game played on an Xbox Series X with a 4K-ready television, and while some of the areas of the game are bleak, the entire thing looks and runs beautifully. Most of the game is diverse in colour and landscape, bringing the player around from an old lab, to a lush forest-top village, to a Twilight Princess-like structure in the sky. It doesn't make a lot of sense on the surface, but it all plays an intricate part in the complex story of the game.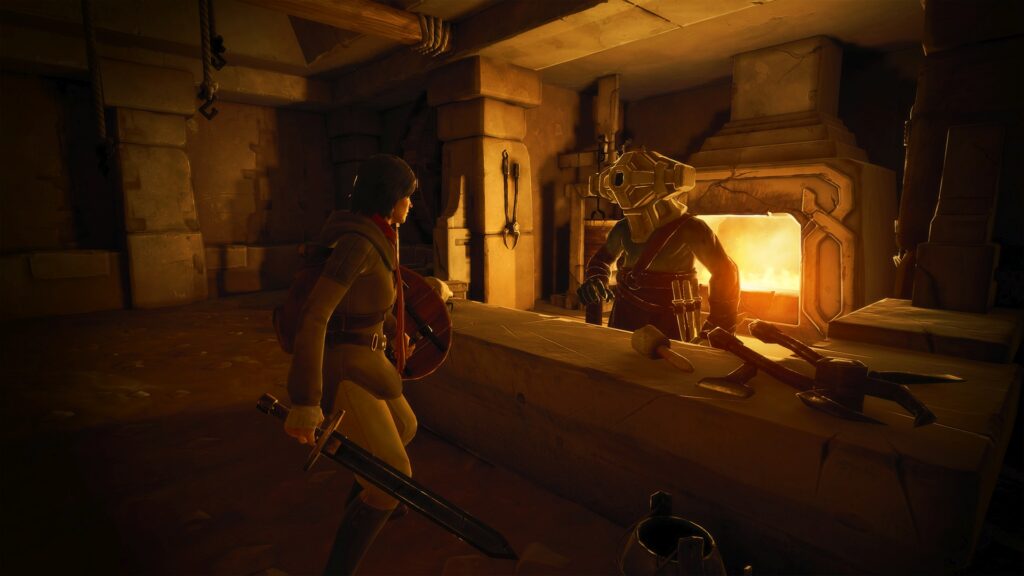 The Story
Speaking of story, the plot and details of the narrative are intense. Nothing will be spoiled here, as it's best enjoyed in the moment. It got to the point where it was nearly impossible to put the controller down, because the desire to learn more about what was going on in the game grew stronger and stronger. While the game is fairly short, and could be finished in one longer sitting (four to five hours), it was engaging through and through.
It is certainly worth mentioning that the pacing is occasionally off. A lot will happen all in a short period of time, but then there will be an extended window where the game feels hollow. This is, in part, due to some more-than-necessary backtracking and repetitious gameplay loops, but they're easy to get through thanks to that aforementioned desire to press on.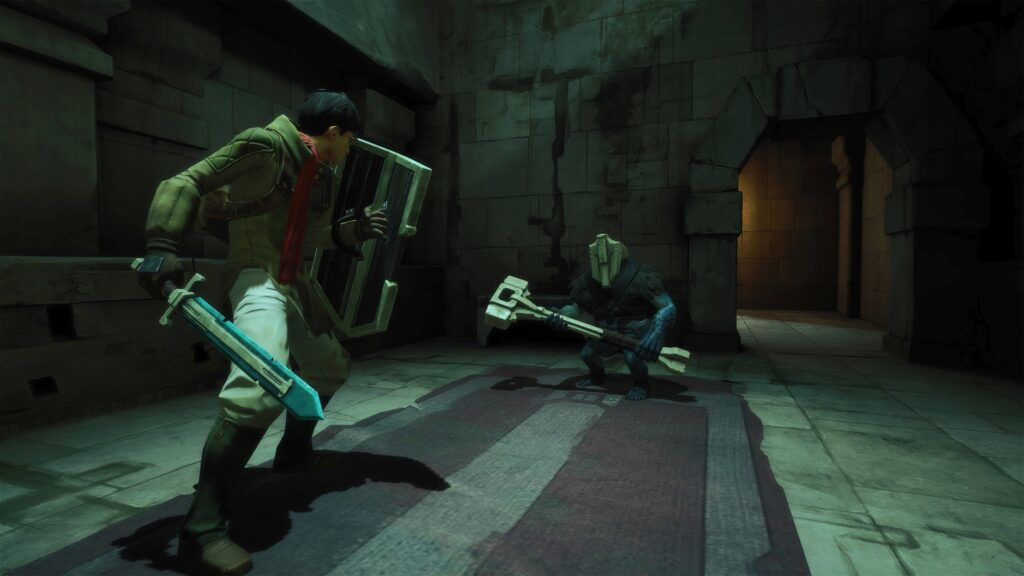 The Verdict
Chronos: Before the Ashes finds itself somewhere between AAA blockbuster and an indie release; regardless, it really does the soulslike genre justice. It checks off all the right boxes, and while it comes with its flaws, the game does way more things right than wrong. Not only is it a great soulslike, or a great role-playing game, but it's a great game all together well worth checking out. 
Rapid Reviews Rating

You can purchase Chronos: Before the Ashes for Xbox here.